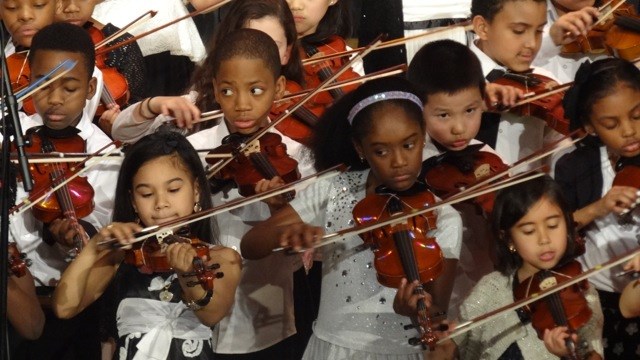 During this year's gala, the Noel Pointer Foundation (NFP) will be honoring three extraordinary individuals for their outstanding contributions and achievements: legendary jazz vibraphonist, vocalist and the Godfather of Neo-Soul Roy Ayers; executive director of Greater Newark LISC Rhonda Lewis who has a long and distinguished career in community development with deep ties to Bedford Stuyvesant; and political analyst, speaker and writer Zerlina Maxwell, who focuses in her work on national politics, policy and culture issues including feminism, domestic violence, sexual assault, victim blaming and gender inequality.
Founded in 1995, the Bedford Stuyvesant-based foundation honors the legacy of the late Grammy-nominated jazz violinist and arts education advocate Noel W. Pointer by providing string music instruction in New York City public and charter schools, as well as after-school, Saturday and summer programs. NFP's music instruction includes violin, viola, cello, bass, guitar, piano and music theory. Additionally, the foundation also launched a parent orchestra to encourage intergenerational learning for adults and children.
Noel W. Pointer believed that learning to play a string instrument is a transformative experience that advances children's lives. NFP keeps his legacy and spirit alive. Since its inception, the foundation has served over 30,000 students citywide. Fundraisers like Tuesday's gala are essential to continue to fulfill that mission, shared Marsha Miles, development officer of NFP.
"Our annual fundraising goal is $100,000," said Miles. "We hope that our anniversary gala will help us to reach that goal."
The gala will begin with cocktails at 6:00 pm, continue with a brief program at 7:00 pm, followed by dinner and dancing. Music will be provided by the Noel Pointer String Players and DJ Trauma, and WBGO Jazz Radio 88.3 DJ Monifa Brown will lead through the evening. Single tickets cost $100, VIP seating is available for $200.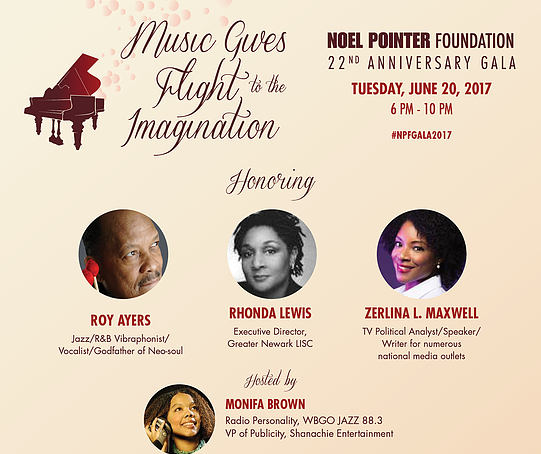 WHEN: Tuesday, June 20, 2017, 6:00 pm - 11:30 pm
WHERE: The Green Building
452 Union Street, Brooklyn, NY 11231
Learn more about NPF programs and purchase tickets by visiting www.noelpointer.org.