"Yo! MTV Raps" is coming back with a bang! The anniversary show will feature hip-hop legends Eric B & Rakim, KRS ONE, EPMD, Big Daddy Kane, Doug E. Fresh, Ed Lover, Fab Five Freddy and more!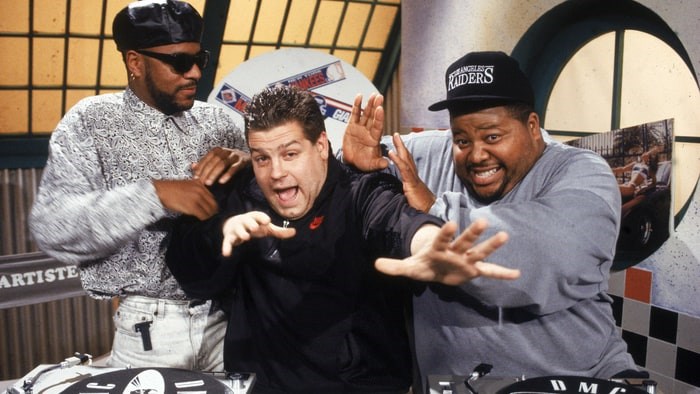 Thirty years after its premiere, "Yo! MTV Raps" legacy continues to have a lasting influence on hip-hop and pop culture. To celebrate this milestone anniversary, Brooklyn's Barclays Center will host the "Yo! MTV Raps: 30th Anniversary Experience," a tribute concert to the who-is-who of hip-hop's golden era, on Friday, June 1.
The line-up features an impressive list of artists: Big Daddy Kane and the Juice Crew, Eric B & Rakim, Doug E. Fresh, KRS-One and Boogie Down Productions, Fat Joe, Yo-Yo, Onyx, EPMD, Flavor Flav, Black Sheep, DAS EFX, Special Ed, Pharcyde, Brand Nubian, Nice & Smooth, Melle Mel & The Furious Five, Kid Capri, DJ Skribble, Red Alert, Chuck Chillout, Fab 5 Freddy, Ed Lover, Doctor Dré, T-Money and others for a night to remember. Also, Eminem, Method Man, Redman and others are scheduled to appear -- via video.
After its debut on August 6, 1988, "Yo! MTV Raps" became the premier source for all things hip-hop. The series was crucial to the rise of hip-hop and created a worldwide appreciation of the genre, which has since become one of the most influential in mainstream music. The reunion show will kick off MTV's campaign to reinvent and relaunch the cult show on both its television channels and social media platforms.
Tickets for the show went on sale today and are available via ticketmaster.com and barclayscenter.com or by calling 800-745-3000.
Yo! MTV Raps is back with a bang!
Yo! MTV Raps: 30th Anniversary Experience
When: Friday, June 1, 8:00pm | $76- $156
Where: Barclays Center, 620 Atlantic Ave, Brooklyn, NY 11217