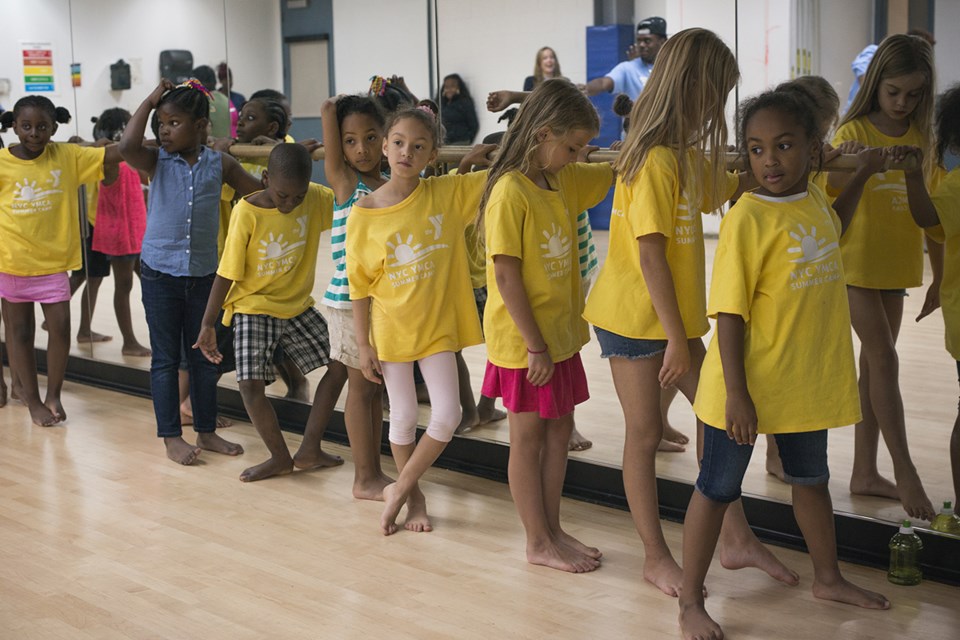 World renown ballerina Michele Wiles, her blonde hair tied in a bun, stood erect on the wooden dance practice floor and implored the 23 wide-eyed youngsters holding on to the practice beam attached to the mirror to move like swans.
Then with a perfectly fluid motion Wiles began to spread and stretch her arms in a sweeping motion as if they were swan wings and all the kids followed suit. Then she stopped and went to each of the enthusiastic and excited kids showing them how to hold their hands when they danced like swans.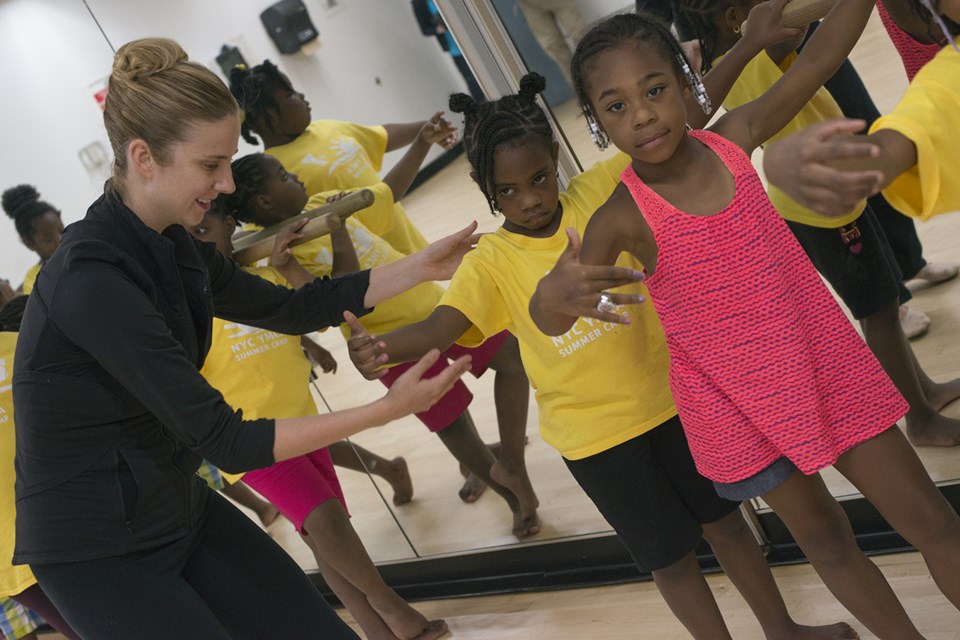 And so it went for Wiles' visit to the Bedford-Stuyvesant YMCA, 1121 Bedford Avenue, where it was hard to tell who was more excited, the teacher or her young pupils.
"I just love these kids," said Wiles, who is the founder and director of BalletNext, and was the former soloist and principal dancer in the American Ballet Theater from 2005-11. "They are really honest and open, like little sponges that want to learn and connect. Even if some of these kids don't make it as professional dancers, the discipline and engagement will help them want to learn through life."
The event is just one highlight offered to the over three hundred kids participating in the Y's summer camp for kids, which runs through August. The participants taking this class were part of the Creative Camp, in which 60 kids in the age range of 7-9 and 10-12 are focusing on the performing arts, according to YMCA Youth and Family Program Director Dawn Speaks.
"The program includes learning all aspects of the performing arts including dance movement, drama, and making costumes and sets," said Speaks.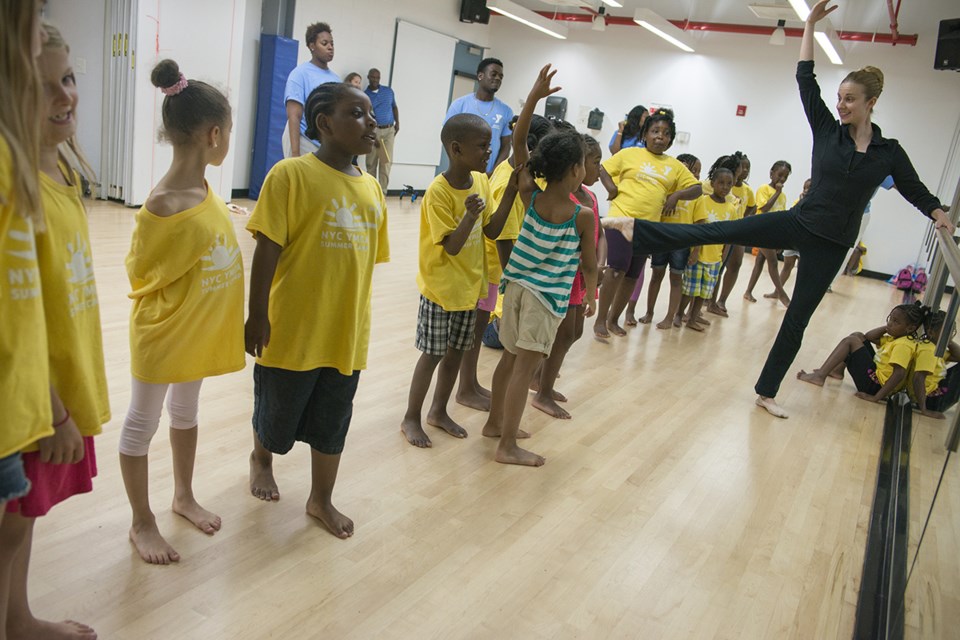 But judging from the excitement in the room, Wiles visit and teaching of various ballet moves such as the plie (to bend), the tendue (to stretch) and the pirouette (to turn) was the type of highlight that inspires some kids to greatness and leaves other with a sweet-tasting and lingering memory of childhood.
For more information on the programs the Bedford-Stuyvesant YMCA offers the community call (718) 789-1497 or log onto https://www.ymcanyc.org/bedstuy.
For more information on BalletNext log onto https://www.balletnext.com.