Alfreda's Cinema is currently the only Brooklyn based micro-cinema to operate under the leadership of a Black woman. And with a mission to screen Black films that are made by Black people for Black people, the cinema is shattering several glass ceilings in the industry.
Founded by Melissa Lyde in 2015, the cinema serves as a counter-narrative to the notion that Black cinema must be restricted to themes of trauma.
In recent years, films highlighting Black death and police brutality have entered the mainstream, received critical acclaim and further opened up a seemingly unnecessary dialogue. However, the cinema challenges this discourse, as it screens films that only tell Black stories that resonate with the richness of Black culture.
"The mission is to give Black people access to Black art," stated Melissa Lyde, founder of Alfreda's Cinema. "Black cinema is such an umbrella term. It is films about Black people or films told by Black people. But, Alfreda's doesn't show all Black films. It is very specific to how I think Black people should view themselves because I am not sure that I want degrading Black films publicly displayed. I think those sort of films are harmful to a larger rhetoric."
Lyde is the sole supporter of the cinema. What started as a passion project for Lyde is now a center that hosts bi-monthly film screenings supported by Metrograph, an independent cinema based in Manhattan.
But Lyde has larger hopes for the cinema to finally have a place to call home.
The cinema recently opened a GoFundMe with a goal of $85,000 to help Alfreda's finally expand into a space of its own.
"Asking for help is not easy for me. You want to feel like in a business you can do it all by yourself. If this is my dream I should be able to front it," Lyde passionately stated. "But, this is not the kind of dream that is linear. This is something for the community that will need consistent public commitment."
When the GoFundMe opened, Lyde knew of no one who had been successful in finding funding for a Black microcinema. However, with the fundraiser already surpassing $11,000 she remains hopeful for the future.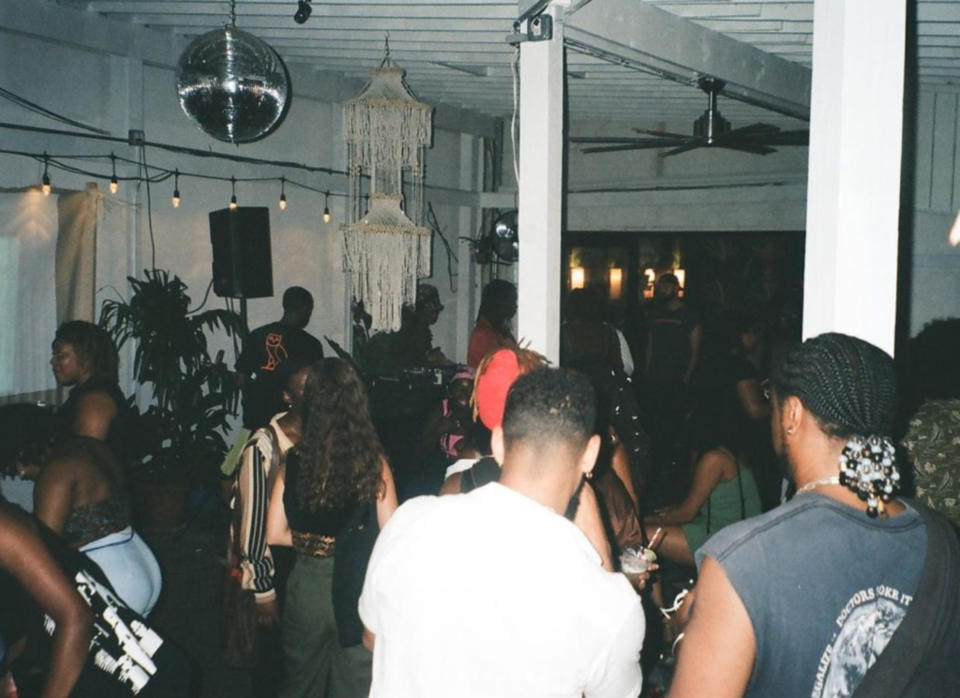 "The GoFundMe is a reflection of community engagement and support. It is evident that Alfreda's is something Brooklyners want in their community," stated Lyde.
Recently, with the support of Cafe Erzulie, a Brooklyn-based Haitian eatery, Alfreda's put on "Got Til It's Gone" a South African themed film immersive fundraising party inspired by the work and aesthetics of Janet Jackson. And last Sunday in coordination with Metrograph, Alfreda's screened "God is with you", a portal into Afro-spirituality through poetic cinema.
"There are so many options and ways to support the experience that Alfreda's Cinema creates so community engagement comes in a variety of ways," Lyde went on to say. "If someone is interested in apparel we have merchandise that really help spread the world. If you don't want to purchase anything at all you can go straight to our GoFundMe and be benevolent. This is all really just a labor of love. I just really want to share what I do with the people I love and make Alfreda's Cinema is a space for us.
To support Alfreda's Cinema please click here for a link to their GoFundMe. Click here for a link to their socials where they post all their latest events.