At age 11, Karyne Tinord decided the time had come for her to take over hair-styling duties from her mother.
Like most young girls headed into puberty, she wanted to carve out her own, creative identity. And so she taught herself to braid.
Box braids, cornrows, you name it; the Fort Greene resident had perfected the craft so well, she was asked by schoolmates, friends, family and strangers to braid their hair too. And in no time, she had a hair-braiding business that was flourishing.
Fast forward a decade, and Tinord's creativity has led to a new pivot-- in fashion and designing! One day, after braiding a client's hair, Tinord took the leftover bundle and, on a whim, decided to braid it and then weave it into a bikini top.
Like all great artists, Tinord's work initially confused some people: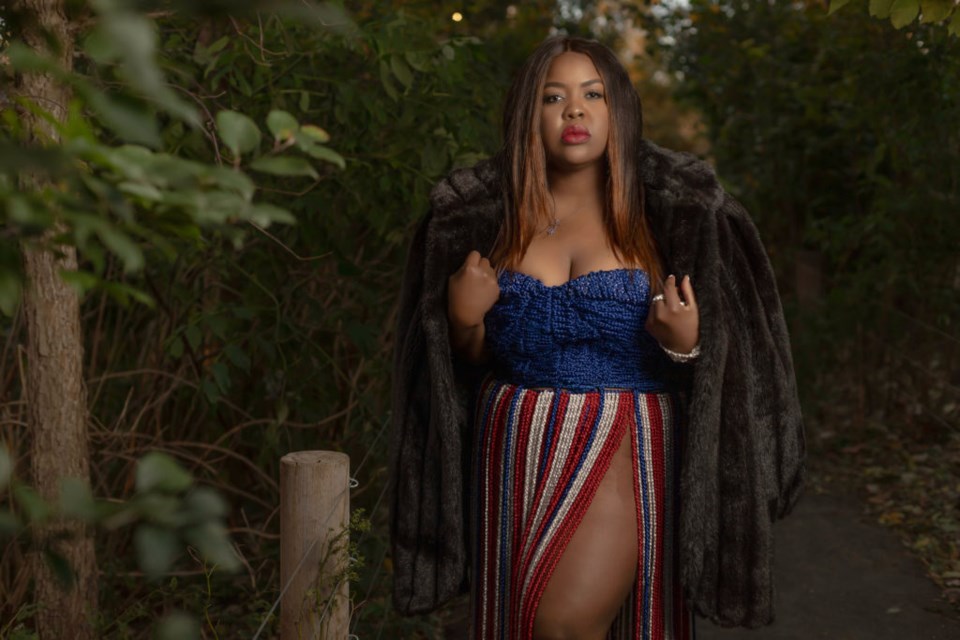 "At first, some people were telling me, 'I don't even understand that... Like, why would you do that?' But I kept working on my craft," Tinord said.
"I was just like, 'Then it's not for you.' I've created it because this was placed on my heart to create it. Now, people love it."
Her brand, Kay De Trés — which, in Haitian Kreyol, means 'House of Braids' — champions breathtaking bras, skirts, dresses, face masks, bags, headdresses, wall hangings and more.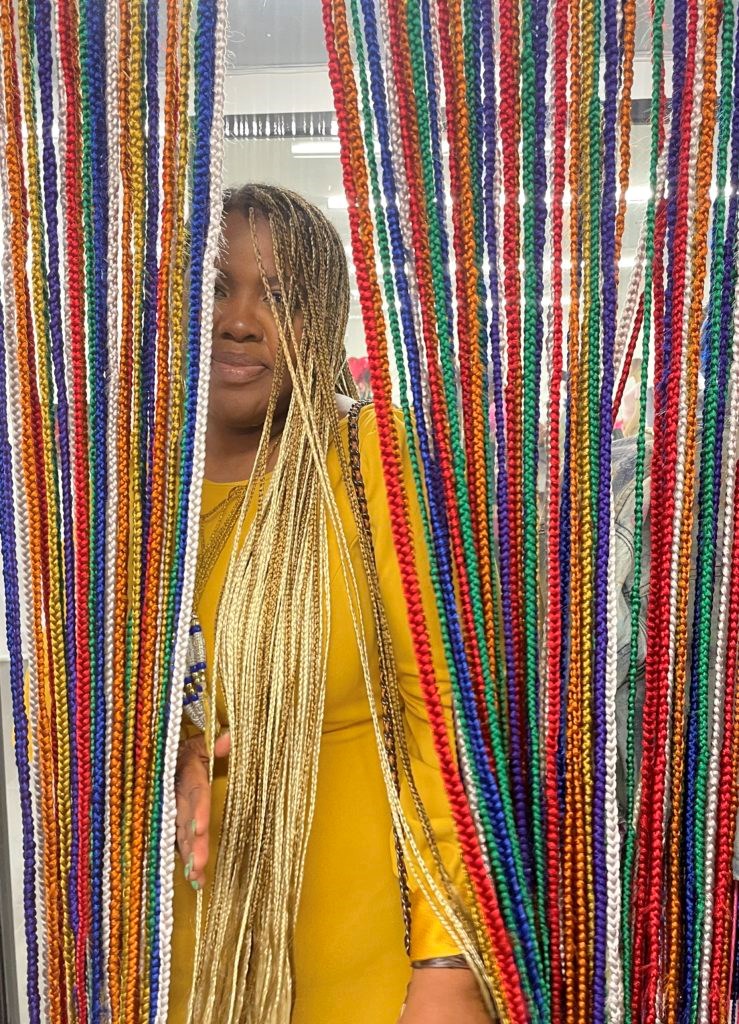 Tinord's recognized that her multicolored wearable art could pioneer a new way to celebrate Black hairstyles and spark conversation.
"What I want to achieve is getting people to see braids differently from the norm," Tinord said, adding, "I think sometimes people think braids can be 'ghetto." And they are so, so wrong."
Her braid fashions, which combine street style and haute couture silhouettes, quickly got attention from Tinord's clients, artists and models who wanted to rock her pieces.
Tinord's impressive wall art, which could double as a curtain or a step and repeat, is made of 42 colorful bundles of intricately braided hair.
Some of her dresses are special tributes to critically acclaimed Black pop culture figures who have passed on, including rappers DMX and Nipsey Hustle, and basketball player Kobe Bryant.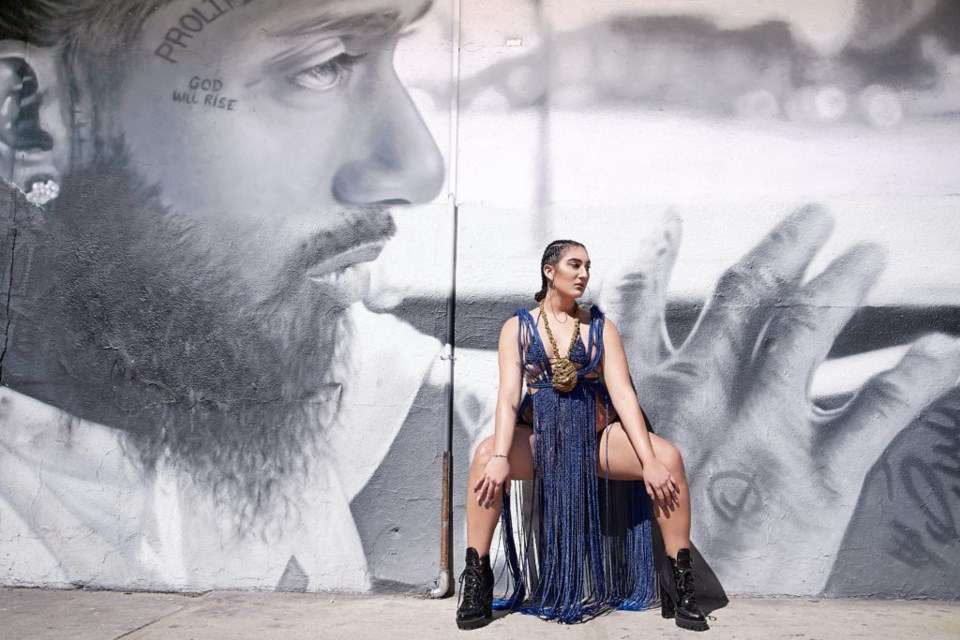 Currently, all of her hair art apparel is made out of bundles from X-Pressions, and she has an upcoming partnership in the works with another braid company.
Tinord, who is Haitian American, said it was important for her to showcase the diversity of braids in different cultures.
"All over the world in every culture, there are different types of braids, with all different purposes," Tinord said.
"Braids are just one way we are bonded, in some form. That's what I want people to take from my pieces.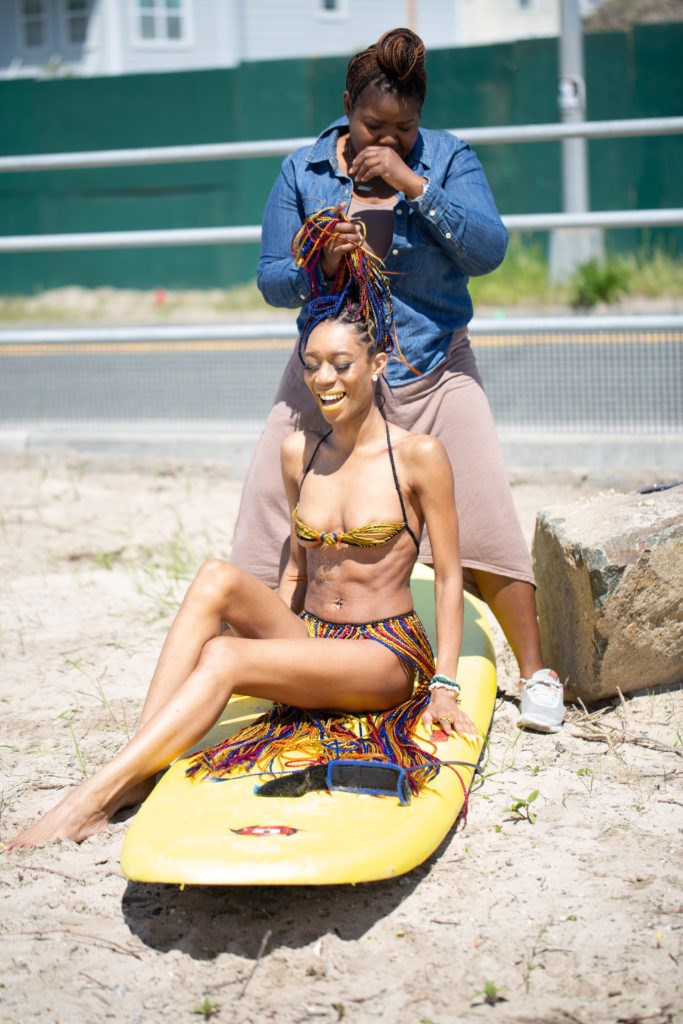 "I started making and wearing the pieces for myself because a lot of people wanted to see how functional it is — like it's not is it for just a supermodel body type," Tinord said. "It's really for everyone."
In addition to her wearable hair art, Tinord is opening the Better Braiding Academy in March to teach the next wave of entrepreneurial hair braiders her painless braiding techniques.
Her work is currently on display at NYBeauty Suites, a new co-working space in Downtown Brooklyn for entrepreneurs in the beauty industry.
To rent or purchase Tinord's braid art, reach out to the artist over Instagram or through her website to make an appointment at her studio. Pricing for the garments starts at $250.