17-year-old Myra Beji from East New York leads a double life.
When she isn't playing basketball or studying with her friends at Brooklyn Ascend High School in Brownsville, she's on movie sets, at modeling gigs and performing stand-up comedy. Most recently, she starred in a new Disney+ Original show called The Quest, which just released its first season on its streaming platform.
In The Quest, Beji plays one of eight modern-day teenagers dropped into a fantasy world called Everealm, where they must compete in a 'hybrid competition series' to save a kingdom by solving codes and battling mystical creatures. The fantasy thriller show, which has eight episodes so far, was produced by the same teams that created "Lord of the Rings" and "The Amazing Race".
Beji is graduating from high school in two weeks as the valedictorian of her class and is headed to Baruch College next fall. Before she peaces out for the summer, Beji sat down with the BK Reader to talk about what it's like balancing high school with a busy career in the performing arts.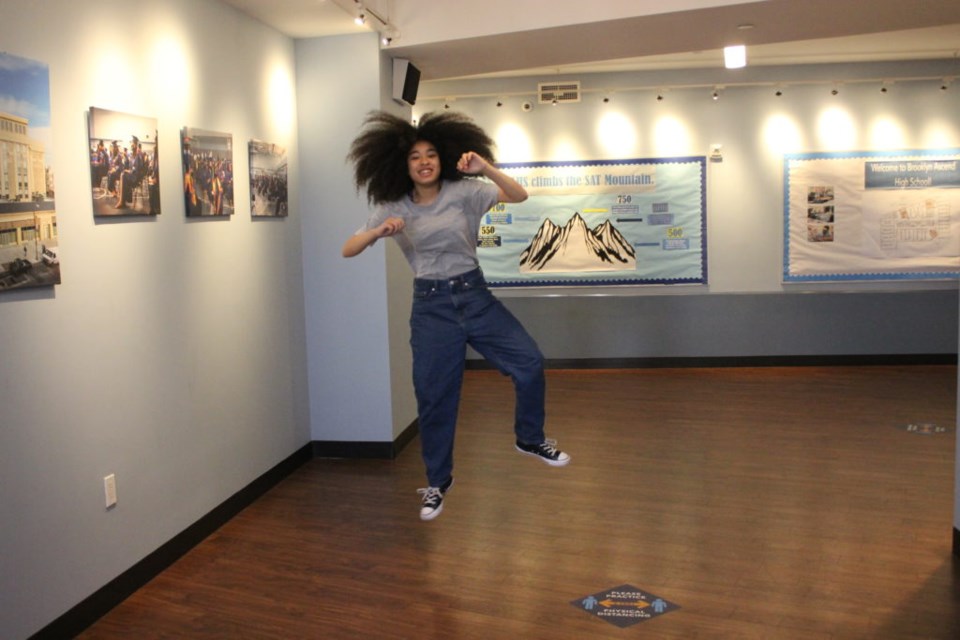 BK Reader: Tell me about yourself!
Myra Beji: I'm a Sagittarius, and I'm African and Japanese—people always ask. I'm from East New York and this may be weird but I don't like water. My preferred drink is milk tea or chai—I'm a tea person. I love to travel, I'm big on sports. I root for all of the New York teams. I was born in Queens, but I'm a Yankees fan because I like to feel good about winning for my mental health. But I'm also a Knicks fan, so it balances out and self-corrects.
I live with my dad, I don't have any siblings but I have some random pets that just come inside the house. I've never gone to buy a pet but there are just a lot of animals in my neighborhood. a cat just walked in one day. so I kept it, named Kylo, she's very sweet. like Kylo ren of star wars. I don't like star wars I just thought it was cute. And I have a bird. It's green and her name is kiwi and I don't know if it's a girl or boy, actually.
BKR: How did you get into acting?
MB: My mom really pushed for after-school activities—it started with basketball and soccer, which I was really into. My mom is into entertainment, she does dance, and I started doing dance, and people started asking me if I wanted to model and I started modeling and that led to auditions and acting and scripts. It just led from one thing to another.
BKR: What led you to this role in Quest?
MB: I do stand-up comedy in the Broadway Comedy Club with two of my friends. My mentor's name is Walt and he sent an email out and was like 'Hey, you should audition for this.' All my friends are around the right age of auditioning for this role so I just sat in front of the computer for a zoom meeting and they asked questions about fantasy and all of that kind of stuff. I filmed in my room and yeah.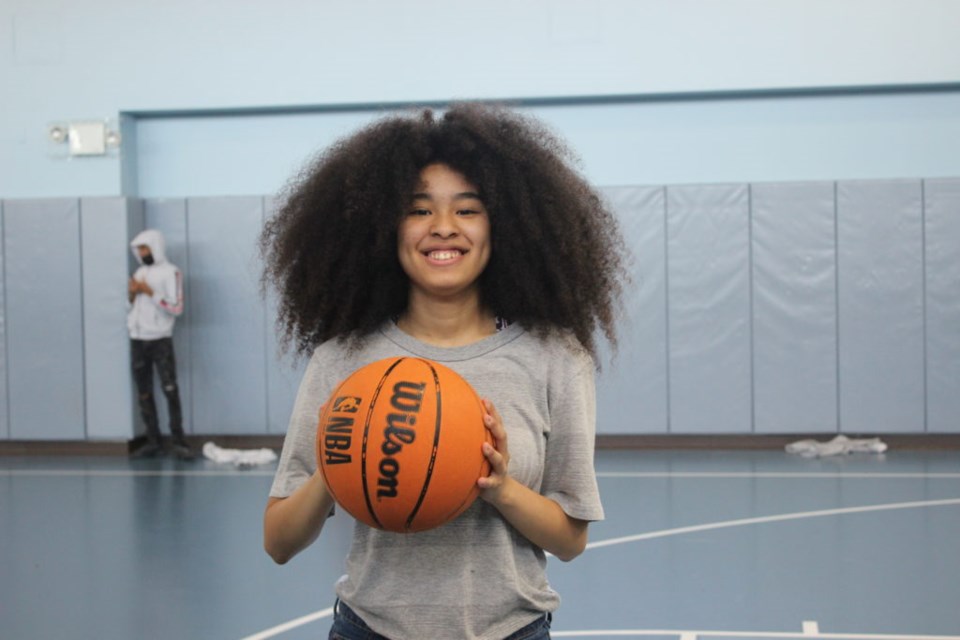 BKR: Tell me about your other big career moments?
MB: I did a music video for Kelly Rowland and Dove which was a campaign for natural hair and it was a lot of fun. They did my hair and Kelly Rowland was super sweet. The other girls talked about their experiences struggling with their hair and I talked about mine. It was all about empowering people through their hair.
BKR: What do you talk about in your stand-up comedy routines? Any main themes?
MB: My favorite stand-up I've ever done is about hockey. In other sports, violence is not tolerated but in hockey, you're supposed to, and they put you in a little time-out box, and then they send you right back out and it's part of the game, which is pretty funny.
BKR: How do you balance work and school?
MB: Everybody helps each other out. We have office hours, so there's time to work after school. Our teachers are plenty helpful, they spend a lot of time helping you do your work. I choose to do my work really quickly in school. I do it in class. and then I go out, play basketball, write some jokes down and take a nap.
BKR: Who inspires you?
MB: Oh, that's easy. I used to watch Shake it Up when I was little, and ever since then, Zendaya has been one of my favorite people. I try to model myself after her, and I am also trying to become 5'11''.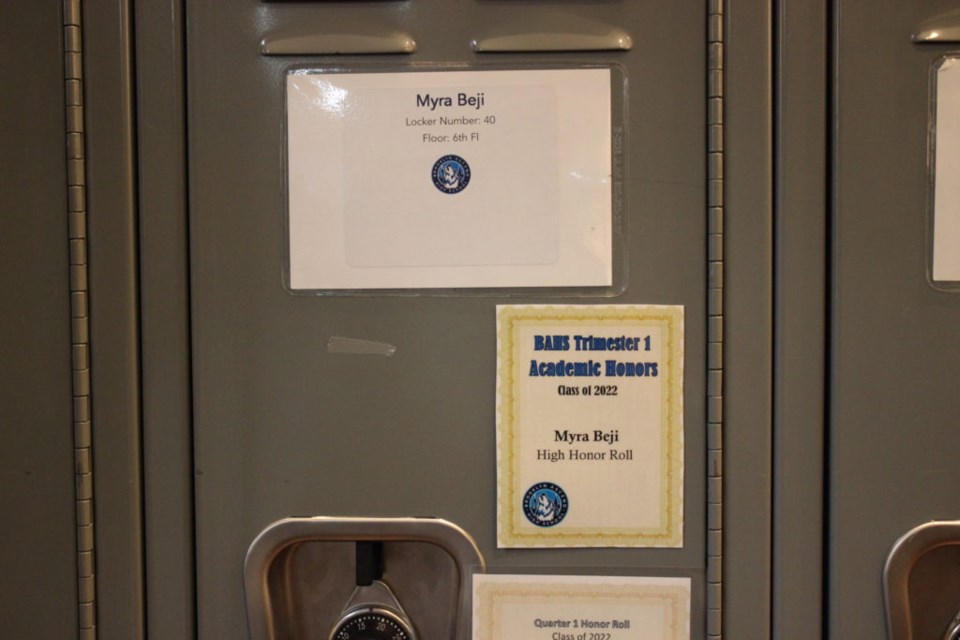 BKR: What is the most fun thing about being on set?
MB: I love watching people film shows and I love seeing all the cameras roll around and all the boards and the tapes and all that stuff. It's a lot of fun to watch all of these people scramble around. The whole process, and the scripts, the bulletin boards, and the cards with my face on them.
BKR: So, you're the valedictorian. How did you feel when you found out?
MB: I worked pretty hard. there were 60-70 people in my class and we all worked pretty hard. There are some very bright people in here. Our teachers are always there to help us. Online learning was a great time for me. I did really well. I loved it—a five-minute nap here, a five-minute nap there.
BKR: Do you have a major picked out yet for Baruch College?
MB: Sports journalism. I need people to stop talking down on my Knicks. There are not enough women in sports journalism.
BKR: Tell me about the values that drive you.
MB: I'm a values-driven person, I think. I'm big on loyalty. I love my friends. I feel like they're numero uno in my life. I can't go places without them, and life would be a lot less fun. You owe it to your people to be kind and be there for them.
BKR: Tell me about a childhood fear that you have overcome and how you did it?
MB: There used to be this show on Nickelodeon about a werewolf and I was so scared of that movie. Victoria Justice pops out with her creepy blue eyes and she just grows fangs and it's so disgusting and I still can't get past it. Also, like, dying and not doing anything. But that's too dark of a fear, maybe.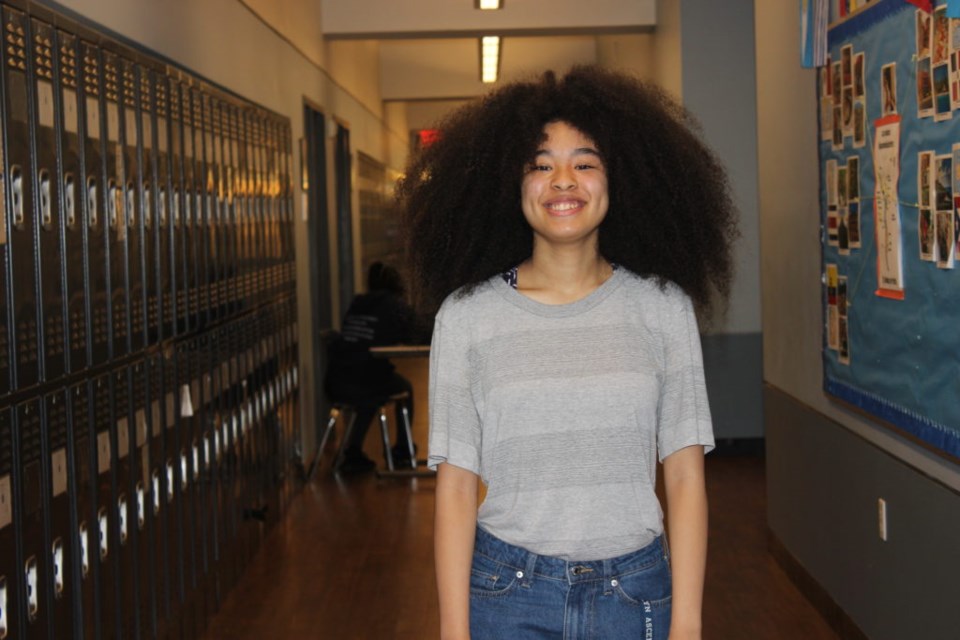 BKR: Do you have a motto?
MB: What does Drake say? "Everybody dies but not everybody lives," I think.
BKR: What music are you listening to right now?
MB: I'm listening to a lot of Kendrick Lamar—the new album, and also DAMN by him too, which is my favorite.
BKR: At the bodega, what's your order?
MB: I am a pescatarian so cream cheese on a sesame bagel.
BKR: What do you love most about living in Brooklyn?
MB: There are so many different kinds of people here. Once you cross Manhattan, it almost feels like not New York. I live so close to Queens, though, actually. But when you go to Glendale, it feels so New Jersey-ish. So Brooklyn is the right amount of New York. Everyone here is amazing, especially in East New York!