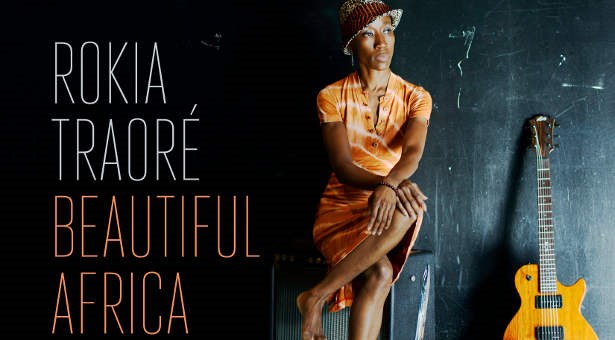 Named "one of Mali's most revered voices" by NPR, singer and multi-instrumentalist Rokia Traoré will be at the Brooklyn Academy of Music on Thursday, September 24, to share her gifts of song and voice with a Brooklyn audience.
Traoré recently released her second, critically acclaimed Nonesuch recording, Beautiful Africa, produced by John Parish (PJ Harvey, Eels, Sparklehorse), a follow-up to 2009's Tchamantché.
Traoré's music draws on her homeland's traditions as well as the European and American rock and pop she has listened to throughout her life. She collaborated with Nobel Prize-winning novelist Toni Morrison and acclaimed director Peter Sellars on the theater piece Desdemona, which was staged at Lincoln Center and the Barbican.
In 2012, Traoré joined Damon Albarn's UK tour, "Africa Express," featuring John Paul Jones, Amadou Bagayoko, Baaba Maal and Paul McCartney.
WHAT: A live performance by Rokia Traoré
WHEN: Thursday, September 24, 8:00pm
WHERE: BAM Howard Gilman Opera House, 30 Lafayette Avenue, Bklyn
WHAT ELSE: Tickets are $25. To purchase tickets in advance, go here. Rokia's performance is part of 2014 Next Wave Festival and Nonesuch Records at BAM