Social justice may look different for different people, depending upon one's environment or priority for balancing the scales: For some it may mean addressing climate change; for others, racial equity; and still for others, equal access to quality health care or education.
Visual artist Luba Lukova's latest exhibit, "Designing Justice," provides a window into a variety of perspectives on the human condition and the pursuit for equality, particularly in the context of today's global climate where so many rights and freedoms are being challenged.
Lukova's "justice collection" began in 2008, following the election of President Barack Obama, she said. What started out as 12 pieces has since grown to more than 60, traveling from Taiwan to Poland to Fresno, California. And now 24 pieces of her work currently are on view in the lobby of Restoration Plaza's Billie Holiday Theatre, located at 1368 Fulton Street in Bed-Stuy.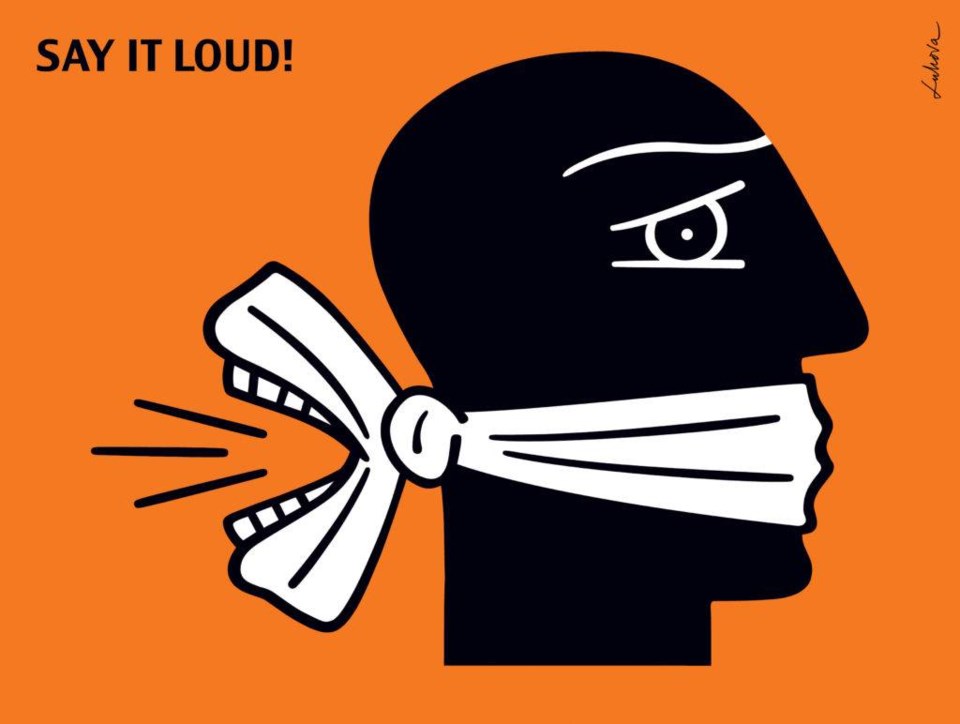 Peace, ecology, upward mobility, health coverage, censorship are just some of the many universal themes she approaches in her work, very colorful paintings that are so precise, clean and uncomplicated in form they appear almost stenciled but are all painted by hand.
"As they say, simplicity is not simple. My [goal] was to present these complex issues in simple pictures that everybody can understand," said Lukova. "All these big words we use to describe these different movements. But when you see the pictures, they are quite simple and they invite you to think and find your own interpretation."
Lukova describes the medium she uses for creating her images: "They were first done as acrylic paintings on board. Then, based on the paintings, I've created original serigraph and lithograph prints. I also do a lot of preliminary drawings and pencil sketches before making the finished art."
Lukova was invited to exhibit by Restoration's art curator Hollis King, who worked with Lukova two decades ago when King was vice president of Verve Records.
"Hollis invited me back then to work with him on the artwork for Ella Fitzgerald and Duke Ellington album, which was nominated for a Granmy for best artwork design," she said. "So Hollis remembered my work so many years later and approached me over Facebook and said "I love what you're doing, I'd like to bring it to Brooklyn,' and I said 'yes.' So here I am!"
Lukova's work is on display at Restoration through December 31, 2019. After that, her next stop will be a tour of Tulsa, Oklahoma, where she is invited to exhibit in various venues as the city approaches the centennial of the Tulsa Race Riots that destroyed Black Wall Street.