The Brooklyn Peace Concert, aiming to promote an end to gun violence, will feature Joey Bada$$, Caribbean legends Dahved Levy and Bobby Konders, among others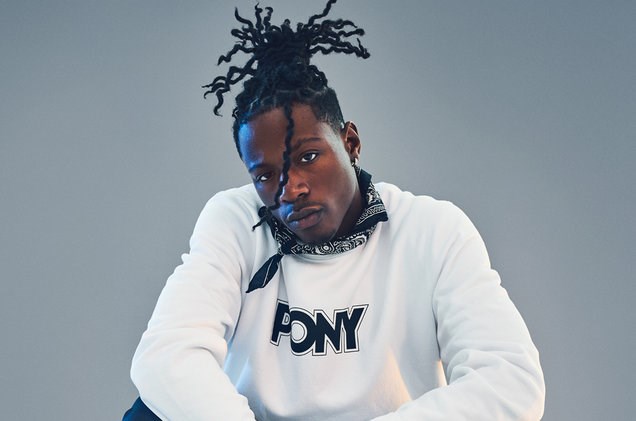 After two consecutive years of gun violence at J'ouvert, lawmakers and anti-gun violence advocates announced on Wednesday the "Love Yourself, Brooklyn Peace Concert" on August 28 at the Medgar Evers College Amphitheater, reports Kings County Politics. The free concert will be headlined by Brooklyn rapper Joey Bada$$ and hosted by Assemblyman Walter Mosley in partnership with Councilmember Laurie Cumbo, Senator Jesse Hamilton and District Leader Geoffrey Davis.
"We're going to utilize the arts to talk to our young people through this dynamic young rapper from Brooklyn. And then we're going to address the history [of J'ouvert]," said Davis who heads the James E. Davis Stop Violence Foundation and who organized the event with Mosley in an effort to educate the youth and to promote peace across Brooklyn and citywide. "We're going to say, put the guns down."
J'Ouvert, the annual predawn street party preceding the West Indian Day Parade, has been plagued by violence in recent years. Last year, two individuals were fatally killed by a gunman who opened fire into a crowd of people. In 2015, 45-year-old Carey Gabay, a lawyer in Governor Andrew Cuomo's administration, was fatally shot. In an effort to to cut down on violence and gang activity, organizers announced recently that J'Ouvert will take place during the day and plan to implement stricter screenings processes.
"This concert is an opportunity to unify and educate our citizens through music and presentations from J'Ouvert historians, and I look to continue to build upon this message of peace with similar events year-round," said Assemblyman Mosley.
The concert will be hosted by Hot 97's Shani Kulture. In addition to headliner Joey Bada$$, Caribbean legends Dahved Levy and Bobby Konders, author and musician Stephen Witt, J'Ouvert City International's Steel Drum Bands, rhythm sections, dancers and educational speakers are scheduled to perform.
Love Yourself, Brooklyn Peace Concert
When: Monday, August 28, 4:00pm - 7:00pm
Where: Medgar Evers College Amphitheater, 1650 Bedford Avenue, Brooklyn, NY 11225