LINKIN PARK has announced it will Barclays Center on January 25, part of the band's The Hunting Party Tour, featuring special guests, RISE AGAINST and OF MICE & MEN.
Linkin Park's sixth studio album, The Hunting Party was released June 17, and reached #1 on iTunes in 67 countries. The tour will hit several cities that haven't seen Linkin Park in the past several years, if ever.
Linkin Park's summer tour received critical acclaim. Pulse magazine stated: "Linkin Park exploded onto the stage, and it immediately became apparent why this band can headline a tour of this magnitude with such amazing opening acts… quite simply, the members of LP are musical experts. Their sound has been polished, and has become more and more massive over the years of award-winning albums and relentless touring."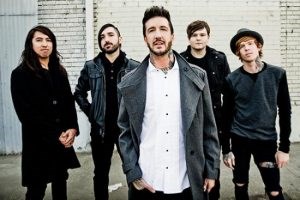 Boston Music Spotlight declared: Over the course of 90 minutes, Linkin Park tore through almost thirty songs with a consistent, in your face, flawless performance and authenticity throughout the set that covered their expansive fifteen-year career."
Members of the Linkin Park fan club can access an exclusive presale tickets on www.lpunderground.com. Tickets for the Barclays Center performance on January 25 went on sale to the general public on Friday, November 8 at noon.
Check www.linkinpark.com and www.ticketmaster.com for further information.