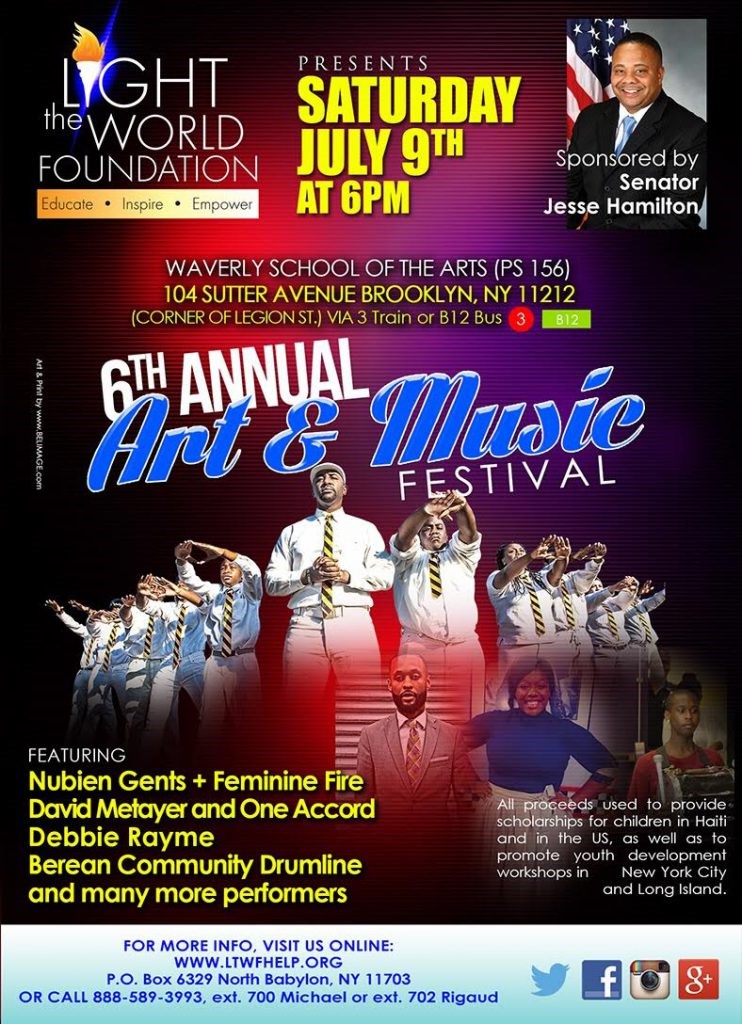 With the unwavering support and sponsorship from Brooklyn State Senator Jesse Hamilton, the inclusive Light the World Foundation is poised to present their 6th Annual Arts and Music Festival on July 9. Expanding on the program from last year, the event is scheduled to return to the Waverly School of the Arts P.S. 156 in Brooklyn. This year's event features a fantastic new lineup of Haitian American performers, including singer /songwriter David Metayer and One Accord, gospel singer Debbie Rayme, the Berean Community Drumline of Crown Heights, Christian Cultural Center -CCC step teams Nubien Gents and Feminie Fire to name a few.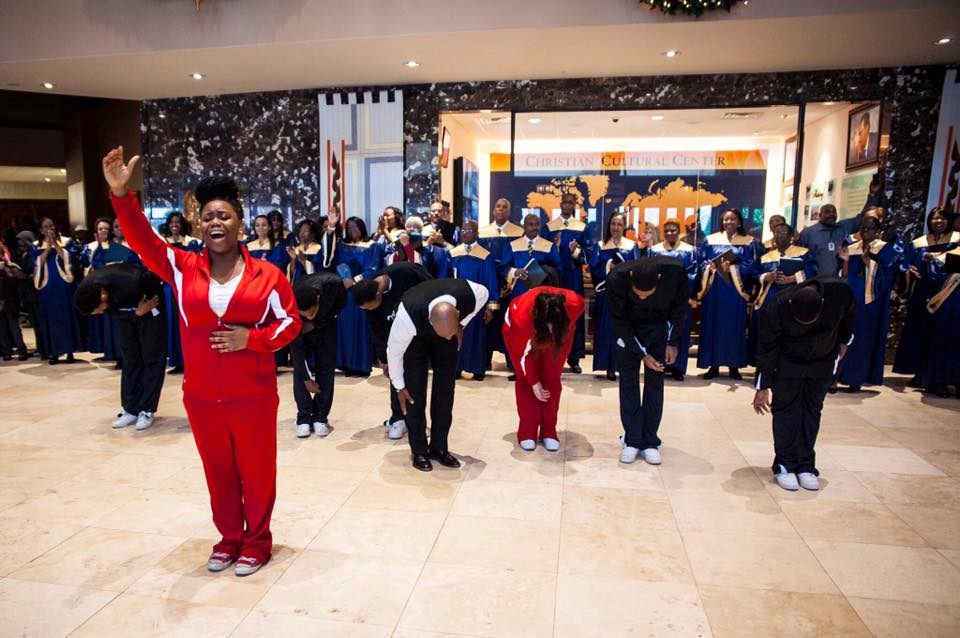 The festival has become a staple in the Haitian Community, with specific regard to those in Brooklyn. Apart from the exposure to some of the greatest artistic talent in the regoin, the event also serves as a scholarship award ceremony where students can receive the Light the World Scholarship Award. Last year's event introduced the community to two inspiring students named Sabine Alexis and Bapshil Fatal, who both received scholarships and recognition for outstanding contributions to the community. After receiving the scholarship, Sabine reported on her experience entering college with the additional support.
"The scholarship allowed me to overcome obstacles and made my early experience in college run smoothly," Sabine explained.
All of the funds from Light the World's fundraising activities are directed towards two distinct programs: their Mentorship Program that provides participants with practical life skills and tools that are usually not taught as a part of their academic curriculum and their scholarship programs offered both in Haiti and in the United States. The scholarships are awarded based on merit as measured by financial need, academic performance, and extracurricular activities. This year, the Light the World foundation has doubled the amount of U.S. scholarships that will be awarded, allowing four outstanding students to receive substantial awards.
Tickets for this event are priced at $15, The Arts and Music Festival will take place on July 9, 2016 at 6:00 pm. Waverly School of the Arts — PS 156 - 104 Sutter Ave - Brooklyn, NY 11212
For more information, please visit this link.