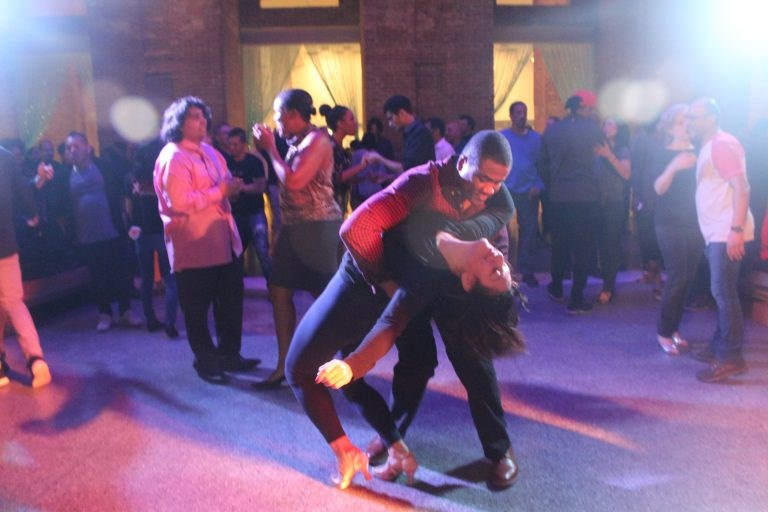 Last Thursday, January 12, The Brooklyn Museum held its first salsa community class for 2017. The class is offered every third Thursday of each month from now until June. The best part? It's free!
This year marks the third year the museum has offered this event to residents, and each year it grows in popularity.
Workshops are produced by Balmir Latin Dance Studio, located at 959 Flatbush Avenue. Balmir is internationally acclaimed as one of NYC's top-rated dance schools, providing beginner to advanced level classes, where children and adults alike can learn Salsa, Bachata, Kizomba, Hustle, Merengue, Cha Cha and more!
Classes take place in the museum's spacious lobby area and begin at 6:00pm with Salsa basics. As the hour progress, so too does the challenge as dance moves slowly increase in intensity (and fun!)
The dancing, swaying, twisting and turning goes on and on until about 8:00pm, after which participants are allowed to "free dance," which consequently became an excellent opportunity to meet new people.
The event concluded at around 9:00pm with live dance performances by professional Latin dancers.