As the coronavirus pandemic surges on, the art community is finding new ways to get New Yorkers engaged creatively. This Thursday, DUMBO Open Studios will be hosting its first-ever virtual art workshop with DUMBO artist Jen Ferguson.
Ferguson will lead a workshop on drawing and painting the Brooklyn Bridge on Instagram Live. Ferguson, who specializes in watercolors and oil painting, has increasingly focused her work on local spaces and architecture since moving to Brooklyn.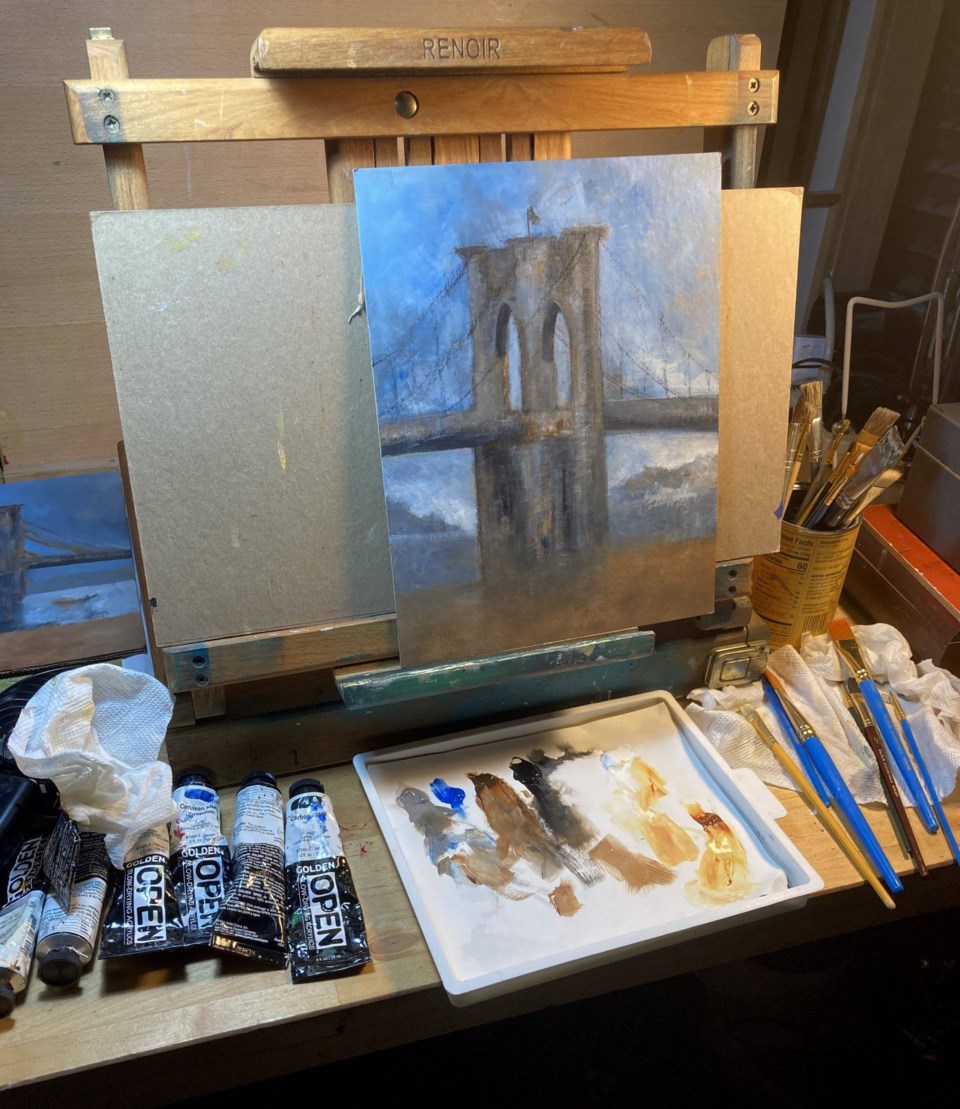 The workshop is open to all ages and skill levels. Ferguson, who teaches art to young children, hopes the workshop will inspire adults and kids alike, and gives people a sense of satisfaction in creating their own piece of art.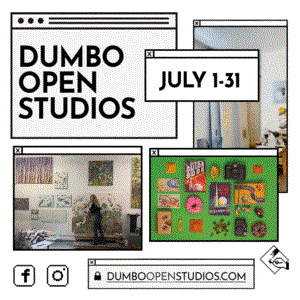 "Many artists aren't really worried about making a masterpiece. It's about engaging in the creative process," she said. "During times like these, it's important to be able to think creatively and to rearrange things in a way that's personal."
"It gives you some sense of agency. So many things are out of your hands. Being able to create something and just have fun doing it is helpful for your state of mind."
Since the pandemic began, Ferguson has found news ways to stay busy by teaching remotely and displaying videos online to keep others creatively engaged. Before the pandemic, Ferguson never had the opportunity to share her behind-the-scenes process, but teaching remotely has allowed her to get creative and record her painting process to share with students.
While Ferguson said there were no plans to resume in-person classes at the moment, many would continue to convene online for the foreseeable future. This workshop would be the first of many, she said, with plans to introduce various other remote workshops in the future.
"I think that creativity is for everybody. It's about making life better which is for everybody," she said. "Creativity is a skill, a life skill. I just want people to be happy."
The workshop will to start at 1 p.m. on Thursday, July 30, on Art in DUMBO's Instagram Live.