Although it feels like we've just hit winter, the shortest day is already upon us.
This Monday will mark the winter solstice, the shortest day of the year, and in celebration Brooklyn's Secret Lantern Society is holding the inaugural Winter Lantern Festival and Labyrinth of Light at Williamsburg's Domino Park.
Secret Lantern Society member Debra Sheldon said the hope of festival organizers was that the "spiral of light feels like a big hug for all who walk through it."
"We are holding this event to bring our community together in a safe way, in a space we all share, to celebrate our shared humanity and as an offering of love," Sheldon said.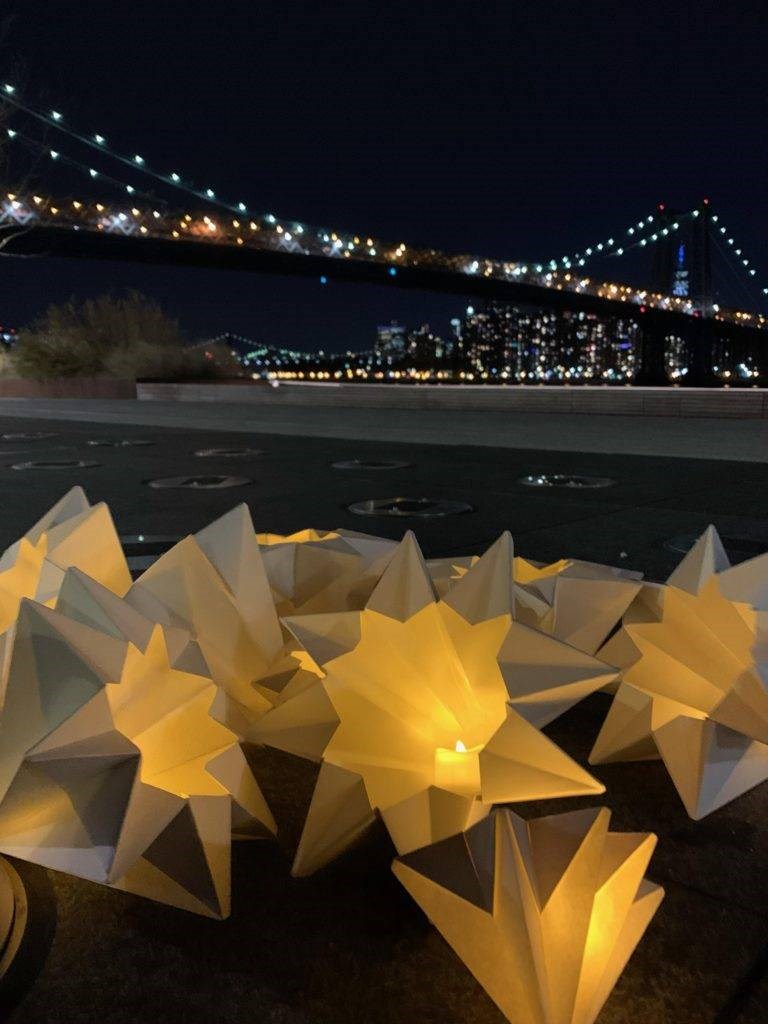 "We hope the lanterns and accompanying sound bath will create the warmth and light we all need to pause and connect with one another."
The group has posted lantern building tutorials to its website and is encouraging people to bring their own lanterns or whatever light they wish.
The Secret Lantern Society was formed this year, inspired by a similar project in Vancouver. Sheldon said the launch was a response to a time when many had suffered from job loss, separation from family and friends and the stress of uncertainty. "We felt it was a potent time to honor this and offer a space where people can reflect on the darker days while making a wish for the coming season and year," she said.
She said the community celebration on Monday was about carrying light in darkness and sharing that light with others. "We invite everyone to come as they are and remain open to whatever magic unfolds."
The Labyrinth in the center of the park will be lined with and can accommodate 10-20 groups at a time. The festival will start at 5 p.m. and run until 8 p.m. and will feature musical accompaniment by Jarrod Bryne Mayer of Brooklyn Healing Arts and hot chocolate and cider provided by Tacocina.
Timed tickets will also ensure safe social distancing.