Wish you could send your child to Wakanda for spring break? Crown Heights-based Camp Wakanda, with its STEAM-focused fun, may be the next best option.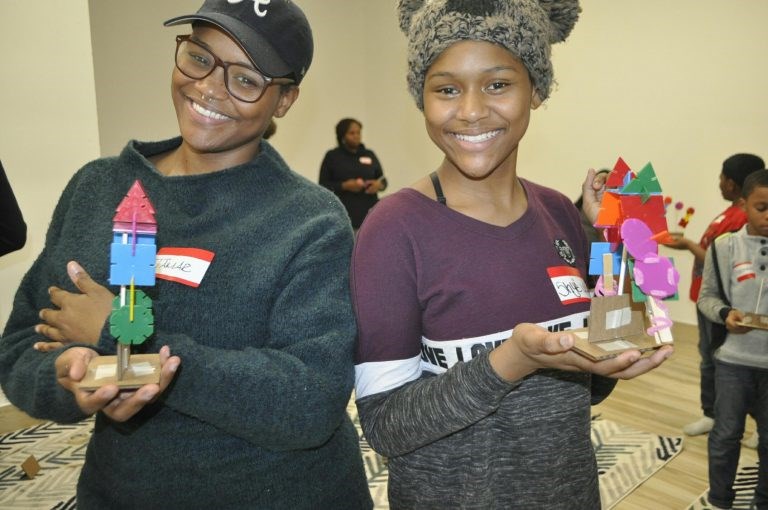 Do you know a child between the ages of 4 and 12 who can't stop raving about the Black Panther movie and has nothing planned for spring break? Instead of having your children sit at home, wishing that they could spend the week in the company of black superhuman technological geniuses, local Brooklyn scientist Tamykah Anthony-Marston is encouraging parents to send their children to Camp Wakanda, a week-long spring break camp where children can use the power of science to harness their inner superhero.
[perfectpullquote align="right" bordertop="false" cite="" link="" color="" class="" size=""]"I wanted to show them that they are also superheroes."[/perfectpullquote]
The camp, which will run from April 2 to April 6, 2018, is based around a STEAM curriculum (science, technology, engineering, arts and math) and will culminate with the children creating their own superhero.
Anthony-Marston, Camp Wakanda's director and founder/CEO of the lifestyle brand Xanthines, has wanted to host a spring break science camp for a long time; however, she didn't want to offer "just any science camp." So when 'Black Panther' premiered with its depictions of black people living in a highly technologically sophisticated society, Anthony-Marston immediately saw the potential link.
"I realized that this was a perfect connection because my thing is always wanting to empower children through science," she said. "From them looking at Black Panther and saying 'Wow, that's so amazing,' I wanted to show them that they are also superheroes."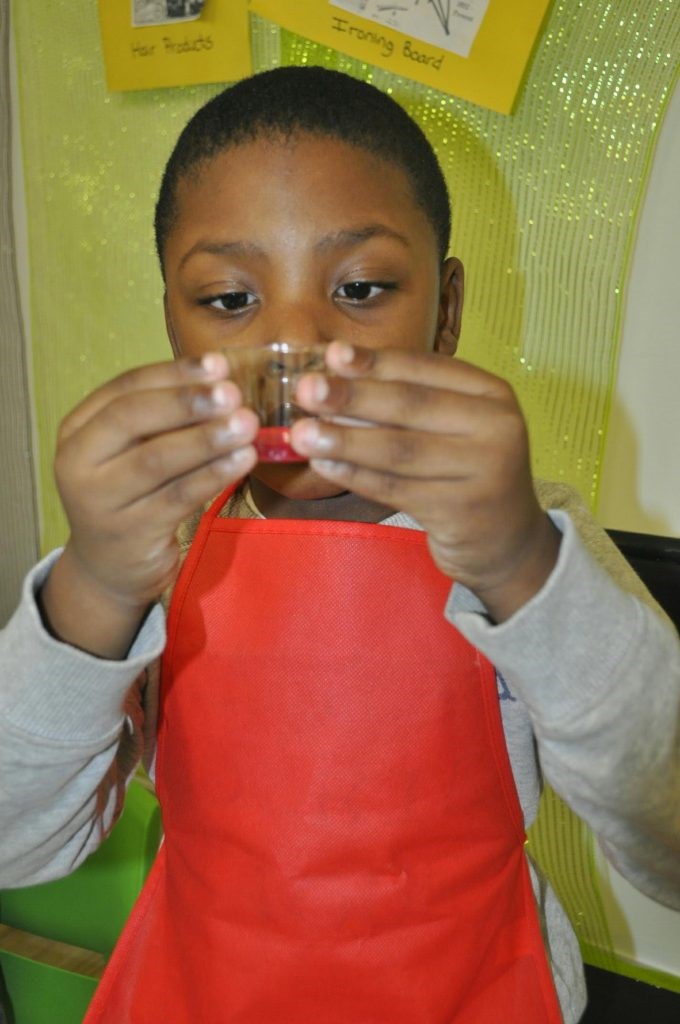 A forensic toxicologist by training, Anthony-Marston has been offering science workshops for kids and their families in East and Central Brooklyn for about a year, although the lack of people of color represented in the sciences has been in her consciousness long before. Originally from St. Vincent and the Grenadines, Anthony-Marston emigrated to Brooklyn at the age of nine and grew up in Crown Heights, Brownsville and East New York. She left the neighborhood to get her forensic toxicology degree from John Jay College of Criminal Justice, but when she returned to areas where she grew up with, people wouldn't readily believe that she had become a scientist.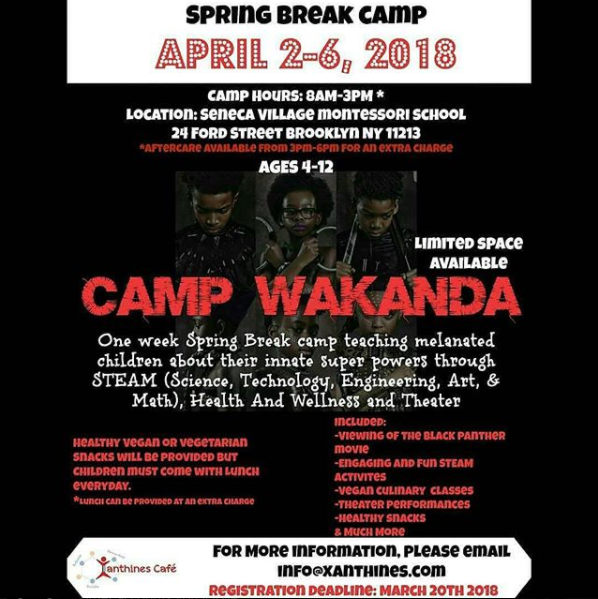 "If I would have gone back and said that I was a basketball player, it would be believable. If I said that I was a nurse or a teacher or even a doctor maybe, it would be believable," she explained. "But science is something that doesn't normally stem from those communities. Not because people are not capable of it, but it's not introduced in a way that makes those children feel like they can also do that."
Anthony-Marston has now made it her mission to introduce science to kids and their families in a way that is engaging and relatable. On the last Saturday of each month, she hosts family science workshops that encourage family bonding through science. Through fun activities such as balancing various objects on lollipop sticks, the children and their parents learn about scientific laws like gravity. These workshops are quickly becoming popular with Brooklyn families. Anthony-Marston said that parents sometimes come to her workshops with the mindset that the activities are only for the kids. "And by the end of the workshop," she said, "they're a little bit more excited than the kids are. They're like, 'When is the next workshop?'"
Now that Anthony-Marston has secured the Seneca Village Montessori School in Crown Heights as a permanent location for her workshops, she can look into offering even more exciting science activities such as the upcoming spring break camp. If the inaugural Camp Wakanda goes well, Anthony-Marston plans on scaling this idea to a summer camp.
As for Anthony-Marston's ultimate goal? She said, "I would love to create little mini scientists and have everyone just come out and say 'I want to be a scientist!' But the real idea behind it is that they know that [becoming a scientist] is possible."
For more information about Camp Wakanda, look for @xanthinessciencefun on social media or email Tamykah Anthony-Marston at info@xanthines.com.