This Sunday, Mar 1, 5:00pm, at 1368 Fulton Street, Cumbe: Center for African and Diaspora Dance will continue its Carnival season celebration in Brooklyn with "Carnaval, Kanaval, Carnival!!", a series of dance and cultural workshops.
From Brazil to Trinidad; from Haiti to Puerto Rico, residents are invited to explore the diverse styles and colorful traditions of Carnival across the African Diaspora with immersive cultural programming, including a dance party with sounds by DJ Hard Hittin' Harry spinning the best in worldbeat tunes.
Stars of Dance NY competitor and Cumbe teaching artist, Careitha Davis, Rio De Janeiro native, Samba pro and Cumbe teaching artist, Danielle Lima along with their Cumbe students will take students to Brasil.
Participants can also experience the Haitian Kanaval Selebrayson, with a performance by Julio Jean and his band.
Plus, BALATÁ NEW YORK is expected to show up and show out with another dynamic drum performance.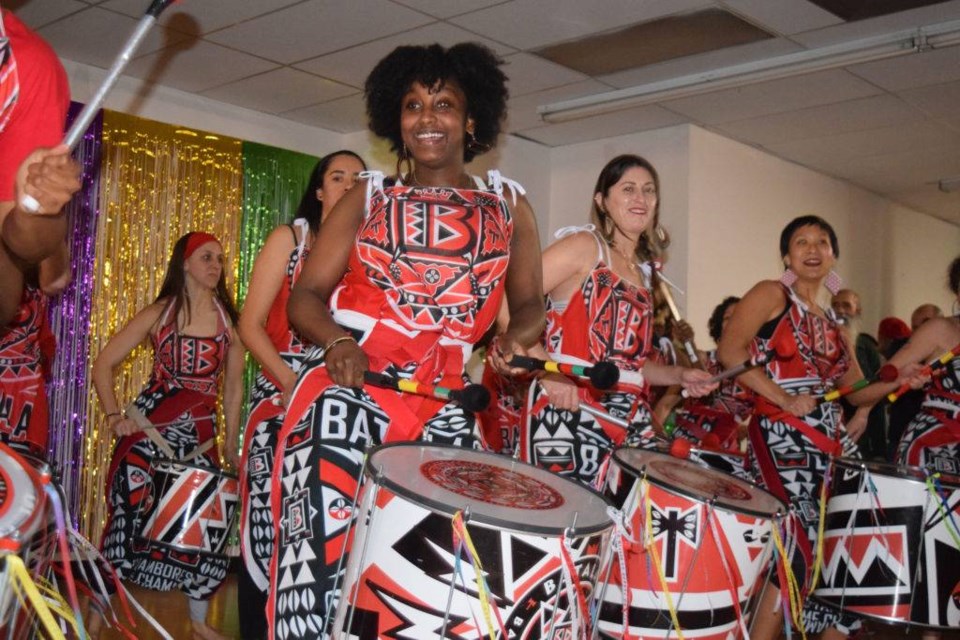 Bring the entire family out this Sunday for a celebration that not only will include dance workshops, but also an evening of dance celebration dedicated to the culture of Carnival. Refreshments will be provided.
Tickets for the celebration are $10 in advance and $15 at the door.
Visit www.cumbedance.org for more information.