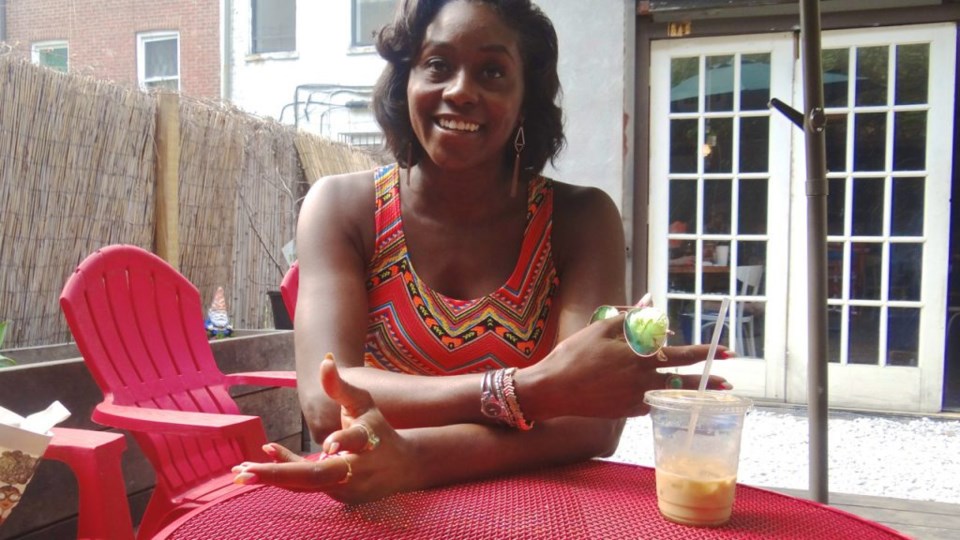 Bed-Stuy resident Karina Daniel is re-drawing her life: She's not altogether sure how the final picture will turn out, but she's confident that if she sketches with a focus on what interests her most, the final impression will be, at the very least… honest.
For the last six years, since she first started drawing seriously, 36-year-old Daniel—a former model-- is finally focused on making her business, Lovely Earthlings, a success.
"I was a waitress, trying to figure out what I'm going to do with myself," said Daniel, a native of Panama. "I thought, okay, I can't keep modeling; they're not calling me anymore. So after I broke my finger at work, and I was on disability for six months, I knew that I was going to use the time to figure out what I was going to do."
Drawing was always something Daniel had done, beginning when she was a little girl growing up in Atlanta. But, she admits, drawing was something her entire family did just to pass time. No one ever made a very big deal out of it.
"So when my disability was about to finish, I had to get a roommate," she said. It wasn't until a friend of Daniel's moved in with her and saw her sketches that she began to consider she might have talent: "My friend saw my work and said, 'Girl, you know how to draw?'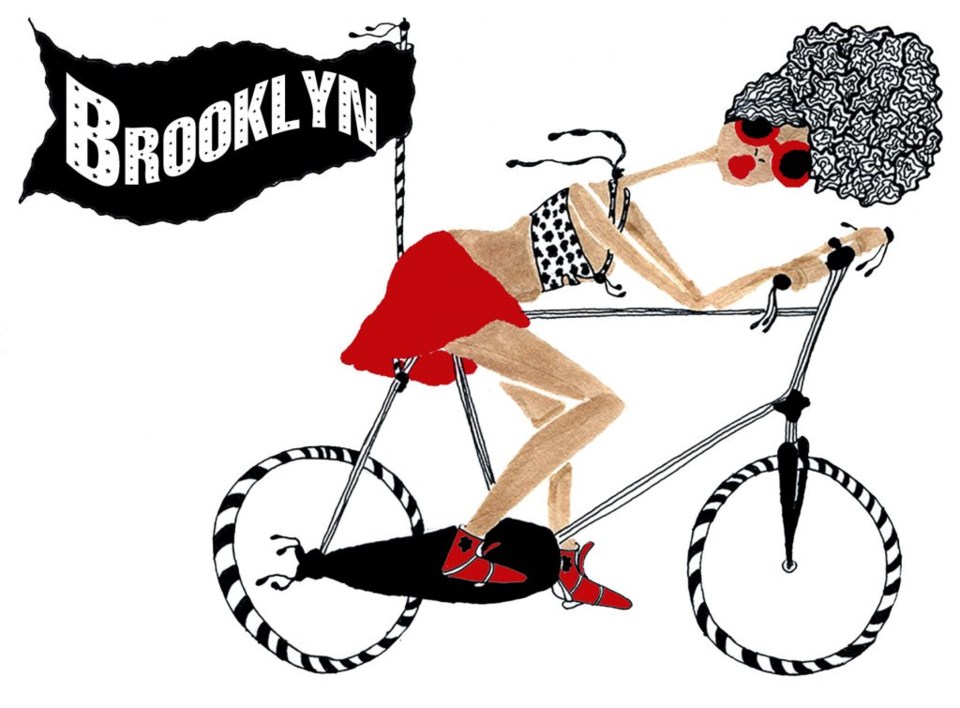 "So now, I was back at work waitressing, and at this point, I knew I had some kind of talent, but I wasn't sure what to do," she said. "I wanted to make it work. I just had to figure out not only what I liked drawing, but what other people would like to see. And I was like, well, I love women— women of all shades and all colors, but especially girls of color, because there's nothing like that out there really.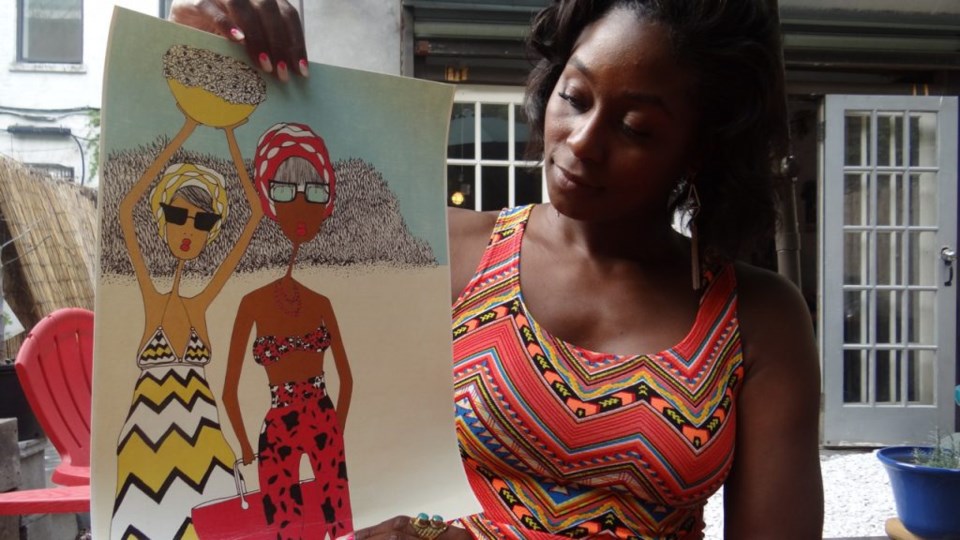 "No one was drawing us flavorful and quirky, you know? There's the very ethnic or African drawings, and then there's the religious drawings. But nothing just playful and cute! And I was like, there's gotta be other people who feel the way I do. So, I thought, maybe there's a little market for me…"
Daniel draws fun, funny and stylish female characters in fun, funny and stylish settings—perfect for book illustrations or for greeting cards.
She said she plucks her characters inspiration directly from the stylish women she sees on the streets of Brooklyn, while borrowing several of the poses, styles and textures of her fabrics from the fashion magazines she obsesses over beginning in her modeling days. She draws her characters first in pencil, then draws over with pen and then colors the images graphically.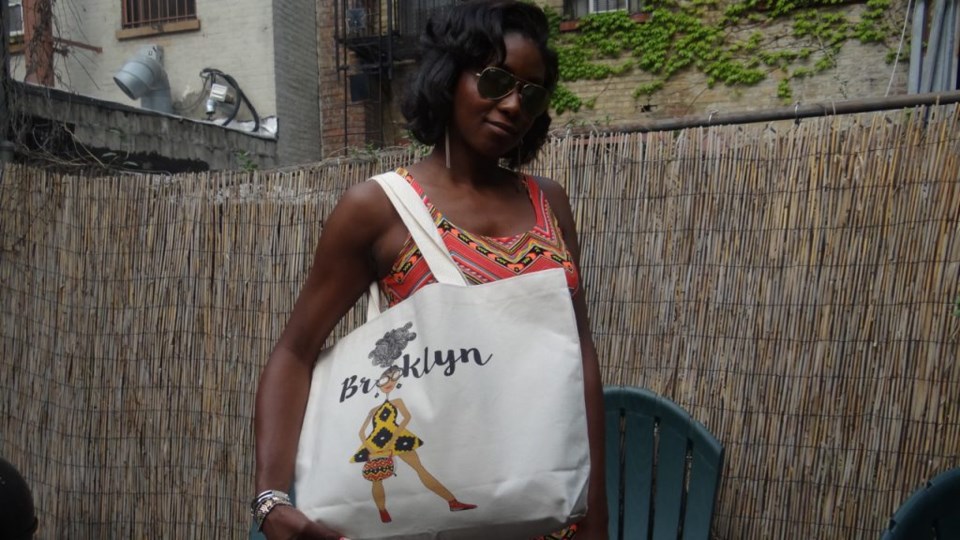 "I found that's the best way, because I love colors, and I don't know how to paint," said Daniel, laughing.
Her characters look like no one in particular but, at the same time, everyone you know all at once. And because she had never taken drawing seriously before, she said perfecting the looks of her drawings took a few years of practice. And she experienced a lot of failures in the beginning-- even changing the look of her characters and the name of her business three times.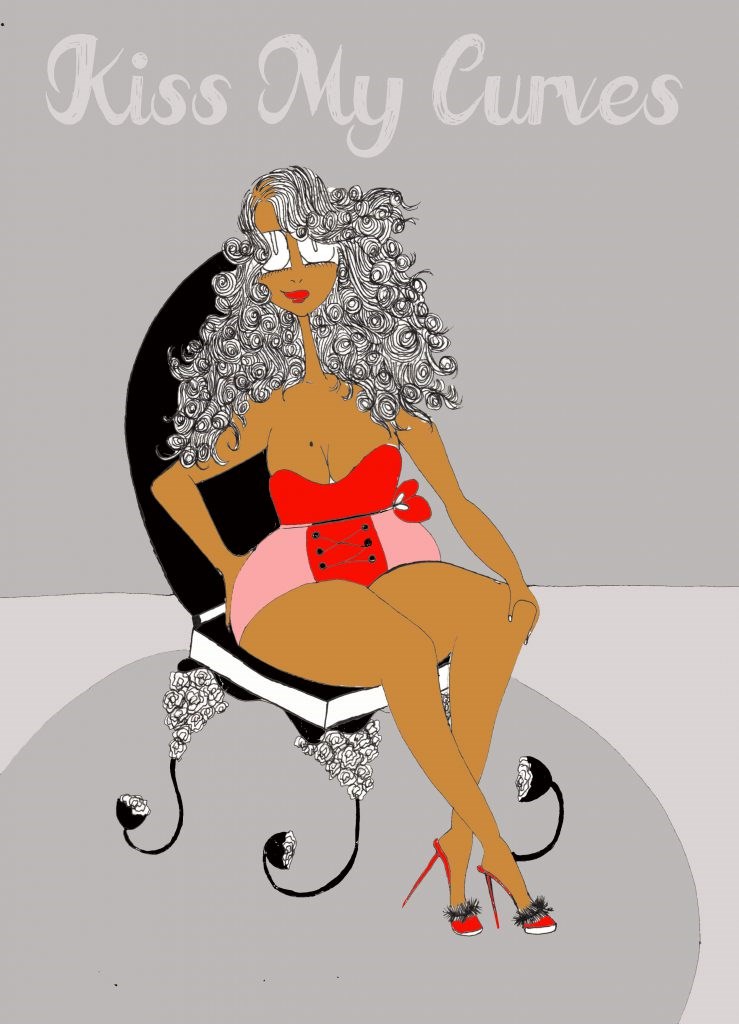 Finally after two years, she settled on "Lovely Earthlings."
Daniel began creating a bevy of characters, chose her favorites and then started pitching her lovely little earthlings at novelty shops. And they sold. The greeting cards are the highest sellers. She also makes handbags, large-scale portraits and custom cards for birthdays and weddings.
There are no recurring characters; in fact, each one is completely individual:
"All the girls look different," she said. "It's really hard for me to draw the same thing twice. I love poses and I try to draw some of the girls with bigger hips and other features, because women come in all sizes, and I love it when they're comfortable rocking their size and their style."
You can find Karina Daniel's Lovely Earthlings on her Etsy page or her website at www.lovelyearthlings.com.