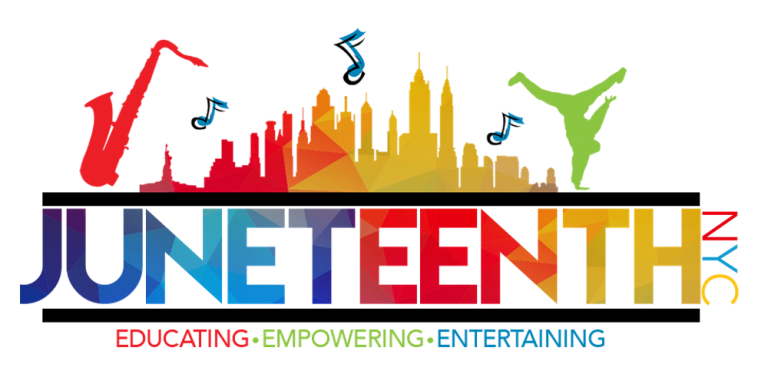 Celebrating freedom for all, Umoja Events hosts its 8th annual Juneteenth celebration, a family-friendly event on Saturday, June 17, at Gershwin Park/Lincoln Park, to commemorate the historical event of 1865 in Galveston, Texas.
The annual Juneteenth celebration is a commemoration of June 19th, the day when word of the emancipation proclamation finally reached the enslaved, and a new way of life began. It has been more than 145 years since African Americans have elevated this celebration as one of the most important times of the year.
Juneteenth NYC invites the East Brooklyn community, and welcomes people of all races and cultures, to unify and participate in the celebrations which serve symbolically as a reference to appreciate the progress and contributions made by African Americans to this society.
"We believe that our youth should embrace different trades in life so that in their prime they are able to live in their fullest potential. If you never experience different talents how can you ever find out what your God given talent is that will bless the world? It's my goal that the annual Juneteeth event will support our youth in tapping into their talents," said Athenia Rodney, CEO and executive director of Umoja Events.
Focusing on youth empowerment, the festival will feature an interactive education marketplace that offers resources and support programs for youth entrepreneurship, self-help, goal setting and planning for the future. In the Juneteenth' tradition of promoting and building self-esteem through reflection, education and through acknowledgement of African American achievements, several youth will be honored with awards for their service in their communities.
The event will also offer activities such as a community talent show and health, as well as wellness screenings including a kids spa. In addition, attendees will enjoy family-friendly activities like a bouncy castle, a NYPD climbing wall, a FDNY fire smokehouse, Zumba and a basketball tournament, as well as raffles and shopping in the vendor marketplace.
Guests will be entertained with a magic show and by performances by DJ Annie Red, Queen Diva, Success Academy Prospect Heights Dance Team, Leaders of Tomorrow Step Team, New Explorers Step Team, New Wave Dance Youth and Community Development. Confirmed speakers include NYC Comptroller Scott Stringer, City Councilmember Inez Barron and StateAssemblymember Charles Barron.
For more information and to rsvp please visit www.JuneteenthNYC.com. Admission is free.
Juneteenth NYC 2017
WHEN: Saturday, June 17, 11:00am - 6:00pm.
WHERE: Linden Park, Linden Blvd. & Vermont Street, Brooklyn, NY 11207