Singer Janelle Monae let her hair down figuratively and literally on Wednesday night as she delivered a performance of the summer to a crowd-packed Prospect Park at the kick-off of Celebrate Brooklyn.
Right in the heart of Brooklyn, thousands of New Yorkers from all boroughs filled the Prospect Park Bandshell, charged with excitement to indulge on this summer's treat.
All ages, sizes and races flooded the gates competing to grab a seat on the grass or in one of the fold up chairs scattered along the lawn. But by show time, hundreds were left outside the walls to catch notes and drizzles of Monae's electric energy.
She was clad in her classic black-and-white fashion, signature up-do and red lipstick. She bellowed out into a microphone held up by a spiral, all of which set the stage for her unorthodox performance.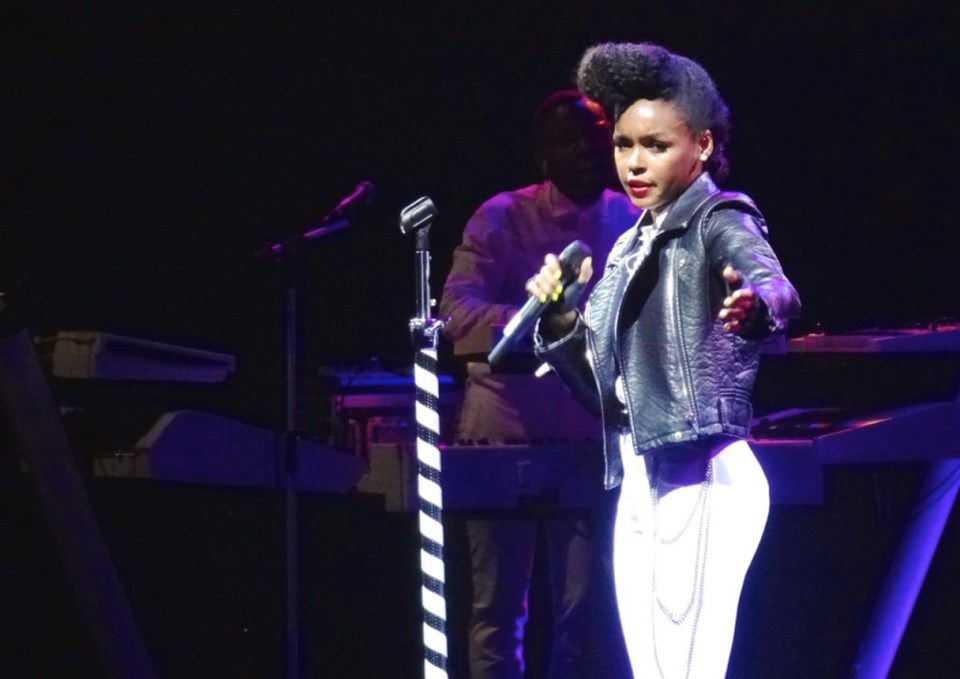 Singing songs from her two albums "Electric Lady" and "Tightrope," Monae gave fans an unforgettable night of vocal ranges and contagious energy. Halfway through the night, she broke out in a reverent classic James Brown vogue with a hot-footed dance step across the stage to eventually bringing it down just to be swathed in a black cloak.
But like the Godfather of Soul, she brought it right back up in a crazed dance and explosive song. After being dramatically swept away off-stage, she returned with a long curly natural while 'going crazy' to a rendition of Prince's "Let's Go Crazy."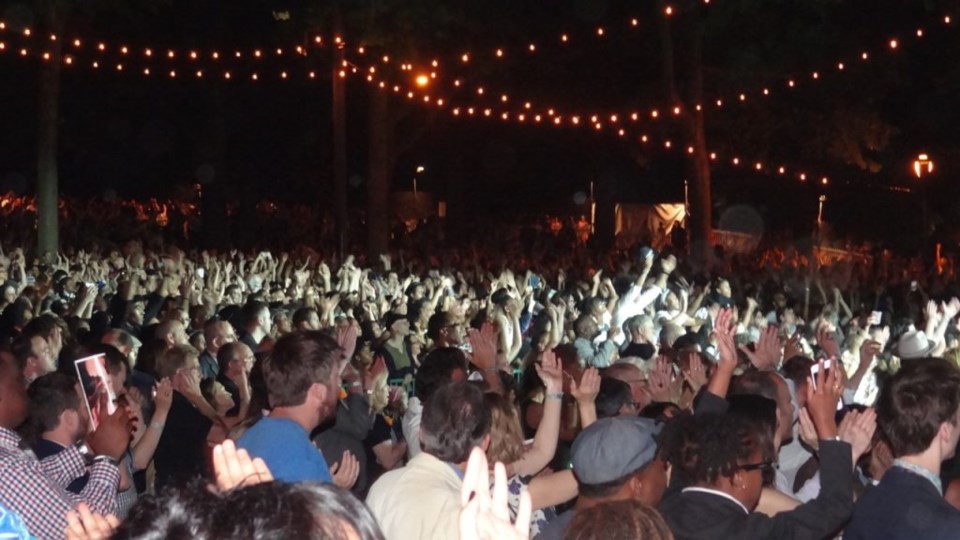 Janelle Monae lit the stage on fire all night long with her rousing energy, getting the crowd involved and sending them to their feet. She even challenged the audience to a danceoff.
"Who thinks they can out-dance me?" she said.
Hands went up, challengers from the rear of the park came running as close to the front as they could get. But only one bold dancer was swept up on stage to go at it against Janelle Monae. It was entertainment at its best.
Since making her public debut, Janelle has turned heads with her incredible sense of style-- both in fashion and music-- borrowing influences from James Brown, Prince and Michael Jackson. Concertgoer, Ryan Clark of the Upper East Side says the singer has a style that reaches far and wide.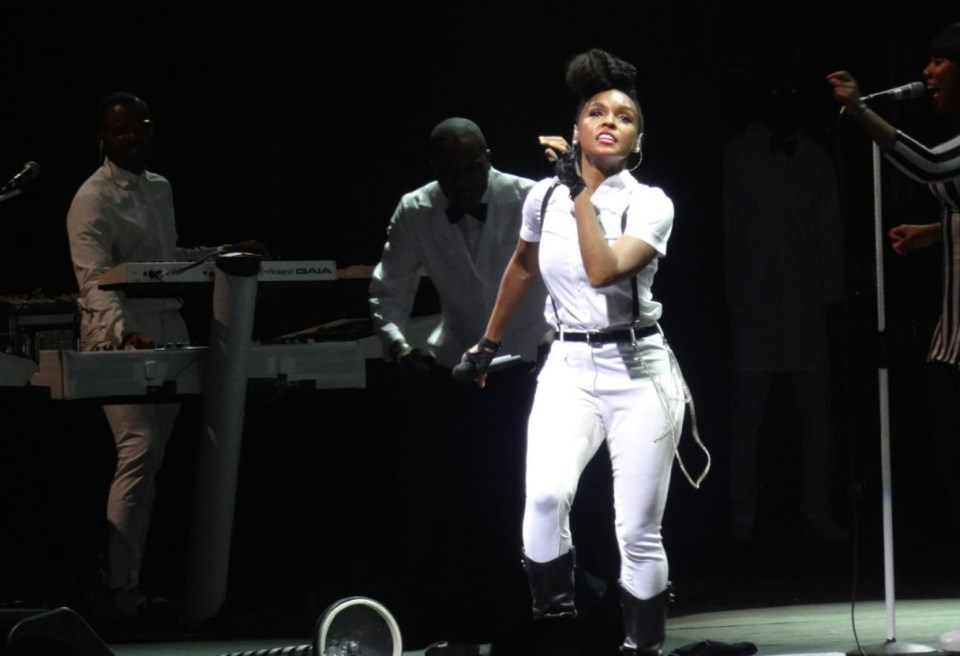 "I think her style is iconic. She has a style that transcends between different sectors, races, ethnicities," he said. "She can wear masculine attire and still be very feminine and still hold her own."
Beyond her fashion sense and classic get up, Janelle's music tends to stay positive, upbeat and penetrates the soul of humanity with socially conscious messages.
"Janelle Monae is an amazing talent for me. Everything about her is just great. I can see her reflected in all of us, especially women," said Victoria Plummer, a Brooklyn resident. "She reminds me to stay humble, be positive, work toward what you need to work towards. You could be grinding today, but keep focused on your goal."