Despite the cold and chance of rain, Tompkins Square Park came alive Friday evening with the infectious sounds of punk rock.
A crowd of around 150 gathered in the park, made up of both faithful fans and curious passersby, for a free concert, open to all ages, which began around 2:00pm and continued until shortly after dark.
Many stood around to take it all in, while a small but mighty mosh pit formed during the more exciting parts of the show.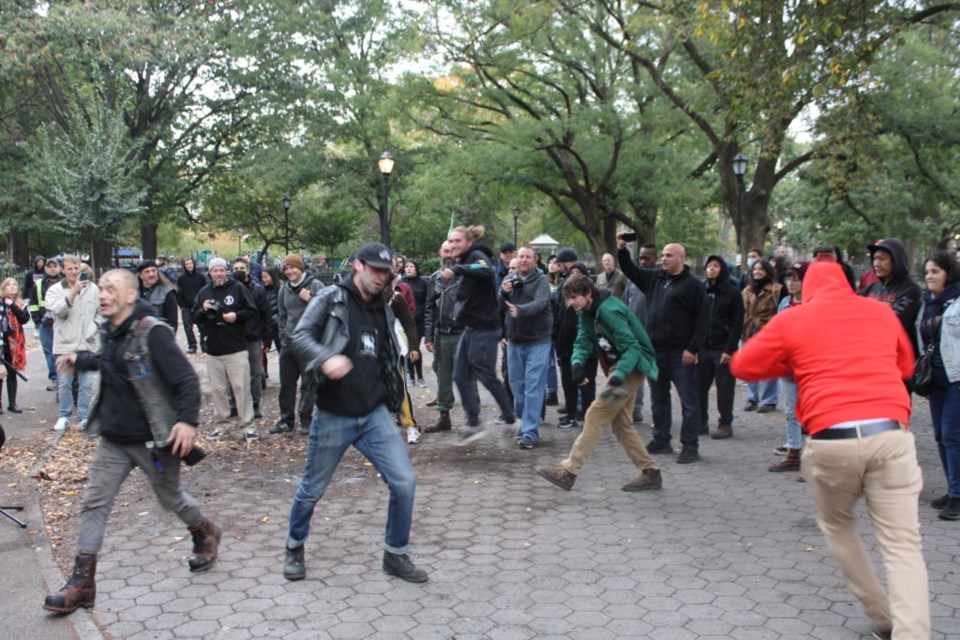 The event featured sets by local New York punk bands including Kartel, Inspector 7, Recreational Outrage and Diamond Dogz.
But perhaps the most dynamic set of the evening came from Brooklyn-based band Rebelmatic, an all-Black punk band that fuses the traditionally white genre with anything from funk to merengue.
Rebelmatic, which first formed in 2009, consists of lead vocalist/lyricist Creature, bassist Karnage, guitarist Alkatraz and drummer Ramsey Jones.
"If James Brown was in a mosh pit, it probably would sound like us," Creature, who releases solo rap music under the name Creaturenomics, told BK Reader.
James Brown in a Mosh Pit has become a tagline for the band, and it's easy to see why.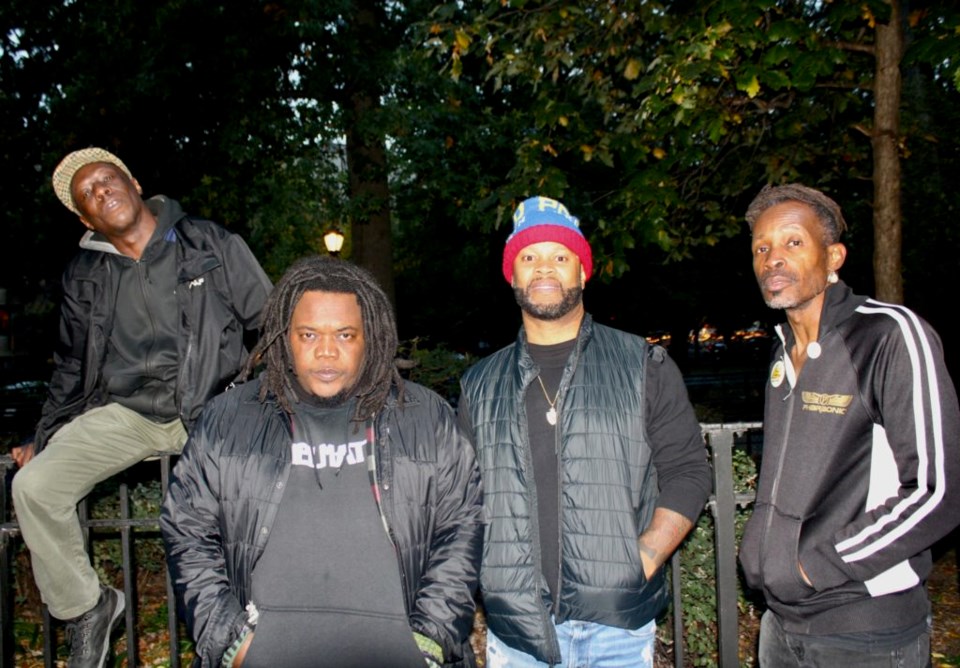 Rebelmatic carries both the frenetic energy of a performer like Brown, and the socially conscious messaging Brown was known for.
"Don't Shoot" a track from the band's 2017 EP "Eat the Monster," which features the hook "Please Don't Shoot, I'm not a criminal," clearly nods to the ongoing crisis of racially motivated police violence. The track received what was perhaps the most engaging response from the crowd Friday evening.
"We don't negate our blackness," said Creature, who explained that Black punk bands often feel they have to de-center their Black identity to succeed in punk music.
"We are very proud of who we are, and we bring all those experiences into our music."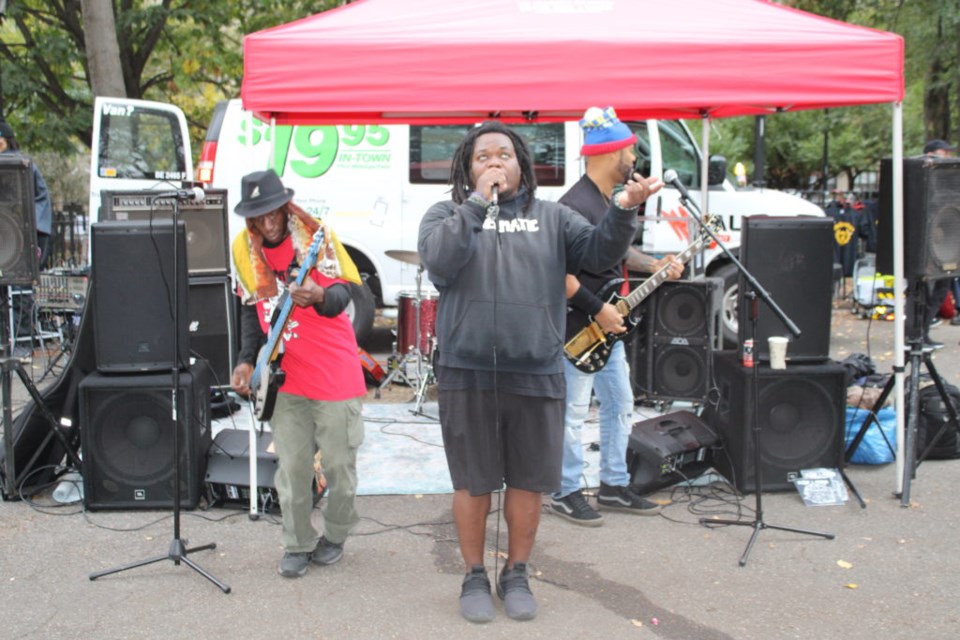 The result is a seamless fusion of genres including punk, hip hop, ska, reggae, funk, soul and more. "We just create what we want," Alkatraz said. "It just keeps evolving."
Rebelmatic released its fifth album "Ghost in the Shadows" in early 2020, just before the pandemic hit. The band is now getting ready to release its yet untitled sixth studio album.
"The thing with us is you gotta see us live," said Alkatraz, who says the band now plays around two shows a week, many of them free and outdoors.
During the pandemic the band began hosting a weekly pop-up show outdoors at an undisclosed (DM them on Instagram for the location) location in Bushwick.
Essential to Rebelmatic's longevity is its connection with its fans and the larger community of passionate punk rock enthusiasts. The band says some of its fans show up for all of its shows, creating a base of support for the members and co-headliners alike.
"This is a beautiful community, the punk community," said Ramsey Jones, who happens to be a brother of the late Brooklyn rapper Ol' Dirty Bastard.
"It's wonderful, everybody comes together, and they, you know, they're all united."
Rebelmatic will be holdings its last pop-up show on Nov. 14 in Bushwick at 2:00pm. DM the band on Instagram for the location.