There aren't too many Americans alive today who can remember a world without The Harlem Globetrotters-- they've been around for nearly 100 years!
Founded in 1926 by Abe Saperstein, the Globetrotters proved that African-Americans could excel on a professional level and entertain in sports at a time when Black people were not allowed to play in the national league.
Seen initially and primarily as pure entertainment, the Globetrotters in 1940 won their first World Basketball Championship, defeating the Chicago Bruins. And in 1948 and 1949, the Globetrotters stunned the world by twice defeating the World Champion Minneapolis Lakers of the NBA.
The Globetrotters were socially influential and quickly became recognized as the world's best basketball team, breaking down color barriers in basketball, while showing they had the wit, talent and fortitude to be champions on any court.
They were the first to introduce and then popularize the slam dunk, the fast break, the forward and point guard positions, and the figure-eight weave. In 2010, the Globetrotters also introduced the first-ever 4-point shot, a shot located 30 feet from the basket – almost 7 feet beyond the NBA's three-point arc.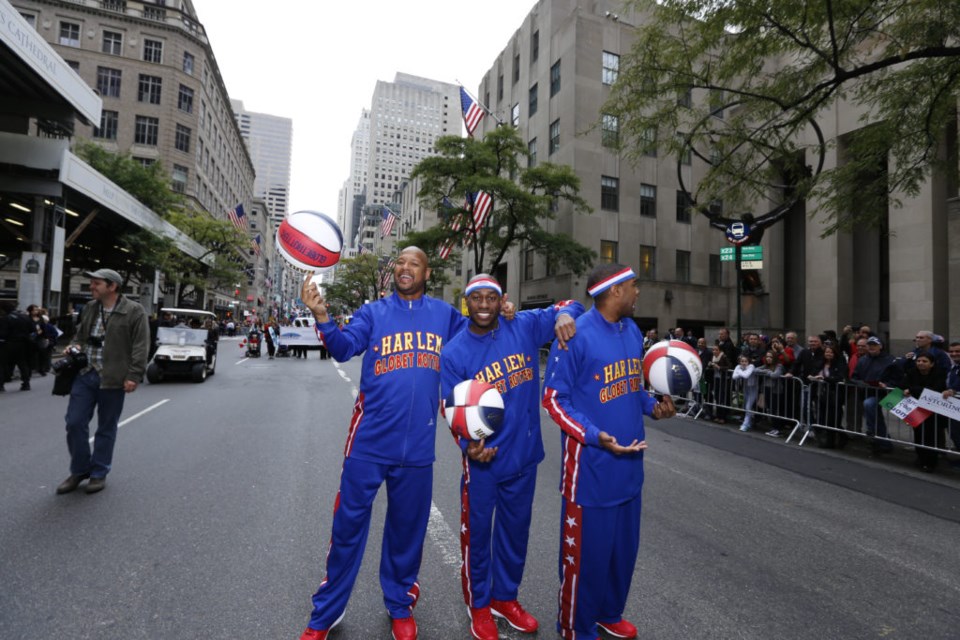 Today, nearly 100 years later, the Harlem Globetrotters are a co-ed team of basketball stars playing at the highest level ever. They are worldwide icons, synonymous with family entertainment showcasing an array of basketball skills rarely seen on a professional court.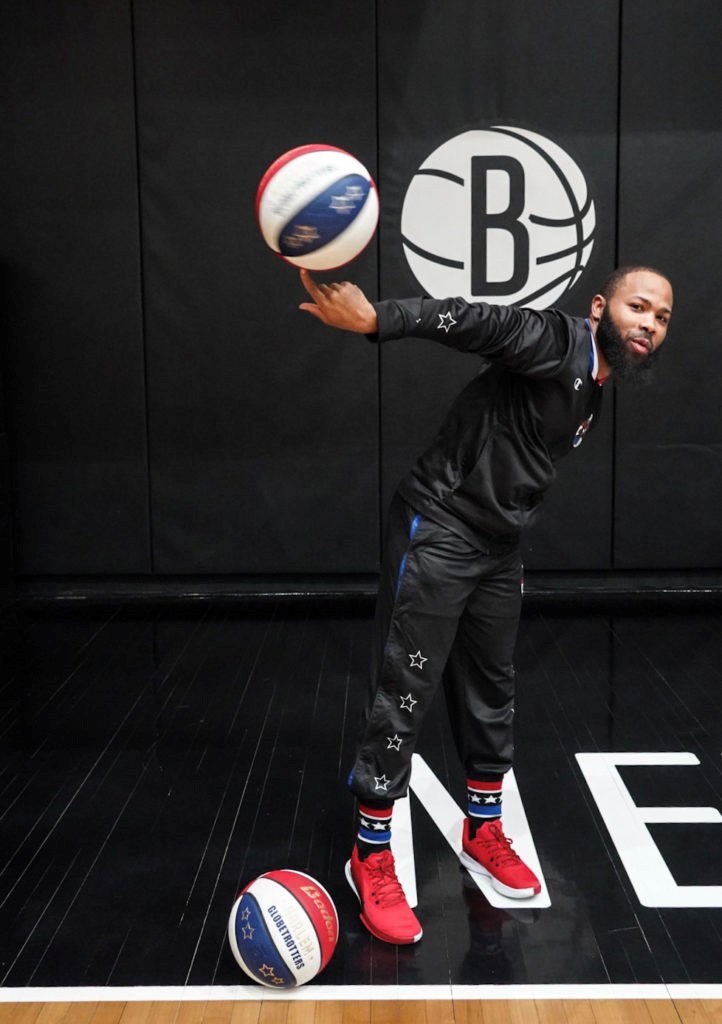 And on February 20, during Black History Month, the team will be at Barclays Center, making a Brooklyn stop on its Spread Game World Tour. The tour, which kicked off in December of 2021, has had a few stop and starts, cancelations and postponements due to the pandemic. But they're back, fired up and ready to play.
If you've never seen the Globetrotters in person, this is your chance to shake off your pandemic blues and take part in this unique experience:
Ball spinning that defies gravity, innovative dunks and new on-court characters guaranteed to energize the action and bring the laughs.
Get ready for full-court fun for the whole family! And if you're seated near the court, you and your family may even get pulled into the action!
Check out this exclusive BK Reader interview with Globetrotter Darnell "Speedy" Artis, who gives us a little insight and preview of what to expect as the team makes a "quarantine comeback" stop in Brooklyn, as a part of its world tour!
For tickets to the show at Barclays Center, go here.