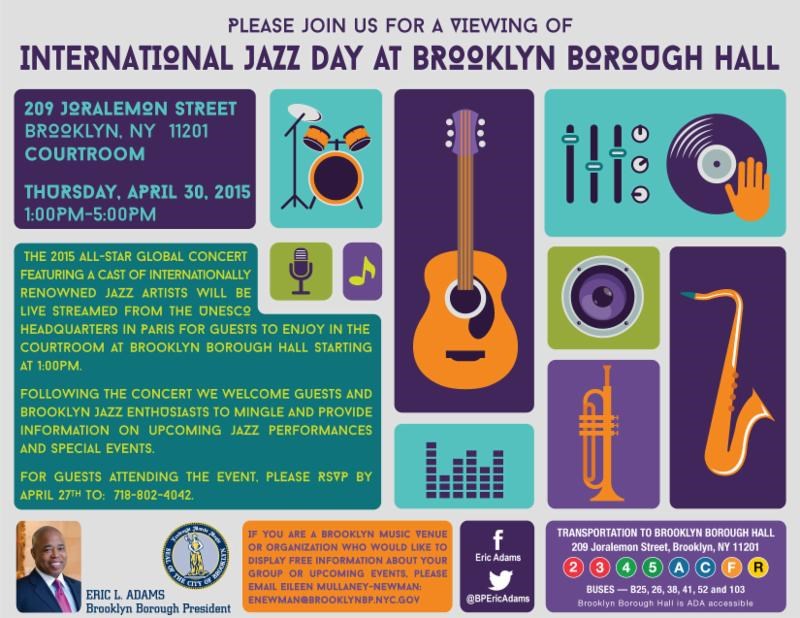 Brooklyn Borough Hall is the place to be to celebrate culture!
Please join Brooklyn Borough President Eric L. Adams on Thursday, April 30 from 1:00 PM to 5:00 PM, at 209 Joralemon Street for a celebration of International Jazz Day.
Watch the 2015 All-Star Global Concert featuring a cast of internationally renowned jazz artists streamed live from UNESCO headquarters in Paris.
Then, following the concert, mingle with Brooklyn jazz enthusiasts and get information on upcoming jazz performances and special events.
Please call 718-802-4042 for more information and to RSVP by April 27th.