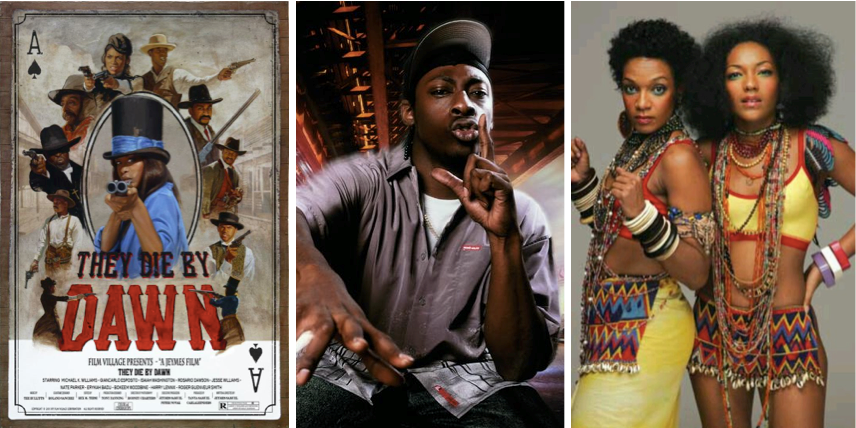 On Sunday, June 21, ImageNation will kick off its 13th Annual Outdoors Festival, with a total of 8 films in 6 different New York City parks in Brooklyn, Manhattan, Queens and the Bronx.
Beginning in June and continuing through August 22, 2015, ImageNation is New York's only summer long festival exclusively dedicated to films and music from throughout the global African diaspora.
Festival highlights include a screening of Jeymes Samuel's They Die By Dawn a Black western starring Erykah Badu, Michael K. Williams, Rosario Dawson and many others; the screenplay of Chimamanda Ngozi Adichie's Half of a Yellow Sun preceded by a performance from Les Nubians; a showing of Nas's Illmatic at Queensbridge with music by Pete Rock and a tribute to James Brown featuring the documentary Mr. Dynamite: The Rise of James Brown.
The I AM IMAGENATION festival will kick off with The Die By Dawn on Sunday, June 21, at Von King Park with musical performances by DJ Spinna and The Bullitts. The festival will conclude on Sunday, August 22nd with Finding Fela at St. Nicholas Park in Harlem with music by 103.9 FM.
Festival Schedule:
June 21st
Film: They Die by Dawn w/ Q&A with director Jeymes Samuel; Music: DJ Spinna, The Bullitts
Von King Park, Brooklyn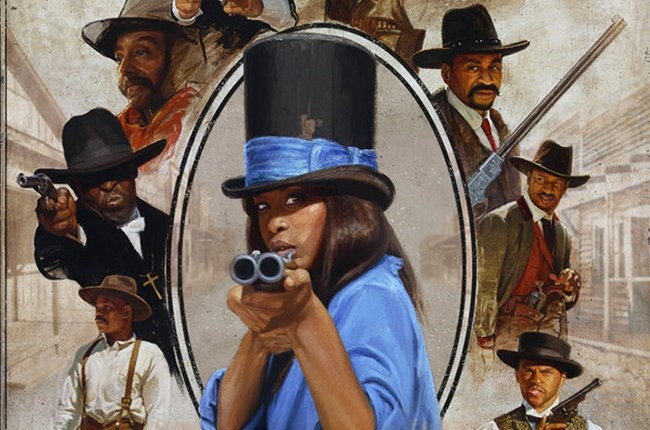 July 6th
Film: Half of A Yellow Sun; Music: Les Nubians
Marcus Garvey Park, Harlem
July 12th
Film: Celia: The Queen; Music: Gerardo Contino Y Los Habaneros, w/ DJ Asho
St. Mary's Park, Bronx, NY
July 19th
Film: Time Is Illmatic; Music: Pete Rock,
Queensbridge
August 2nd
4th Annual Soul Train Tribute-- Make it Funky!: A Soul Train Dance Party & Tribute to James Brown
Film: Mr. Dynamite: The Rise of James Brown; Music: spun by DJ Esxence, plus a live musical tribute led by Musical Director Chris Rob (former music director for John Legend) along with Lorenda Robinson (of Brown Baby Girl), Sabrina Clery (of Red Sahara), Qua Lamar,former lead singer of NJ5ive (from MTV's Top Pop Group), extraordinary vocalist Nicholas Ryan Gant, and Charisa The Violin Diva.
In association w/ Injoy Enterprises and the Reel Harlem Film Festival Marcus Garvey Park, Harlem
August 9th
Film: Our Latin Thing; Music: Felix Hernandez Rhythm Revue
August 15th
The Harder They Come; Music: 103.9 FM
*Harlem Week, St. Nicholas Park
August 22nd
Film: Finding Fela; Music: 103.9 FM
*Harlem Week, St. Nicholas Park
All films are free and open to the public. Performances begin at 7:00pm and films start at 8:00pm or sundown. For detailed film descriptions and director profiles please visit www.imagenation.us.