The DIY music scene is back with a vengeance in Bushwick, and its latest iteration creatively uses streets, backyards, parks and rooftops to avoid needing venues â€" many of which no longer exist â€" and which keep audiences safe during the pandemic.
The DIY scene, which refers to the experimental, lively music performances and parties that take place in unconventional and sometimes unauthorized locations, has its punky origins in Manhattan's Lower East Side.
But, when LES gentrified, partygoers were pushed across the river to Williamsburg. Then when the same happened in Williamsburg, the scene came to Bushwick, the now unofficial hub for DIY music.
DIY stands for 'Do It Yourself,' the rallying cry behind the anti-establishment music and performance movement. And although much remains the same about the scene, the latest ZIP code of the subculture does represent an evolution in its ethos, says Jeanette D. Moses, DIY scene veteran and photographer.
"Since the scene arrived in Bushwick, there's sort of been a big push of like, 'we want to see more women, we want to see more people of color, we want more queer people, we want spaces where everybody feels welcome,'" Moses said.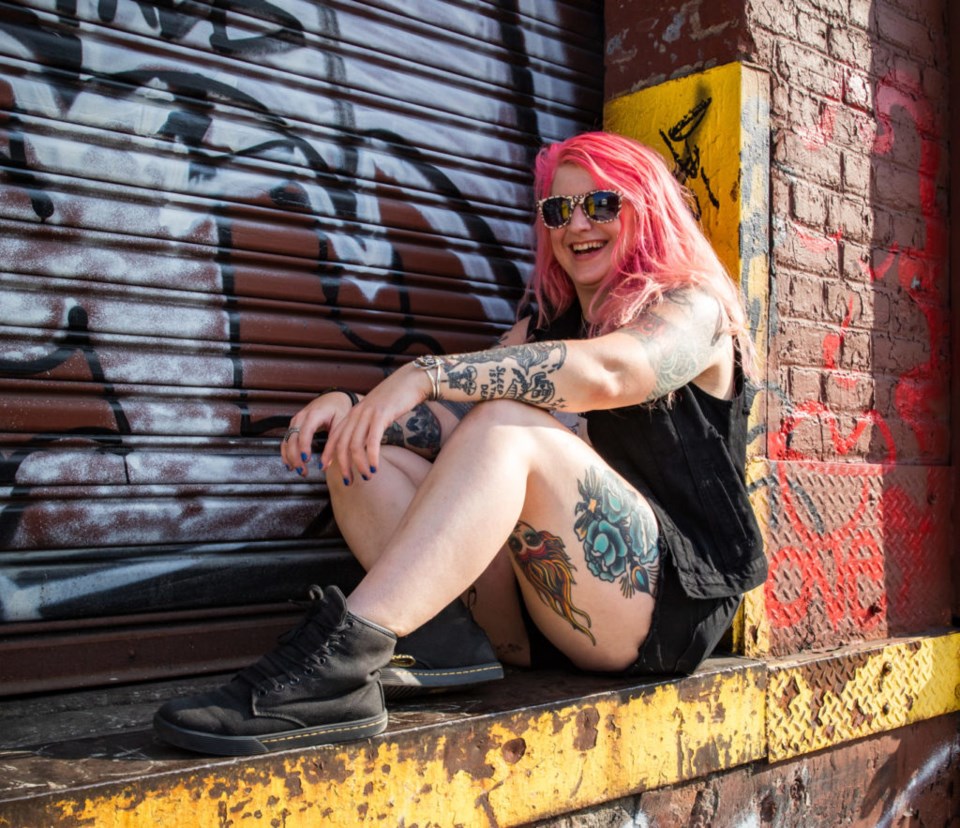 Moses, who's documented the DIY scene since she moved to Ridgewood in 2012, released a documentary last month on the evolution of the subculture in New York City, as part of a collaboration with the punk cult footwear brand, Dr. Martens.
"Even in like 2013, 2014, many of the bands that I was going to see, many of the bands that I loved, just were a lot of white men. That was punk scene. That was often who's singing, who's performing and who gets a platform," Moses said.
"Growing up, I didn't see a lot of women in bands. But moving to Brooklyn, being a part of this scene, seeing women play music, at a certain point, you're like, wait, if they can do it, it is no longer an unobtainable thing."
Moses is now in her own punk group called Frida Kill, where she plays guitar.
Oliver Ackermann, who headlines a DIY band called A Place to Bury Strangers, adds that the scene has a unique DNA. "I've seen people put on DIY shows where they'll like fold origami on stage or hand out cooked breakfast to the crowd or something, that only happens in DIY venues."
Ackermann said the quick venue turnover was also part of the DIY DNA due to the unauthorized nature of the event spaces. But, he added, it seemed to have found a steady new home in Bushwick.
"There have been a lot of outdoor shows, and I hear about events being thrown in people's basements, on the streets, rooftops and like backyard situations in Bushwick and parts of Ridgewood," Ackermann said.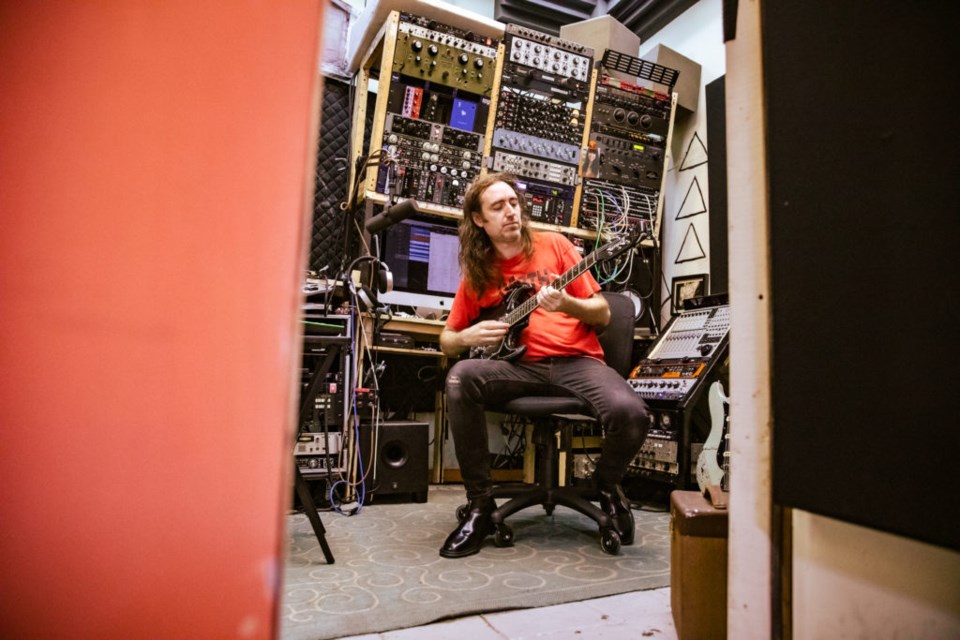 "I suspect in the next year, we'll sort of see the return of like, it sounds weird to say this, but traditional DIY spaces."
The traditional DIY spaces Ackermann is talking about included Death by Audio, Shea Stadium and Silent Barn, which were created by people from the DIY scene, but had proper addresses and, legally or not, regularly hosted concerts.
All closed due to lack of resources and bureaucratic difficulty. The places that remain could have the same fate, and suffer from the added complexity the coronavirus pandemic imposes on nightlife businesses.
The ones that have survived so far in Bushwick include Wet Spot, which was created this year as a backyard and rooftop venue off of the DeKalb L stop; backyard space Putnam Palace; and Rubulad, which is a delirious wonderland tucked away in an unmarked warehouse. The list also includes the Backyard Show, a monthly DIY comedy show in Bushwick.
Streets are always an option, too, Moses says. She shot footage of DIY band Rebelmatic hosting a concert complete with a mosh pit on Meserole Avenue as part of her documentary.
Ackermann, who's lived in Bushwick since 2002, added that the scene is likely to stay in Bushwick for a while longer, due to the quiet streets full of warehouses, where no one is around at night to be bothered by the noise.
"It's a super industrial neighborhood, and even as they're trying to gentrify all the neighborhoods around it, it's gonna take a while because it's just warehouses in some parts," Ackermann said.
"There are these huge trucks that drive through there all the time. Who wants to have a condo right next to that, you know?"