After Governor Cuomo recently greenlighted marijuana legalization in New York, Brooklynites can get an intimate look at what cannabis culture has to offer at the 5th Annual New York City Cannabis Film Festival which will take place on Sunday, January 13, at Bushwick's House of Yes.
The festival, produced by High NY, a cannabis legalization group, celebrates the entertaining, educational and highly creative aspect of cannabis culture in film. Aside from showcasing the works of independent filmmakers, the festival also provides a venue for cannabis positive businesses to connect and network.
"The festival aims to reverse the stigmas that have been perpetuated against cannabis for decades -- largely through media -- and provide a safe space for filmmakers and enthusiasts to celebrate cannabis positive art," said High NY and NYCCFF founder Michael Zaytsev.
The program includes short films, feature films and a web series covering various genres including comedy, drama, romance, horror, documentary and "hybrids" which portray marijuana users and their life with cannabis.
A few of this year's noteworthy films include "The Secret History," which explores the connection between the LGBTQ rights advocates and the movement to legalize medical marijuana; the experimental short "City of Dreams" which pays tribute to the beauty of NYC; and the Madrid International Film Festival-winning stoner comedy "Occupied Heart."
Among this year's selections are also two Brooklyn submissions: the short film "Bodega," which explores the role of bodegas in NYC communities and how they are affected by gentrification, and the feature film "One Bedroom," which tells the story of an African American 30-something couple who are spending their final afternoon together in a gentrifying Brooklyn neighborhood.
The films will be presented in four separate screenings, from 12:00pm to 9:00pm. Each screening will be followed by a brief audience Q&A with producers, filmmakers and actors.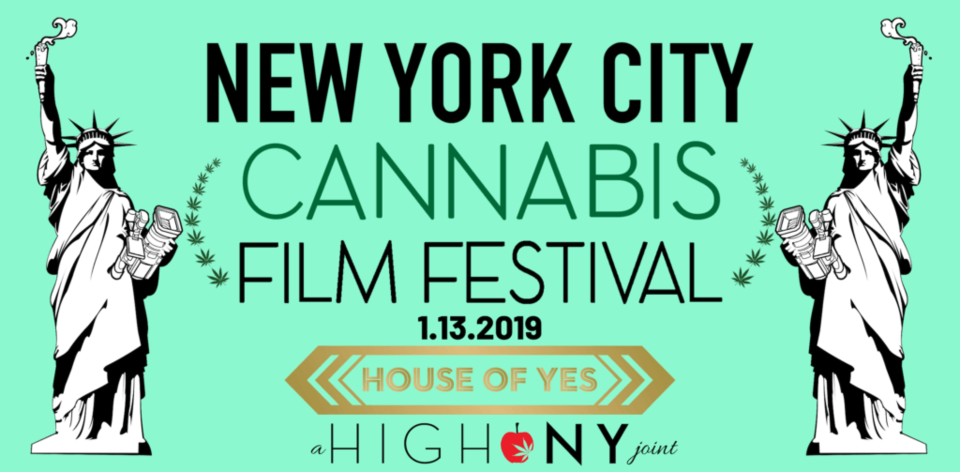 Tickets cost $30 per screening and include complimentary popcorn and munchies provided by local eateries. For more details and to purchase tickets, go here.
The 5th Annual New York City Cannabis Film Festival
When: Saturday, January 13, at 12:00pm | 3:00pm | 6:00pm | 9:00pm
Where: House of Yes, 2 Wyckoff Avenue, Brooklyn 11237
How much: $30, get tickets here.