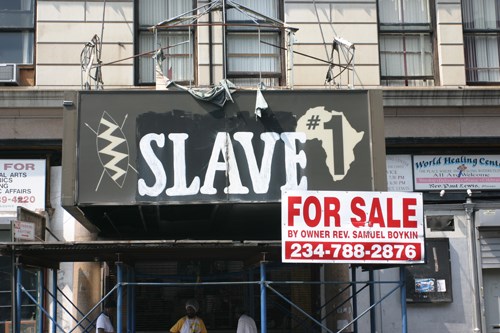 Over the past two years, New Brooklyn Theater has waged a quixotic struggle to restore the long-abandoned and historic Slave Theater, located at 1215 Fulton Street, to its former status as a viable vibrant cultural meeting place.
However, in this battle, they have faced a number of setbacks. They've also found themselves in the middle of a familiar tale-- one that pits the company between the ever-present force of gentrification and the desire to preserve an integral part of Bed-Stuy's cultural heritage.
Founded in 1913, the majestic theater structure at 1215 Fulton was initially known as The Regent and gained a reputation as one of the first theaters in New York to regularly show African-American directed movies.
In 1984, it was purchased by Judge John Phillips who transformed it into the Slave Theater. In the late 80s and early 90s, it gained a reputation as a hotspot for political activism with the Reverend Al Sharpton's Action Network hosting frequent rallies.
The theater shut its doors in 1998. While Judge Phillips maintained the deed to the property, he sadly lost control of his estate when in 2001 then district attorney Charles Hynes had Phillips declared the judge legally incompetent after an investigation.
Many considered the investigation to have been politically charged, as Judge Phillips was at the time mounting a challenge to Hynes in the DA's race. In 2008 when Phillips died, the deed to his estate passed to his nephew the Reverend Samuel Boykin of Ohio.
However, in 2011, Bank of New York put the property on the auction block, because Boykin was deeply in debt, and several liens had been placed on the theater.
In 2012, New Brooklyn Theater was founded by Jonathan Solari and Sarah Wolff with the goal of restoring the theatre at 1215 Fulton. NBT, a non-profit, launched a Kickstarter campaign, a fundraiser to buy the building at an auction, which was scheduled for November 5, 2012.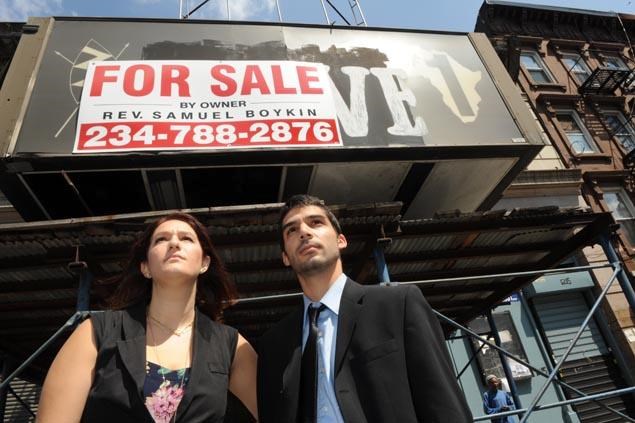 Then without warning, the auction date was canceled. When representatives of NBT got in touch with the Bank of New York, the bank revealed that an agreement had already been reached with Fulton-Halsey Development Corporation, which planned to build luxury condos on the site.
Sure enough, Fulton-Halsey purchased the deed to 1215 Halsey in February 2013. However, according to NBT Chairman Jeff Strabone, NBT and Fulton-Halsey have been in negotiations and Fulton-Halsey has indicated that they will allow a theater to open.
"We continue to talk to them about the future of the site. They have always said that their intention was always to keep the theater there," said Strabone "that we would operate the theatre. They would probably build apartments above the theatre."
Unfortunately, the lack of control over the theater has complicated matters. As would be expected of a theater, which has been abandoned for sixteen years, the theater suffers from numerous structural instabilities. Although NBT has an engineer Jennifer Pazdon who volunteers her time on their Board of Directors, they are unable to obtain an engineer's report, which would allow them to determine the necessary renovations.
In spite of these challenges, NBT has worked hard to remain present and active in the community.
Most recently, NBT held three weekends of free performances of "The Death of Bessie Smith," at Interfaith Hospital in Bed-Stuy, to raise awareness about the healthcare crisis in Brooklyn, including a recent wave of hospital closings.
Strabone says New Brooklyn Theater plans to remain focused on its ultimate goal:
"Our goal is to bring a 21st-Century performing arts center to 1215 Fulton Street," Strabone said. "That's what we're about."