The faces of local hip hop legends Biggie, Sean Price and Pop Smoke are watching over East New York thanks to a new mural on Atlantic Avenue.
The mural, done by artist Will Power and fellow legendary street and graffiti artists Albertus Joseph and Ree Vilomar, takes up a wall space between Snediker Ave and Hinsdale St and is all about celebrating Brooklyn and the legends its birthed.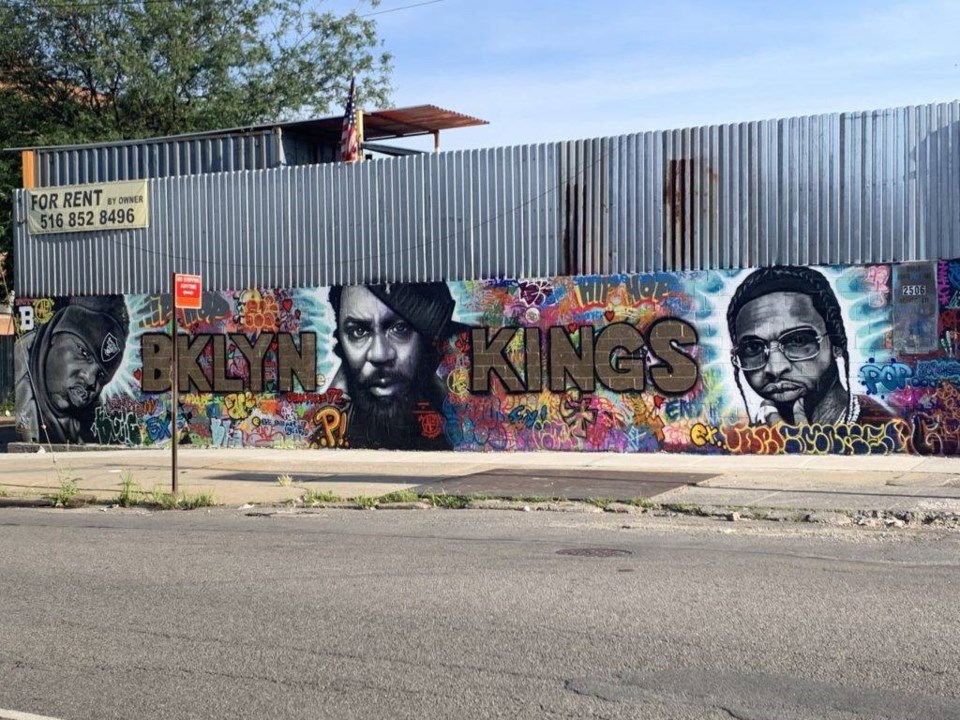 Power said with everything going in the world, he wanted to transform the wall into something that made people feel good.
"I was asking myself should I paint Black Lives Matter or FTP and I was like, nah let's do something that will make people feel good, hip hop always made me feel good."
He said there were so many Brooklyn hip hop legends to choose from who had passed away, but he knew he had to start with Biggie. From there, Sean Price, member of hip hop collective Boot Camp Clik and half of duo Heltah Skeltah, and Pop Smoke were chosen to cover a broad spectrum of the genre, Power said.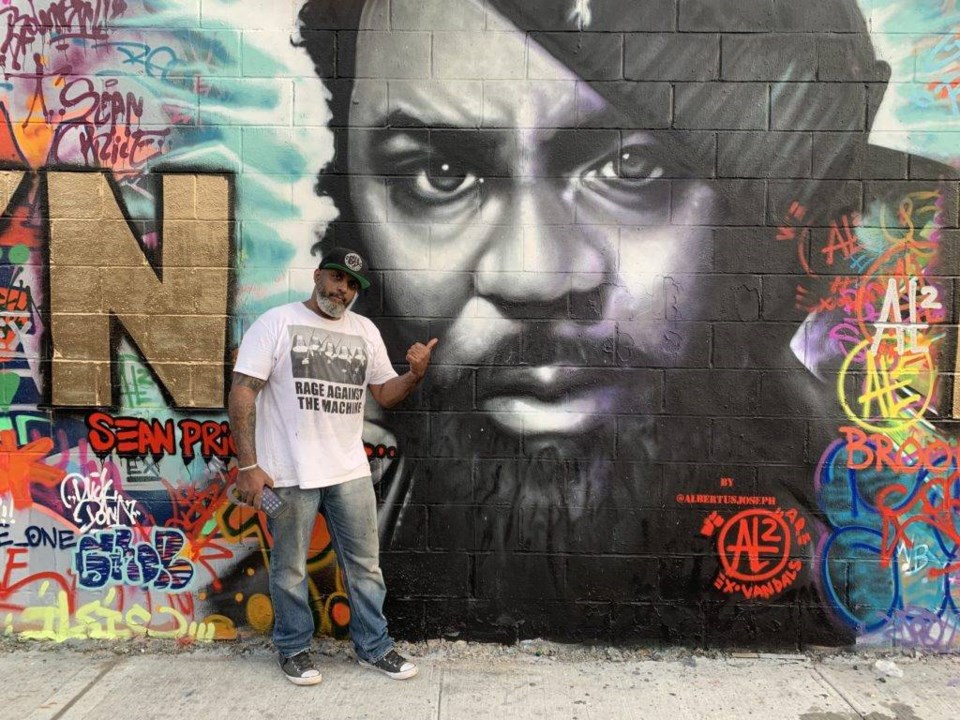 "Sean Price represents underground hip hop, a lot of people don't know who he is," Power said. "And then I picked Pop Smoke because that's the young king. He started Brooklyn drill music and that is popping it's the new stuff and that's putting New York on the map again."
Power, who likes all hip hop (much to the confusion of some of his older peers), said teenagers would walk past while he was working on the mural and their eyes lit up at the sight of Pop Smoke being brought to life on the wall.
Power's longtime art partner Albertus Joseph did the portrait of Sean Price, and the gold lettering spelling out Brooklyn Kings was done by 1970s graffiti pioneer Ree Vilomar.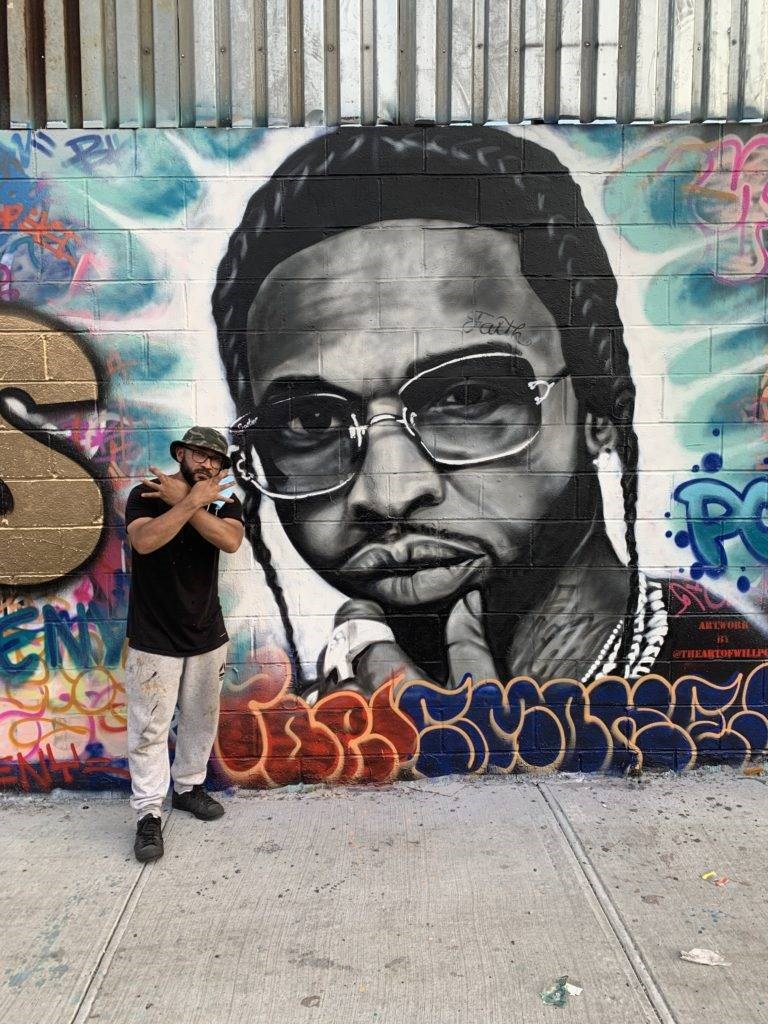 Power and Joseph work together on a project called Gritty City, where they use concepts from fine art, street art and graffiti to paint color grids behind tagged walls to transform them into works of art.
Power, who grew up doing graffiti in Jersey City in the 1980s, came back to art in 2011 after a hiatus raising his family. Although initially focused on canvas art, he wanted to do it all and ended up hanging out with a guys from the Brooklyn-based Ex Vandals crew, who were one of the first graffiti crews in the world.
Power and other members of the crew came across the wall in East New York and took it over in an attempt to brighten up the area. Power said at Christmas they drew a Santa Claus for the kids to give the street a bright, festive vibe.
"This guy stopped and talked to me he was almost in tears," Power said. "He said, 'Thank you for painting this,' I said, 'Anytime man,' he goes, 'I stay up the block in the shelter with my kids and I couldn't afford to take my kids to the mall to take a picture with Santa so I brought them here and we got a picture in front of that'."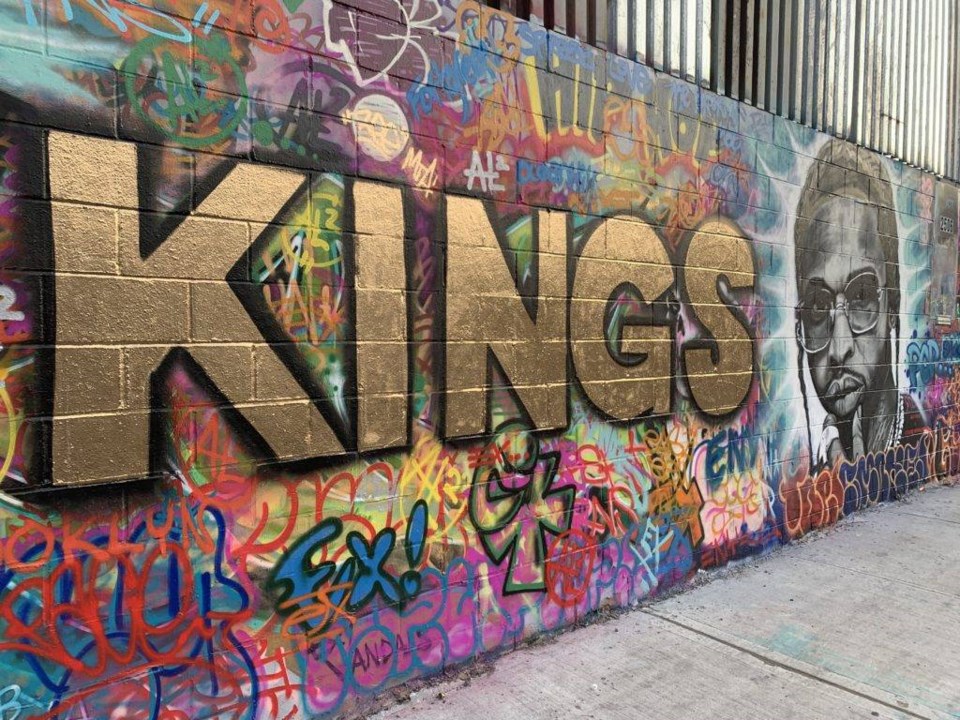 That was why they painted, Powers said, adding: "That's better than money, that's why we came back out here to paint this."
He said so far the best response he'd received was from two guys who came up to ask him where he bought his paint, because the mural had inspired them to try out street art and graffiti. That was what it was all about, he said, especially as none of the effort was paid.
"We do it for the love."