Happy New Year's Eve, Brooklyn!
Congratulations on making it through 2022 — a year that challenged all of us to grow and thrive in our borough despite astronomical rents, the rats and the ongoing, ever-changing pandemic.
A lot happened this year: Brooklyn events like the NYC Marathon and J'Ouvert were back in full force, ridership on the subway recovered from pandemic numbers and tourism returned to our streets. Tenants unionized, districts were redrawn, Eric Adams became the mayor of New York City and Antonio Reynoso replaced him as Brooklyn borough president.
While the world doesn't magically reset at midnight on Dec. 31, it is a chance to celebrate the year, with all its ups and downs, and turn over a new leaf the right way. Whether that means dancing until sunrise, or ending the night before your kids' bedtime, BK Reader has the scoop.
Read on for events on the evening of Saturday, Dec. 31, and daytime on Sunday, Jan. 1.

SATURDAY
WHAT: New Year's Eve Party 2023 in Brooklyn, featuring Riobamba, Danny NYC and Loko
WHEN: Dec. 31, 9:00pm-6:00am
WHERE: The Meadows Brooklyn, 17 Meadow St., Brooklyn, NY
PRICE: $55-$150
Celebrate NYE at an amazing East Williamsburg warehouse full of lights, with one of the best sound systems in the whole city. The lineup includes Riobamba, the selector behind the rowdy reggaeton and soca record label Apocalipsis, which won the Culture Clash last May.
There will be one hour of open bar from 9:00pm-10:00pm and a free midnight champagne toast for all. Other top local DJs Danny NYC and DJ Loko will spin into the night. There will be a heated outdoor space available for smoking and a comfort food menu. Ages 21 and up.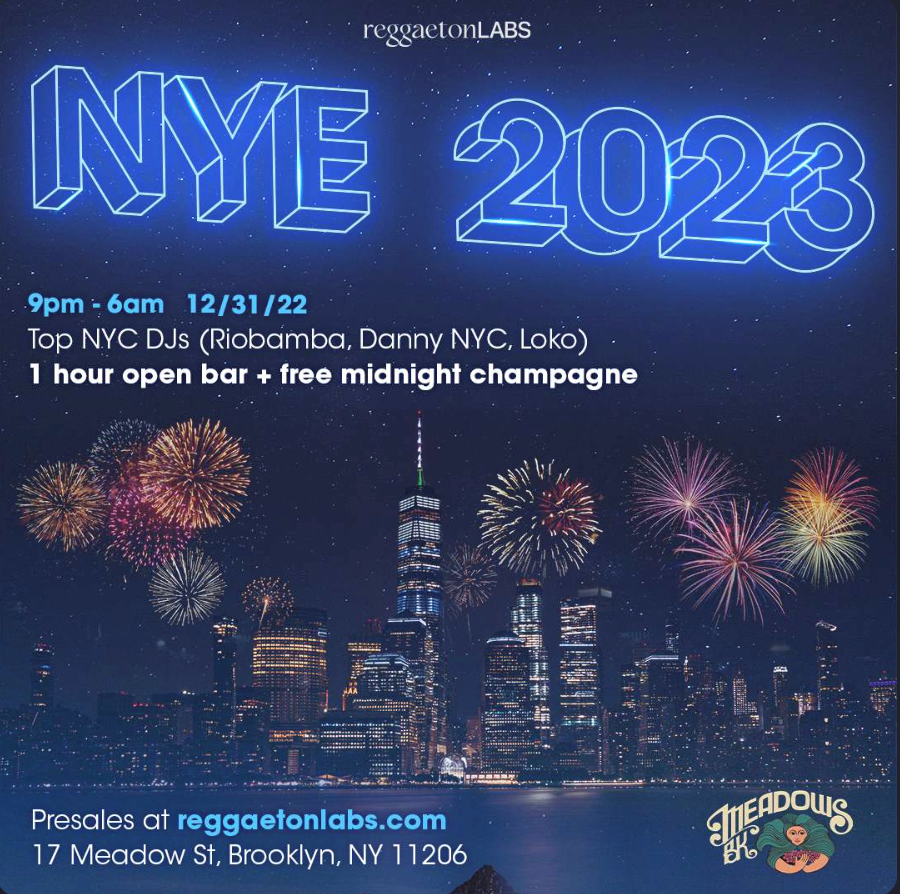 ---
WHAT: QTBIPOC New Year's Eve Bash
WHEN: Dec. 31, 11:00pm - 4:00am
WHERE: Putnams Pub and Cooker, 419 Myrtle Ave, Brooklyn, NY
PRICE: Starting at $49.66
You don't want to miss our iconic balloon drop and champagne toast at midnight at @putnamspub @bordellonyc . We are toasting to being unapologetically queer and not gaf what anybody thinks. We've got a crazy line up @djmondayblue @djlunarosa @djasauce5 @spinelli.nyc Tap in now! All tickets include Champagne toast at midnight. Must be present at midnight to redeem. LIMITED CAPACITY! Grab your tickets now! No specific dress code. Come fly!
---
WHAT: GARDEN OF COSMIC DELIGHTS
WHEN: Dec. 31, 9:00pm-2:00am
WHERE: Fandi Mata, 74 Bayard St., Brooklyn, NY
PRICE: $40-$200
This New Year's Eve, House of Yes will be joining Williamsburg Mediterranean restaurant Fandi Mata in creating an eclectic fusion of spectacle and escape in the heart of Williamsburg. Expect spectacle. Dress to express.
"Welcome to the Garden of Cosmic Delights," the invitation reads. "Journey through the universe with us as we serve your senses an eclectic fusion of feast and fantasy, ritual and celebration. Through a creative curation of food, performance art, live music and dance party perfection, we manifest magic as we enter the portal of intergalactic love and begin this New Year, together."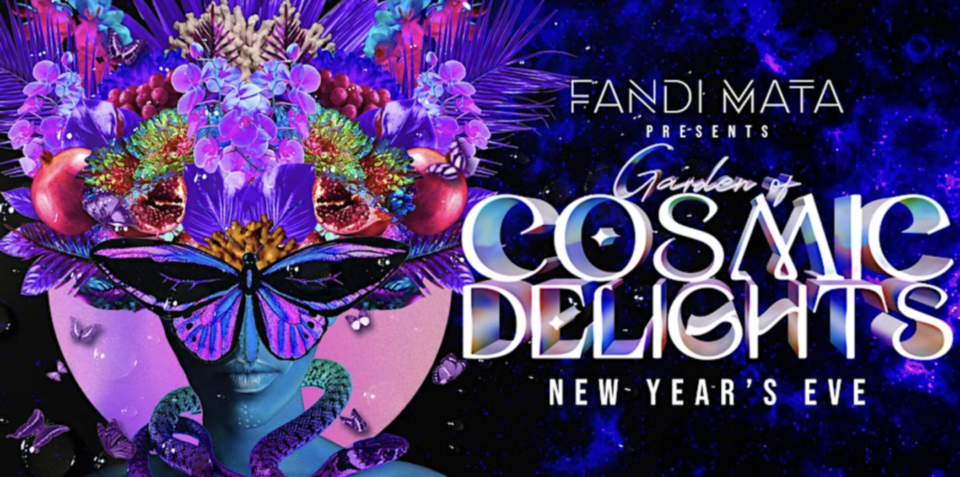 ---
WHAT: Celebrate the New Year EARLY at Dave and Buster's Arcade
WHEN: Dec. 31, 4:00pm-7:00pm
WHERE: Dave and Buster's, 625 Atlantic Ave., Brooklyn, NY
PRICE: $36.74
Join the indoor arcade Dave and Buster's for a kid-friendly NYE celebration including mouthwatering food, thrilling arcade games and fun for the whole family. With admission, guests have unlimited soda, coffee or tea, and a buffet with chicken bites, cheeseburger sliders, pretzel dogs, cinnamon sugar churros and more.
At 6:00pm, families will countdown to 'midnight' and watch a virtual ball drop with a special ginger ale toast. The event ends at 7:00pm, so no bedtime schedules are disrupted and you can start the new year with peace of mind. Kids under 2 years old get in free with an adult.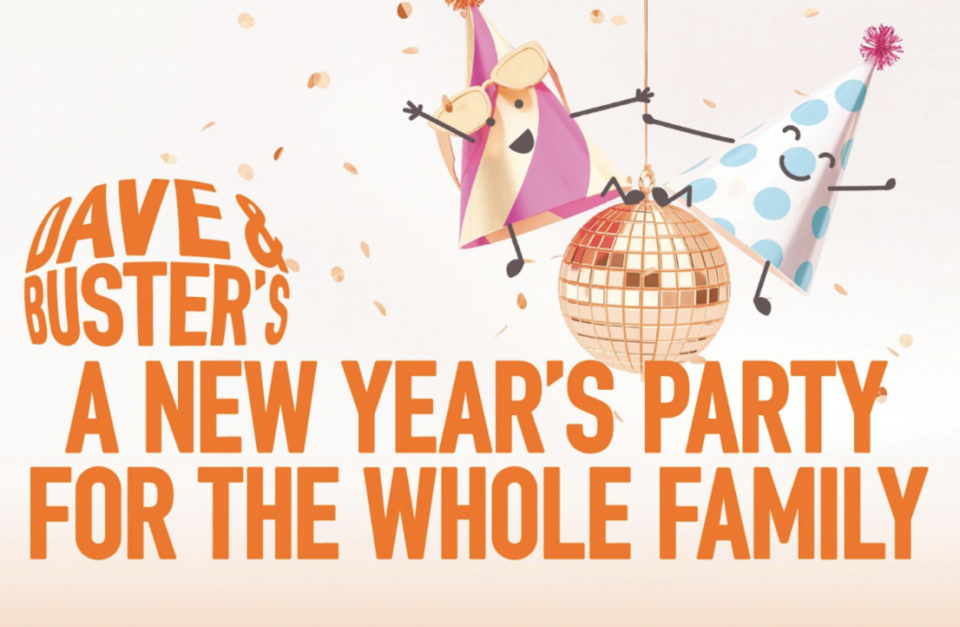 ---
WHAT: New Year's Eve Roller Skate Celebration 2023
WHEN: Dec. 31, 8:00pm-1:00am
WHERE: Skate and Dance Studio, 1219 Quentin Rd., Brooklyn, NY
PRICE: $28.38
Groove into the new year at the Skate and Dance Studio in Gravesend with DJ Freedom and Queen Martina. DJ Freedom will spin R and B, Nu-Disco, House Music and what he calls "Skate Breaks." That includes everything else: Bits and pieces of old school, funk, electro, classic dance, garage, disco and more into an exciting and refreshing mix.
The event is hosted at a one-flight walk-up. Because this is not a roller skating rink, all skates must have stoppers. There will be disco lights and fog machines, but no flashing lights, for anyone who might be photo-sensitive.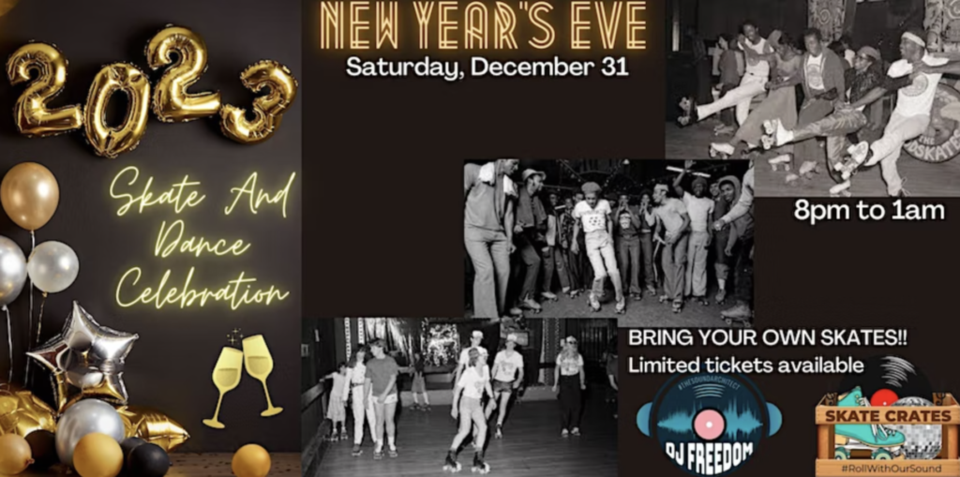 ---
WHAT: New Year's Eve Fireworks in Prospect Park
WHEN: Dec. 31, 11:00pm-12:30am
WHERE: Grand Army Plaza, Brooklyn, NY
PRICE: Free
Join Brooklyn Borough President Antonio Reynoso, NYC Parks and Prospect Park Alliance for Brooklyn's most spectacular New Year's Eve fireworks celebration at Grand Army Plaza in Prospect Park.
This year's display marks the triumphant return of a beloved, four-decade community tradition for the first time since 2020. Enjoy this free event from Grand Army Plaza at midnight on Dec. 31.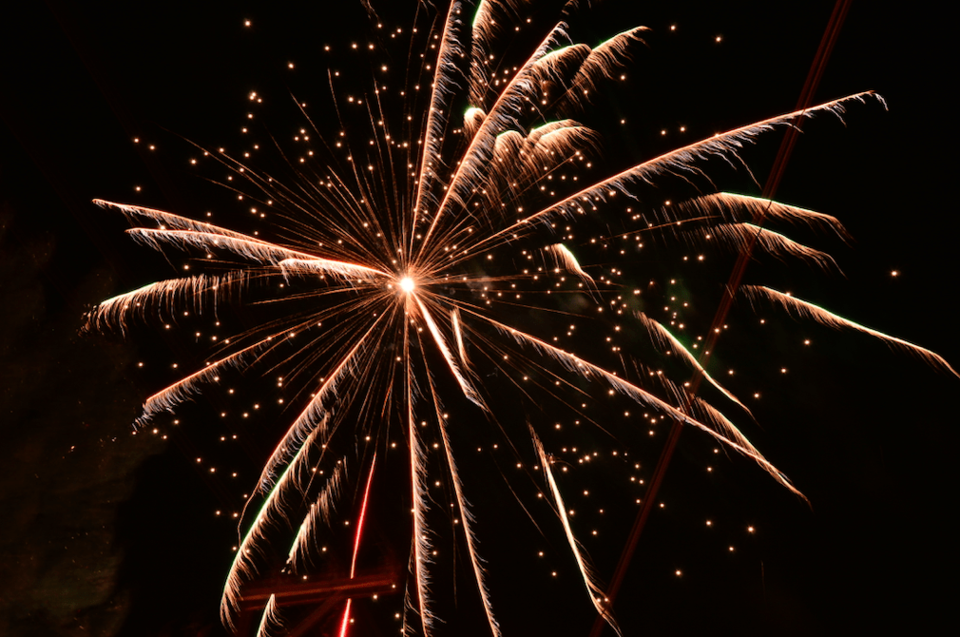 ---
WHAT: Follow The Call of the Disco Ball
WHEN: Dec 31, 9:00pm - 2:00am
WHERE: Ode to Babel, 772 Dean St, Brooklyn, NY
PRICE: $40
JOIN Ode to Babel and usher in the new year! DRESS CODE: DISCO CHIC!
---
WHAT: Bossa Nova Civic Club featuring DJs Umfang, JOSELO, Manu Miran and DUNESKA
WHEN: Dec. 31, 8:00pm-4:00am
WHERE: 1271 Myrtle Ave., Brooklyn, NY
PRICE: $20
Mainstay techno den Bossa Nova Civic Club is going hard for the new year with a night of face-melting, thumping tracks. The club will be glad to toast 2022 goodbye: Bossa Nova reopened this October after a fire that closed the club for most of 2022. This year's party will feature Brooklyn-based DJ Umfang, Duneska, and sets by Joselo and Manu Miran. Complimentary champagne will be toasted at midnight.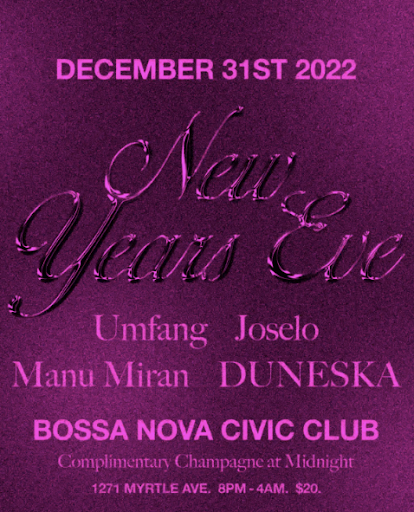 ---
WHAT: JNS Productions invites you to its New Year's Eve Celebration! Sounds by DJ Fritzo & Special Guests *Witches Brew Cocktail Special
WHEN: Saturday, December 31, 2022, 10:00pm - 2:00am
WHERE: That Bar, 47 5th Ave, Brooklyn NY 11217
PRICE: No Cover!
---
SUNDAY
WHAT: Kids' Art Festival at the Jewish Children's Museum
WHEN: Jan. 1, 10:00am-4:00pm
WHERE: Jewish Children's Museum, 792 Eastern Pkwy., Brooklyn, NY
PRICE: $15
Get crafty with your little artists at the Kids' Art Festival at the Jewish Children's Museum in Crown Heights. The event will feature an array of Jewish crafts, including making a pillow, creating a personalized painted canvas using letters of the Hebrew alphabet and helping the museum decorate a Jewish mural for all to see!
During the festival, kids are encouraged to check out the art and cultural exhibits the museum has to offer, for creative inspiration. The Kids' Art Festival will be open until Jan. 2. Advanced reservation is required, and people from all faith backgrounds are invited. Visit the museum's website for more information.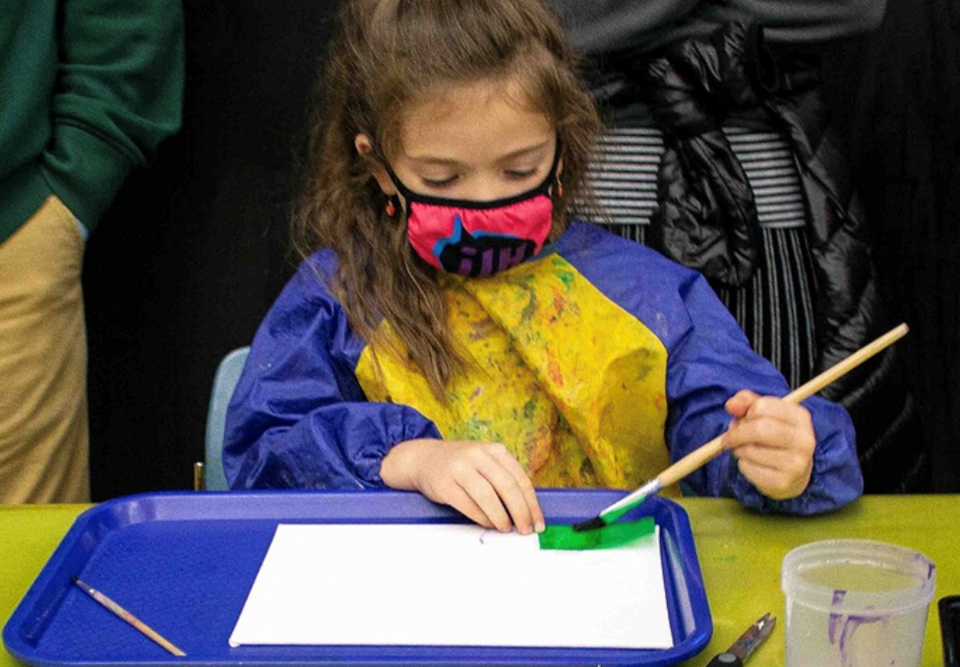 ---
WHAT: New Year's Day Super Hike with Urban Park Rangers
WHEN: Jan. 1, 12:00pm-2:00pm
WHERE: Prospect Park, Parkside and Ocean avenues, Brooklyn, NY
PRICE: Free
Join New York City's Urban Park Rangers for a substantial, super winter hike in Prospect Park. The hike guides will introduce you to the hidden gems of Prospect Park — special lookouts, unique species and more. Start the new year by exploring nature, discovering our city's urban forests and unplugging from the world to clear your head.
Dress warmly and put on your hiking shoes. Learn more on the Prospect Park website.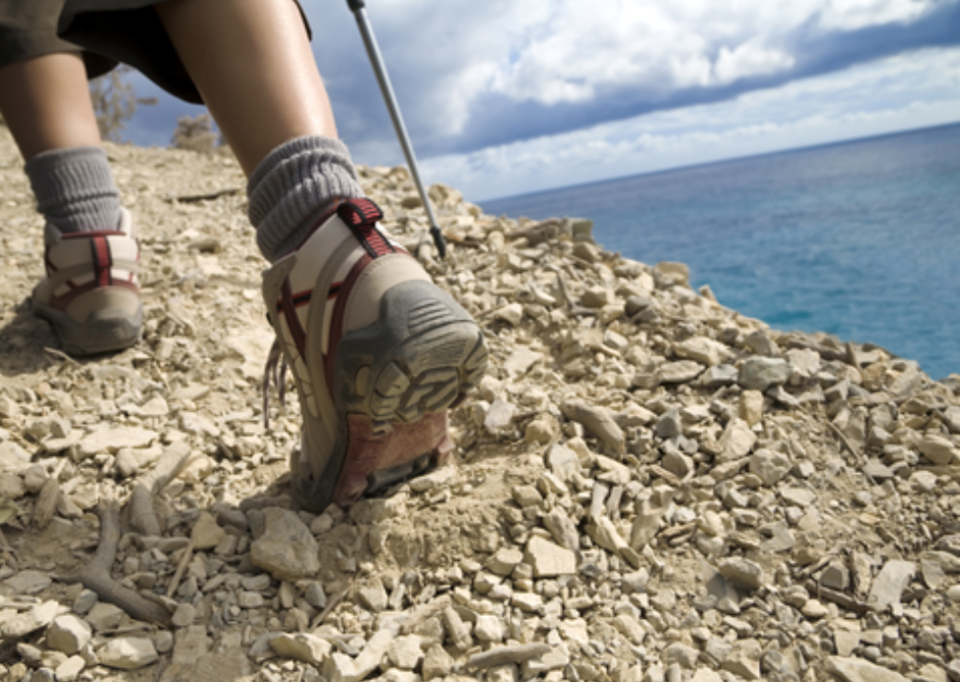 ---
WHAT: Haitian American Lawyers Association of NY host Free Soup Joumou Giveaway
WHEN: Jan. 1, 10:00am- while supplies last.
WHERE: Bon Bon Cafe, 1407 Flatbush Ave., Brooklyn, NY
PRICE: Free
The Haitian American Lawyers Association of New York is throwing a free event featuring Joumou in honor of Haiti's Independence Day, Jan. 1. Joumou is a warm, hearty, fragrant Haitian dish featuring squash, root veggies, beef and sometimes noodles. Come grab a bowl!
The Lawyers Association has partnered with the Haitian American United for Progress, Inc, and Anba Tonel to host two separate Soup Joumou giveaways for the community on Jan. 1. The other event is in Queens. The Soup Giveaway will occur during the Bon Bon Cafe's official opening. Also, opening at the location is Tonel to go, a Haitian Cuisine Take Away.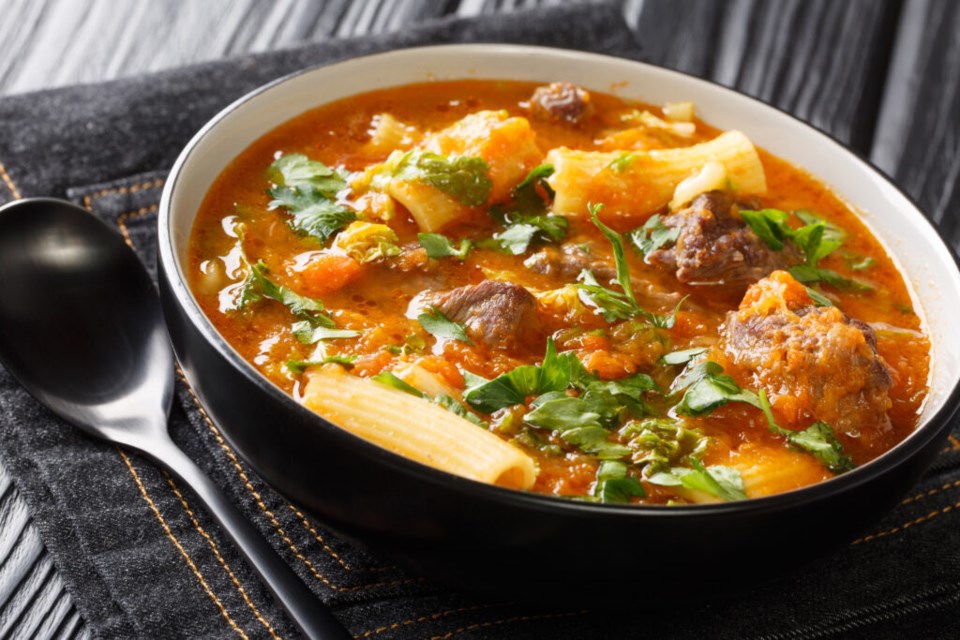 ---