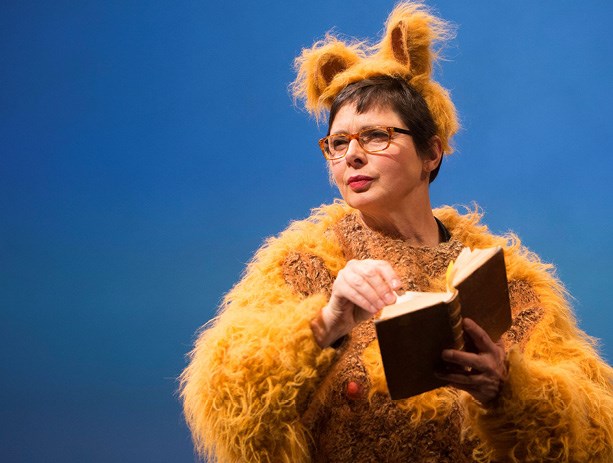 Art-house luminary Isabella Rossellini reveals the surprisingly kinky and confounding mating rituals of insects and marine life in this one-woman show, adapted from the celebrated Sundance Channel series of the same name.
With day-glo costumes and paper puppets, Rossellini channels a host of reproductive oddities based on a text by the influential French screenwriter Jean-Claude Carrière (The Mahabharata, 1987 Next Wave; The Tin Drum).
Part nature documentary, part DIY cartoon, Green Porno is a cheeky, delightful zoology lesson brought vividly to life by Rossellini's singular flair for storytelling.
Running Jan 16—Jan 25, 2014, BAM Fisher, Fishman Space; SUBSCRIPTION PRICE: $72—80; FULL PRICE TICKETS: $120. Go here to purchase tickets.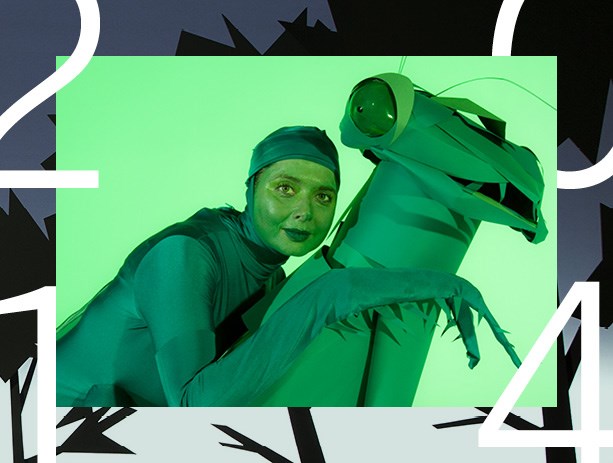 *Rush Tickets: A limited number of $30 rush tickets will be available for purchase starting 90 minutes before each performance, at the BAM Fisher box office (321 Ashland Pl). Limit two tickets per person. Rush tickets are only available for purchase in person.