Bring your Christmas spirit, your cameras and dress warm when the Fourth Annual Tree Lighting Ceremony presented by Fort Greene Park Conservancy and The Myrtle Avenue Brooklyn Partnership is returning this Sunday, December 9.
Beginning at 4:00 pm, local residents and their little ones can gather with their neighbors under a beautifully decorated pine tree while enjoying free hot chocolate provided by Castro's and cookies prepared by Brooklyn Sweet Spot and Peck's.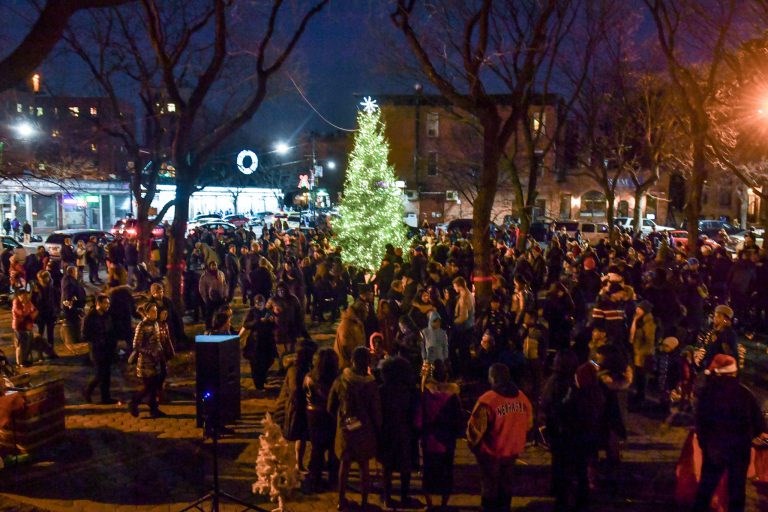 Musical holiday cheer will be spread by Manifest, an all male-choir performing inspirational jazz interpretations of holiday and Gospel classics. Of course, Santa Claus will also be in attendance to take photos with you and your loved ones.
The free family-friendly event will double as a community toy drive benefitting Fort Greene SNAP and the Whitman Resident Association - new and unwrapped toys will be greatly appreciated to share some holiday joy!
Tree Lighting Celebration in Fort Greene Park
WHEN: Sunday, December 3, 4:00pm ( The switch will flip and the lights will come on at 5:00mpm!)
WHERE: Fort Greene Park, corner of Myrtle Avenue and Washington Park