Clinton Hill's Myrtle Avenue Plaza will be bustling with lots of activity this summer!
The Myrtle Avenue Brooklyn Partnership just revealed its 2019 Myrtle Avenue Summer Series program that will kick off on Saturday, June 1 and run through August.
The 25,000-square-foot pedestrian plaza in Clinton Hill, located between Hall Street and Emerson Place on Myrtle Avenue, will be the hot-spot for free lunchtime concerts, sing-alongs for kids, dance nights and game days. The Partnership expanded the program from last year's inaugural series to include Saturday morning fitness classes, as well as game and arts sessions for children on weekend afternoons.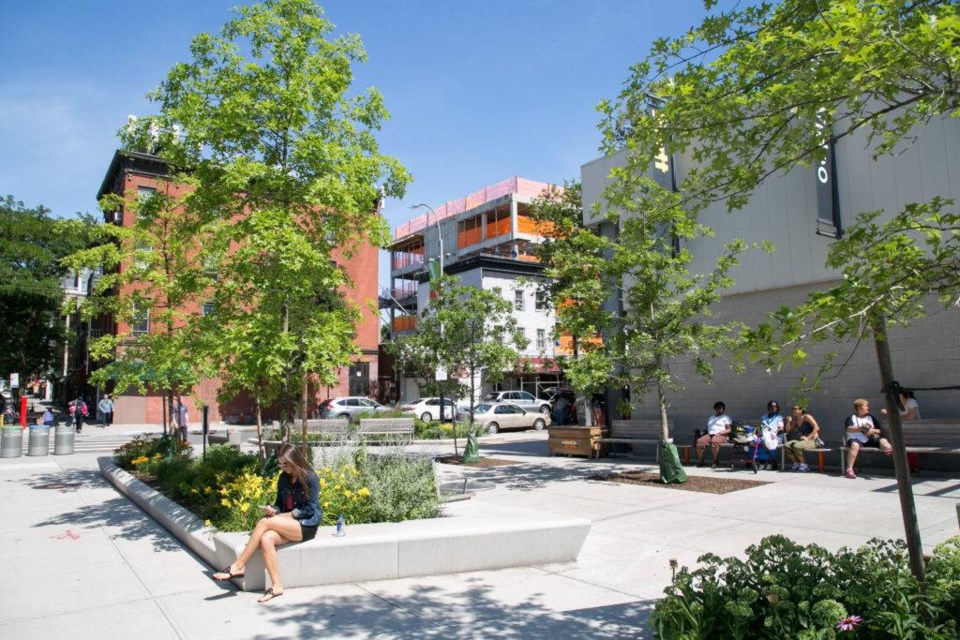 "We are thrilled that the residents and merchants in our community are continuing to enjoy this vibrant public space," said Chad Purkey, executive director at MARP. "We look forward to the 2019 Myrtle Avenue Summer Series that will bring elements of wellness, art, and culture to the avenue and that allows us to showcase local businesses and artists, and provide free events all summer long for our community."
Myrtle Avenue Plaza opened in June 2018 after more than a decade of planning. The plaza was initially conceived in 2007 by the Partnership, which oversees the BID and the Myrtle Avenue Revitalization Project and broke ground in October 2014. The finished $7-million project spans four blocks and turned two blocks of an asphalt service road into a tree-lined pedestrian destination with benches and tables, forming a space for recreation and community events.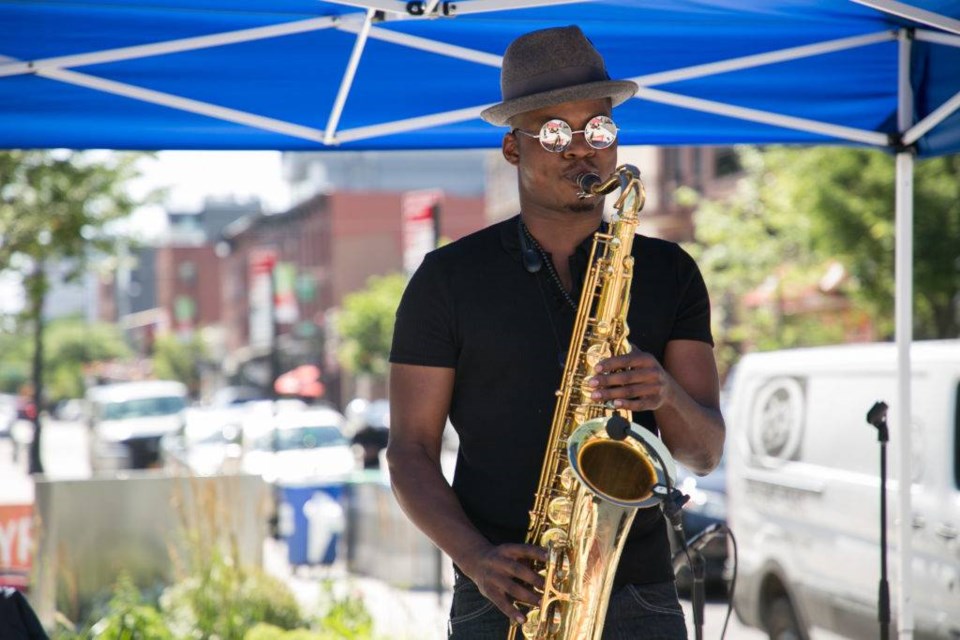 The series will kick off on June 1 with an outdoor "boot camp" fitness class at 9:00am and a Fun for Kids arts and crafts session from 1:00pm to 4:00pm.
This year's musical highlights include performances by the Benny Lopez Latin Jazz Band, Edwin Vazquez Musica, Utril Rhaburn Nomadic, Squala Orphan and Mijori Goodwin, as well as themed dance nights including salsa and urban line dancing on select Friday nights.
For a complete list of events, go here.