March is Women's History Month, and one Fort Greene theater is celebrating accordingly.
Running online from March 4 through 28, Irondale's 'On Women' festival will celebrate women's stories in live and pre-recorded videos representing a wide variety of styles, genres and approaches to storytelling.
The festival is showcasing original content all month long in the form of two mainstage plays, live cabaret-style events, artist panels hosted by the curators and a collection of new media storytelling featuring artist submissions from all over the world. 

The mainstage plays, which were prerecorded at the Irondale space, and the Art Buffet and Artist Exchanges will only be available only on specific nights, but the New Media Storytelling will be available on-demand all month long. 
Last year, the festival was interrupted by the onset of the pandemic. This time around, festival co-producer Renata Soares was determined to create a virtual space to champion women's stories. 
"We wanted to give artists a platform during COVID," Soares said. "We started thinking about ways to stay safe and create. "
Soares said making the festival fully remote had its perks— technology allowed much more participation from theater makers all over the world. 
"It is exciting to know that we have over 100 artists involved in this year's festival," Soares said. "Four years ago we only had two, and we've grown exponentially."
When it comes to women's storytelling, Soares said the more the merrier, since women had such diverse experiences. And one of Soares' goals was to create and hold space for all people who identified as women.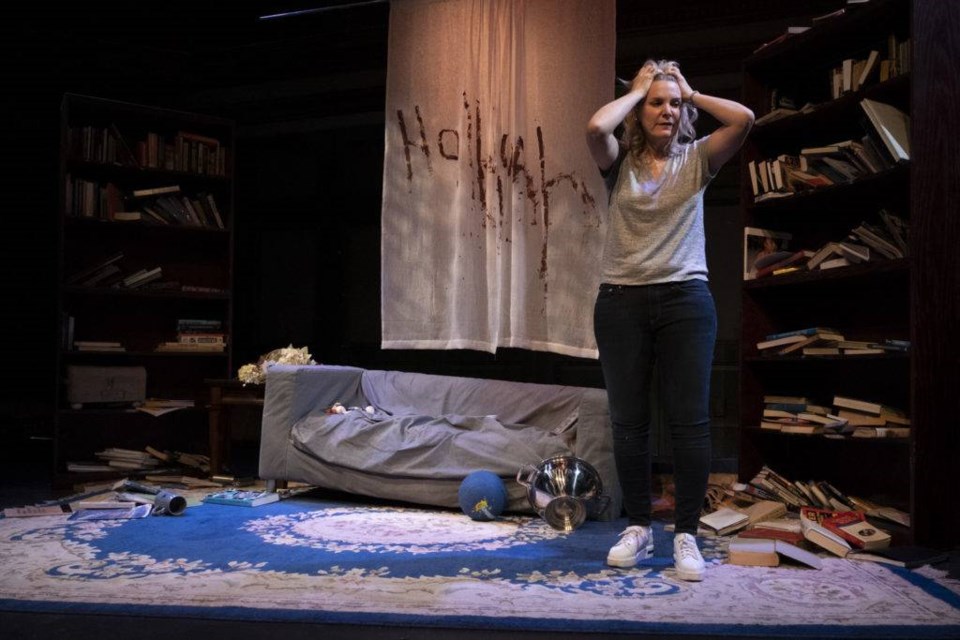 Both mainstage productions were picked by guest curators Sharifa Yasmin, Maya Carter and Cindy Rosenthal. Each curator will host an artist-exchange panel covering topics including trans representation, what it means to be a collective and the two mainstage productions. 
Jessica Hendy's mainstage production 'Walking With Bubbles' is biographical and touches on mental illness, addiction and being a single mom.
"My play is about how I overcame all of that," Hendy said. "It's really important that women have a special platform and that their stories are being told in a safe and loving way. Irondale has made this space to champion that mission."
Makaela Shealy's mainstage production 'if there is breakage you will find chips' is about two characters who find each other at moments in their life when they need someone else. For the duration of the play, the two actors stay six feet apart— a nod to fighting for connection during this distant time.
"We can't create art in a vacuum right now," Shealy said. "That is just not of interest to me or any of my team members. It's a strange time to be working on a play about connection at this time— or maybe it's fitting."
Soares said this festival was meant to do just that— to bring women together through theater, all over the world, despite the physical remoteness of the pandemic.
"To be part of this festival is really humbling and really inspiring to me as an artist," Soares said.
Tickets and schedule information for the On Women festival are available here.