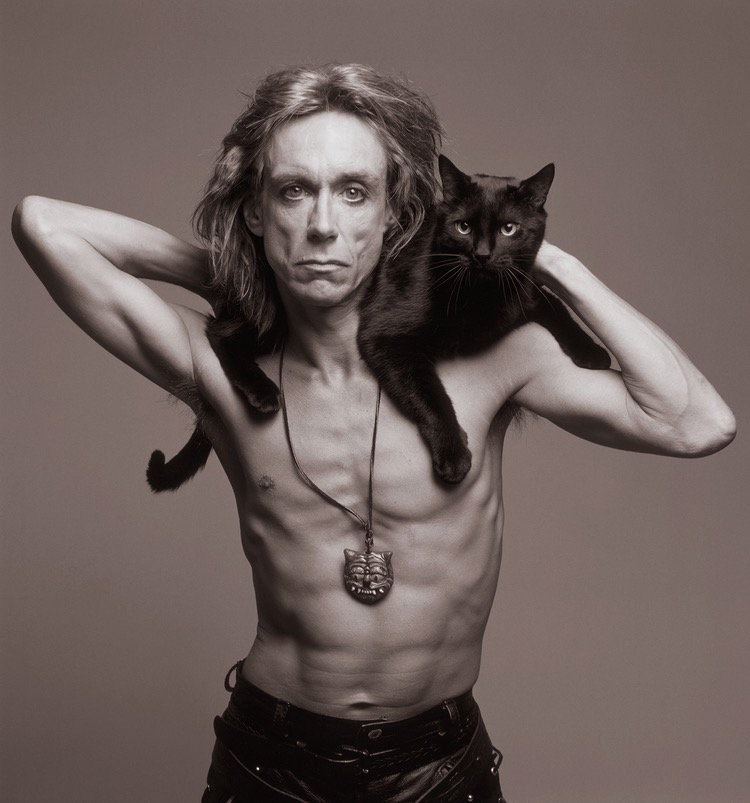 On February 21, 2016, twenty-two artists gathered at the New York Academy of Art to participate in a traditional life-model drawing class, where singer-songwriter Iggy Pop was the unexpected model and subject.
The performative event was led by artist and drawing professor Michael Grimaldi. The 22 participating artists-- undergraduate and graduate students ranging from 19 to 80 years of age with varying backgrounds-- were selected by Turner Prize-winning artist Jeremy Deller and Sharon Matt Atkins, vice director of Exhibitions and Collections Management at the Brooklyn Museum.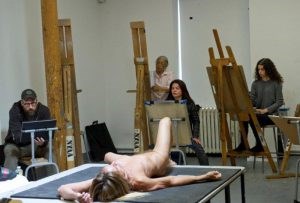 For Deller, the life drawing class offered the opportunity to study his body in direct and palpable terms.
"Iggy Pop has one of the most recognizable bodies in popular culture," said Deller, "a body that is key to an understanding of rock music, and that has been paraded, celebrated, and scrutinized through the years in a way that is unusual for a man. It is also fair to say that it has witnessed a lot. It was for these reasons that I wanted him to sit for a life class."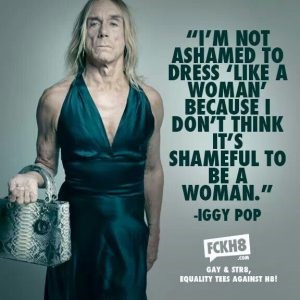 The resulting drawings will become an exhibition on display at the Brooklyn Museum, from November 4, 2016, to March 26, 2017, dubbed Iggy Pop Life Class, examining shifting cultural representations of masculinity across history, along with works depicting the male body selected from the Museum's historical collections.
"Pop's use of his body in his performances and Deller's multifaceted approach to examining it through this project, offer the opportunity to discuss maleness and to consider how feminism has expanded, to not just apply to women but rather to all genders on the spectrum," said Matt Atkins.
Iggy Pop Life Class is part of A Year of Yes: Reimagining Feminism at the Brooklyn Museum, which celebrates the 10th anniversary of the Elizabeth A. Sackler Center for Feminist Art through ten diverse exhibitions and an extensive calendar of related public programs.