The weatherman said the temperatures are going to get into the 80's this weekend, which means that it might snow! But even if it did snow, would you allow that to ruin your weekend?
Well I sure hope not, because after Sunday, it disappears to next week, so live it up. This weekend's event picks are for rain or sun. Spring is here and we need to start enjoying the great outdoors! Here are a few recommendations to get you off your couch and out the door.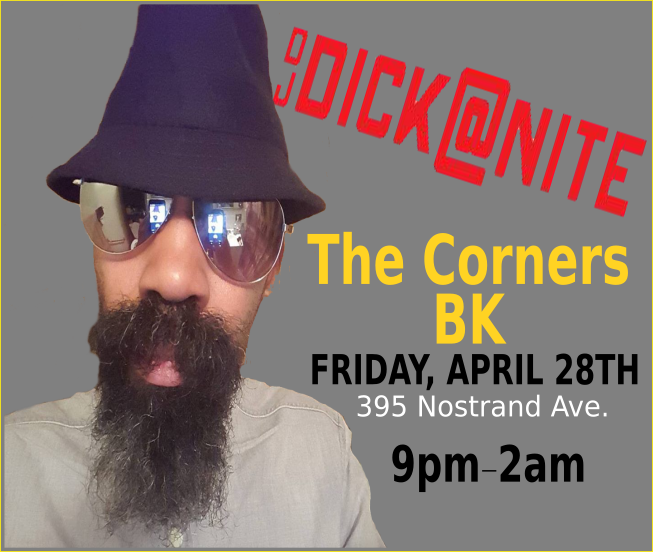 The Corners Bar, 395 Nostrand Avenue, Friday, 9pm-2am, free (BedStuy)
I'm DJing, so expect fun in a newish, unpretentious bar opened up by former bartenders. NBA Playoffs will be on the screen as well. Friday night in Bed Stuy...get into it!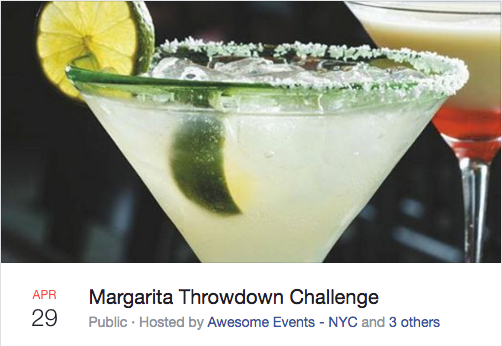 Margarita Throwdown Challenge, 64 Dobbin Street, Saturday, 12pm-10pm$45-$65 (Greenpoint)
If you like Margaritas, you can imbibe copious amounts of booze in the daytime at the Margarita Throwdown Challenge, which hosts over 15 mixologists representing top notch bars and restaurants. The event's main sponsor is Don Julio, so there might not be any other tequila poured, but hopefully a mixologist will use some Mezcal in a maragrita! Click here for tickets, but be warned that all of the sessions are sold out at this point, except the 12noon-2:45 VIP early admission session. Though I'm sure somebody might sell their tickets, so monitor the event page.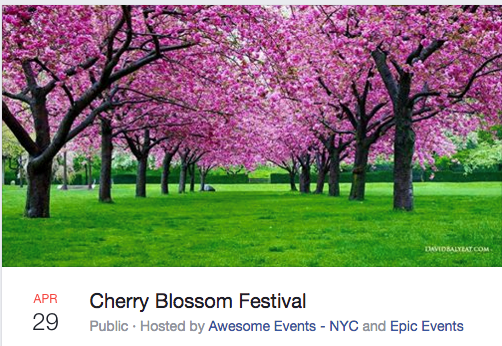 Cherry Blossom Festival, Brooklyn Botanical Garden, Saturday & Sunday, 10am-6pm, $25-$30 (Crown Heights)
Cherry blossoms are blooming all around NYC, but one of the best places to see them, and get completely immersed into the beautiful trees is during the Cherry Blossom Festival at Brooklyn Botanical Garden - it's the place to be! It's not just hugging the trees, but a whole host of programming is happening, including Taiko drumming, Kabuki dance and traditional Japanese folk dance, martial arts demonstrations including Samurai Sword Soul. The festival is put on by Sakura Matsuri. Click here for more information and to purchase tickets.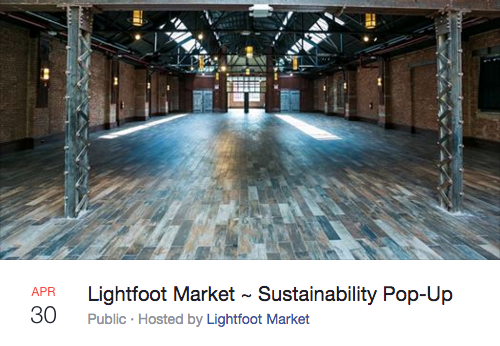 Lightfoot Market-Sustainability Pop-Up, 26 Bridge Street, Sunday, 1pm-7pm, Free
I was on the verge of being annoyed with this market, because the fight to save the environment takes some effort - and this market just reminds me that I'm not making enough of an effort. I mean, I stopped using Aqua Net years ago, and have a proper go at recycling, but the Earth seems to still be in trouble. Though literally, what if it's not in trouble? What if the Earth is just in the middle or end of some crazy long cycle, and humans haven't been recording the fluctuations of the earth long enough to know that we're simply in a cycle.
Well, I'm far from being a Republican congressman or a science denier, which is literally the same thing. So if you give a damn, and want to shop and feel good about yourself, which is a really big part of sustainability, you should hit up this pop up market. It's not brands masquerading as being good for people and the environment, but Lightfoot has a validation process to vet vendors. Click here and check out their website, and visit the market on Sunday. You'll thank yourself, I'll thank you, your future bad ass kids will thank you!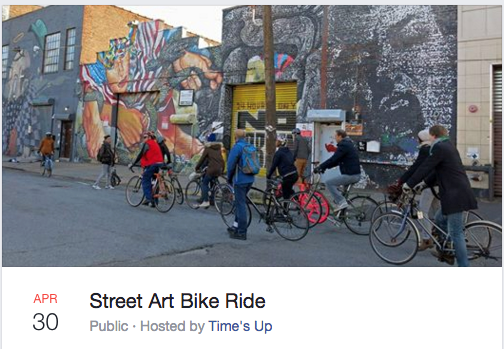 Street Art Bike Ride, 99 South 6th St, Sunday, 12pm-2:30pm, Free (Williamsburg)
It's two things that Brooklynites are really into: street art and riding bikes! Now, you can link up with the community organization Times Up, for a free bike tour of street art in Williamsburg and Bushwick, and enjoy both at the same time! They're knowledgeable tour guides who know the neighborhoods, the art, the artists and the history. The weather will be perfect for riding, since it will be near 60 degrees, so no sweating like a hooker in church as you pedal the two hoods.
Now go go go, get off to your weekend!