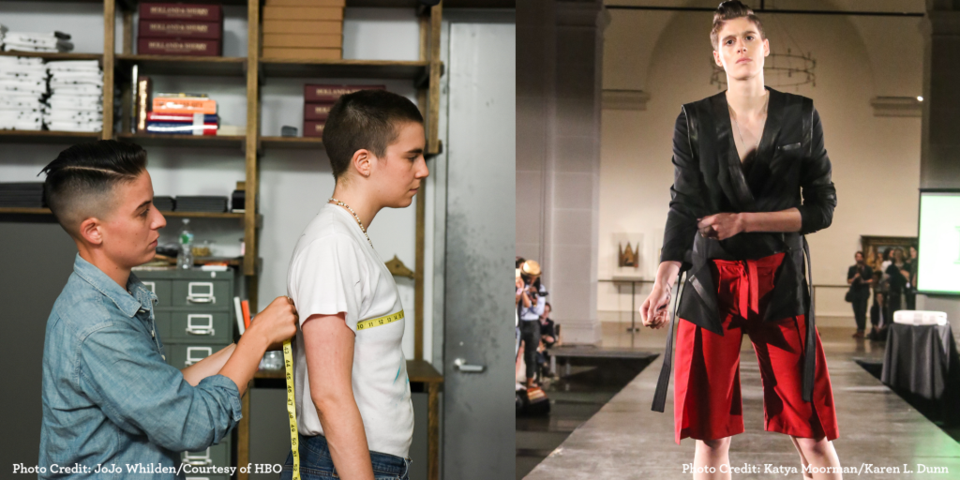 On Thursday June 23, 2016, a panel of pioneering designers, models, and bloggers are set to explore the intersection of gender, identity, and fashion at the Brooklyn Historical Society. The discussion, entitled Redefined and Redesigned: Defying Gender Norms in Fashion, will be led by Anita Dolce Vita, Owner, Creative Director, and Editor-in-Chief of queer style website DapperQ.
As the panelists hope to illustrate, gender identity is defined as a personal conception of oneself, be it male or female. This concept is intimately related to the idea of gender roles, which are the outward manifestations of personality that reflect the gender identity. In addition to the knowledge that attendees can expect from Anita Dolce Vita, they an also enjoy statements from Rae Tutera of a Brooklyn-based bespoke men and womenswear company Bindle & Keep, Zahyr Lauren of queer collective Bklyn Boihood, Peche Di, model and founder of Trans Models, one of the only transgender modeling agencies in the world and fashion designer Andre Landeros Michel of LANDEROS NEW YORK.
While the fashion world has consistently pushed the boundaries when it comes to normal or traditional attire, their ability to successfully negate the terms of gender fluidity has been conservative at times. In an exclusive interview with Anita Dolce Vita, we gain insight into the realities about these important discussions and their impact on the fashion industry.
The Brooklyn Reader: When you hear the phrase 'Gender Norms', what does that mean to you?
Anita Dolce Vita: Gender norms are society's rules about how we should look and behave based on the sex we are assigned at birth. I suppose I didn't think much about gender norms much as an adolescent, but I have become acutely aware of them as an adult. Oddly enough, a pivotal moment for me with respect to shifting my perception about gender norms occurred when I came out in the 1990s and was exposed to very binary butch/femme dynamics in the lesbian community.
BR: How has your perception of this idea changed since your adolescence?
AV: I started noticing that heteronomative definitions of what it meant to be feminine and masculine - not even just binary man/woman - were being perpetuated in the LGBTQ community, especially when it came to emulating toxic masculinity, celebrating masculinity over femininity, and reproducing feminine/masculine hierarchies. It was a turning point for me - a moment when I realized how powerful and how ingrained gender norms are in society.
BR: How do you feel about the current state of the discussion as it relates to gender and identity? Is it easier to discuss this topic now, are people more accepting of new ideas?
AV: I feel that conversations around gender and identity are more visible, particularly as trans visibility is increasing in mainstream media and fashion. However, I don't necessarily think the conversations are "easier." We have seen a huge backlash against the LGBTQ and SOGI minority communities as we have become more visible.
BR: In the fashion world, have you experienced designers who are unable to shift their perception when it comes to gender and identity?
AV: Absolutely! Designers are either unable or unwilling to shift their perceptions, because of their own biases, lack of demand in the consumer market, or both.
BR: As an editor, do you feel the need to ensure that dapperQ pushes the boundaries?
AV: Many of our readers' identities have been erased. When there is little in society that represents them, there is often no point of reference for their existence. We work to provide that visibility and space, and we do so by pushing boundaries via out multi-platform network, including our website, social media, panels, and fashion shows.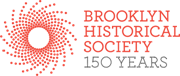 Redefined and Redesigned: Defying Gender Norms in Fashion will take place on Thu, Jun 23, 6:30 pm: $10/$5 for BHS and G-W Members. Brooklyn Historical Society - 128 Pierrepont St, Brooklyn, NY