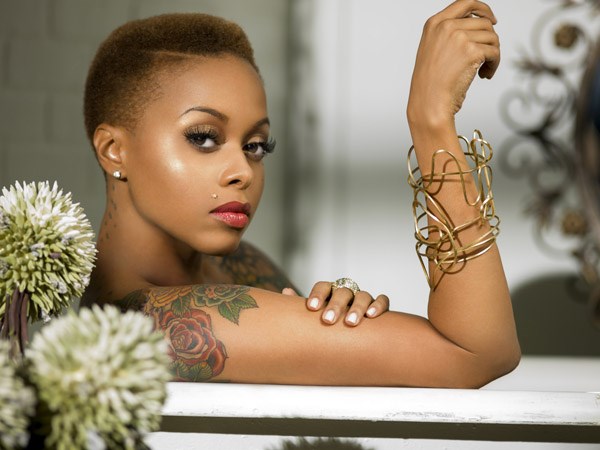 Did you know that Grammy Award-winning R&B soul singer/songwriter Chrisette Michele has deep roots in Bedford-Stuyvesant?
Well, she's not actually from Bed-Stuy, but most of her extended family is. And for this reason, her ties to the neighborhood, from her childhood until now, remain strong.
Chrisette, who already has four albums under her belt, was a headlining performer at the 2013 Annual Restoration Rocks concert, a part of the Bed-Stuy Alive! celebration. And this year, she will be a featured performer at Restoration's annual benefit dinner at Lincoln Center.
In this exclusive interview, the Brooklyn Reader sits down with Chrisette (or "Chrissy," as her family fondly calls her) to talk about her love for Bedford-Stuyvesant, her current and upcoming projects and what makes her smile.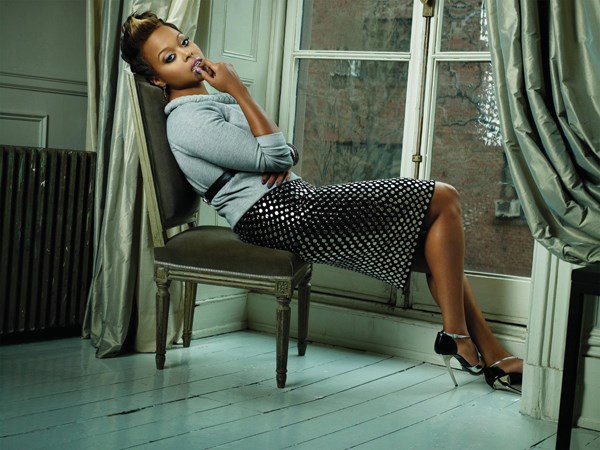 BR: What is your connection to Bedford-Stuyvesant?
CM: I grew up in Long Island. But my grandmother lived in Bed-Stuy. She had 18 children, and they all lived in Bed-Stuy, it was a like a mini basketball team. And then all of their children had 3-4 children. So we really really take up a lot of space in this neighborhood even now. Restoration [Plaza] was the place we would go for our Easter services. Beulah Church of God on Marcy and Fulton was my church home: I'm still a member there; my godfather is the Bishop there; and my entire family goes there.
BR: Is Beulah where you got your start singing?
CM: Yes. Hezekiah Walker was a member there... 1,000 years ago (laughing), so that was the choir I was reared in. He was like my big brother at the time. I was the only kid. But he taught me how to dress, sing, carry myself. He had a big impact on developing me as an artist.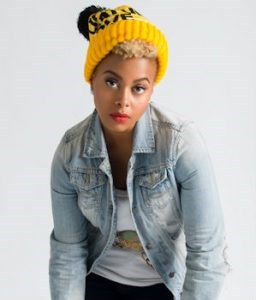 BR: Growing up in Long Island must have been vastly different than your experience when you came to Brooklyn. What was your opinion of Brooklyn? What were you seeing from a child's or teen's perspective
CM: Growing up in LI and going to Bed-Stuy was a really big deal for me as a kid and even now, as I get older. As a kid, really, it was about bringing a dollar to church on Sunday and going to the corner store and getting 20 pieces of candy, taking it back to LI and saying 'This is Brooklyn candy,' and being cool because I'd gone to Brooklyn... I loved Brooklyn; I loved the lollipops shaped like watermelon that you could only find at the corner stores there (laughing)... It was about borrowing my cousin's Timbs and Polo pants and Tommy Hilfiger shirts... Or getting my hair braided in Brooklyn and bragging, 'This where Biggie Smalls's girlfriend gets her hair done.' It was being able to say, 'I'm cooler than you because my church is across the street form where Jay-Z lives'...
BR: You mentioned you spent a lot of time at Restoration? What was happening at Restoration?
CM: Yes, Restoration has always embraced us. Unfortunately, I've had too many young male family members killed [through gun violence]. That story is not just my family's, it's too many of our stories. So we founded The Najee Project, where we bring young men together with older men to meet and talk, so they can see another vision of what men can be. Restoration opened its doors and allows us to meet there once a month. My father is the head of the organization. My father is from Bed-Stuy, but he was able to go to college, get married, then move his family out to Long Island. And all of his kids went to college. So what's exciting about it is that it shows that there's hope after the storm. There are similar men who have incredible stories that have been to the bottom, and now they're here, as Drake says... It gives my family members and their friends a story they can believe in of themselves.
BR: What are you working on now?
CM: I'm a big culture fanatic and I'm a lifestyle fanatic. I have a jewelry line called Peace Beads; I love playing with coils and jewelry, and I love bringing the entire package. All of the proceeds from Peace Beads go to the Najee Project. I sell them at pop-up shops and shows. I'll also be selling them soon on my lifestyle website called Richhipster.biz. I just want everybody to know that they can come hang out at Richhipster.biz. I call it my living room online. Also, right now, I'm touring. I'll be going to South Africa in October.
BR: As a performer, what's your motivation? What makes you happy? What makes you smile?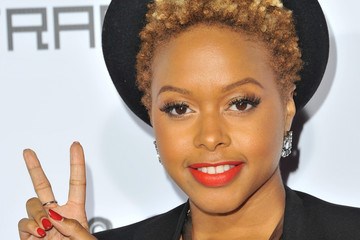 CM: What I love most about performing is seeing the unity it brings, seeing different people come together in one setting. Unity and peace are a really big deal to me. My end goal is to be a peace ambassador and work on relations in countries. But I believe that unity starts with music; it starts with art. For some reason, art brings people together. You go to a concert where everyone is into the music, and they all put their hands in the air, and they're happy, if not for just that three minutes. When everybody's hands are in the air, there's no violence. You can't be violent when your hands are in the air. When people unit around music through social media... I've seen girls from Canada talking to girls from Brooklyn talking to girls from South Africa about peace. That means it's possible for the entire world.