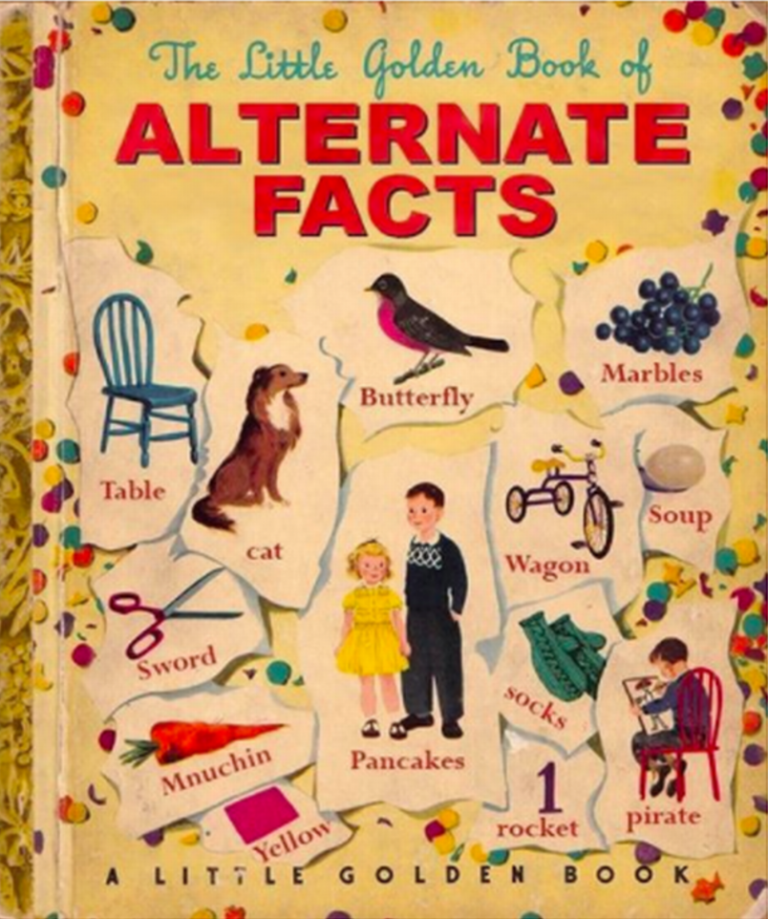 Here comes the weekend, whether you like it or... wait, it's the weekend and everybody likes the weekend!
And I'm not referring to the Canadian pop star, but the two days and three nights where you're freed from the clutches of your domineering boss and petty co-workers. These event recommendations will surely upgrade your weekend, and that's just facts. Perhaps you'll be doing some activism this weekend, which is a good thing. But remember, all protest and no turn up makes for an unbalanced existence, and in these crazy Trumpian days, it could drive you bonkers.
So go out, be merry, enjoy your friends, partake in riveting and challenging conversation, because the spectre of Monday always lurks in the back of your mind like a small hand, orange hued, bombastic circus clown, which is the return of your daily grind. But don't knock your hustle, as it pays for your grande mocha latte pour over frappy things you can't live without!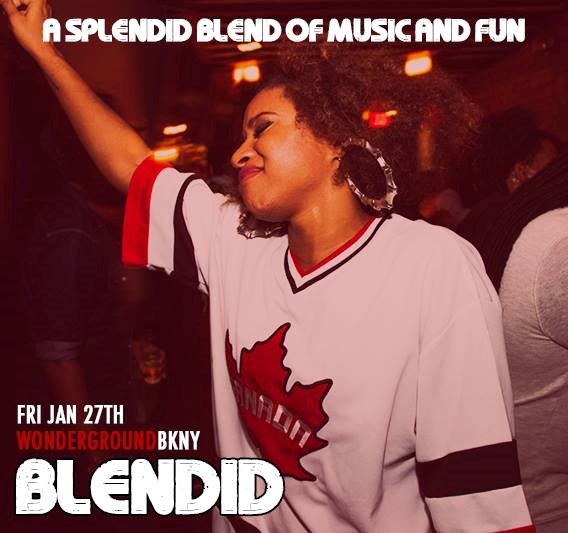 Blend!d, Bed Vyne Cocktail, 305 Halsey Street, 10pm, Free (BedStuy)
This is always a good bet for Friday night fun! The Wonderground crew have been putting on parties for the last few years, with an emphasis on moving your booty to the best dance music, with DJ Silence and DJ Internal Affairs on the decks. Another plus is that it's held at Bed Vyne Cocktail, which is a fun and funky cocktail joint, with excellent mixologist, that turn out delicious and inventive cocktails, without ripping your wallet to shreds. This is a proper event to start off your weekend! Get more info by clicking here
Kings & Crowns, Ancestral Strands, 1080 Fulton Street, 7pm-9pm, Free with RSVP (BedStuy)
Being an Black man in America comes with its own particular set of challenges, and this event is a forum, for men only, to discuss them. This taken from their Faceboknevent page:
"Kings & Crowns will be a monthly gathering and a night of discussion amongst Men on topics like grooming, beards, hair, health, self care, and life. It's imperative for the unity of our women as a collective as there has been an increase in gathering events to tighten their bond! But the Men need a bonding experience too!! Join in on the conversation!"
Click here for more information and to RSVP, since it's limited space

A Night Of Philosophy, Brooklyn Public Library Central Branch, 10 Grand Army Plaza, 7am-7pm, Free
If you like philosophy delivered in a "city that never sleeps& vibe, and have been fiending for an all night, marathon of philosophical debate, performances, screenings, readings and music, then you totes should slide thru to this situation. Mean, c'mon, where especially you gonna find a free, 12 hour exchange of ideas, that's not in some stoner's basement. It's at the big boy branch of the BPL, so you can be regaled by the Beaux-Arts design and beauty of Grand Army Plaza.
It's presented in conjunction with Cultural Services Of The French Embassy, so it's a good chance you can exchange ideas with a comely, Frenchie and take it outside for a cigarette break. Click here for more info.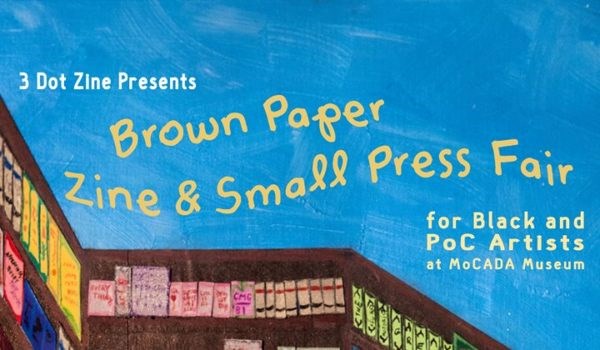 Brown Paper Zine & Small Press Fair, MoCaDa Museum, 80 Hanson Place, Sat-Sun, 12pm-7pm, Free (Forte Greene)
More culture, more fire! This is a two day, immersive event celebrating and platforming the work of Black and PoC , who create in the print mediums. It's a full lineup of participating artist s, zines and small presses, along with a tightly curated slate of programming, so click here to go to the Facebook event page, for more info about the event and the artists and companies participating.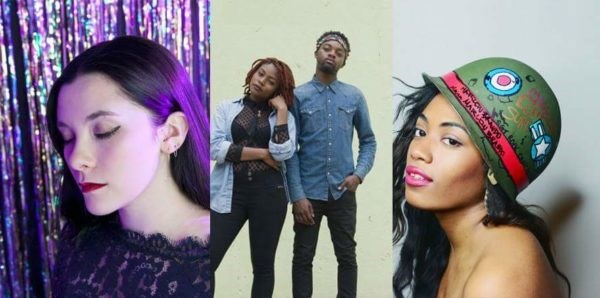 LPR Presents, Sunday Night Soul & Cocoa, Threes Brewing, 333 Douglas Street, 3pm, $8-$10 (Gowanus)
This has the makings of a fantastic, Sunday afternoon. It's a lineup of emerging bands and singers, bringing a soulful vibe, at Threes Brewing, which is aver cool beer brewery in Gowanus (no, they don't use water from the Gowanus Canal), and Roake will offer complimentary hot chocolate and chocolate. It's in the LPR Presents series, which are typically an indication of a tight artist bill, so expect a good show from Space Captain, Jazzed Belle and Brittany Campbell.
Go to the FB Event page for more info and click here to buy tickets.
So there you have it: four events to upgrade your Brooklyn Weekend!