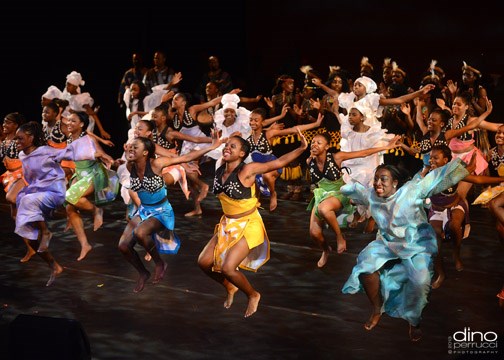 It's back!!!
One of the liveliest, most exciting and colorful augurs of summer: DanceAfrica!
Returning for its 37th year and hosted by Brooklyn Academy of Music, located at 30 Lafayette Avenue in Fort Greene, DanceAfrica is the nation's largest festival dedicated to African dance.
The annual celebration brings together performance, art, film, and an array of community events for an exhilarating celebration of culture from Africa and the Diaspora.
This year's visiting company, Madagascar-based music and dance troupe Groupe Bakomanga, will make its US debut. Led by Malagasy music star Mariette Rasoarinala, Bakomanga embraces a rich variety of indigenous cultural forms, using jubilant drum- and accordion-driven music and movement to honor its ancestors, usher in the harvest, and preserve tradition.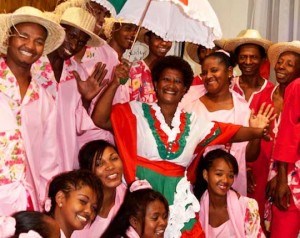 The festival begins Friday, May 16, 10:00am, at the African Burial Grounds National Monument, 290 Broadway in Manhattan with a traditional tribute to those who have passed on to the ancestral grounds. This commemoration includes music and drumming; a libation ceremony for the ancestors, conducted by the DanceAfrica Council of Elders; and performances by Groupe Bakomanaga and invited guests.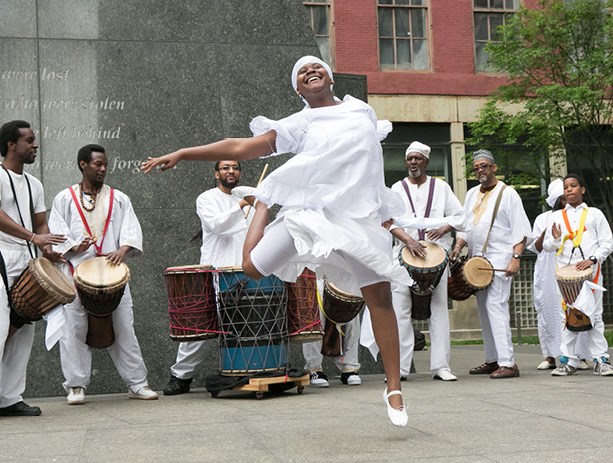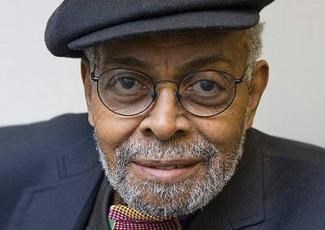 Also on May 17, at 1:00pm, at Bedford Stuyvesant Restoration Plaza is the annual community welcome for Bakomanaga, featuring performances by students from Restoration who have participated in the DanceAfrica education program.
And then later that evening, at BAMcafe, a menagerie of Brooklyn poets, writers, musicians and thinkers will pay homage to the late Amiri Baraka, the pioneering writer and activist whose work was a call to arms for black liberation and the creation of African-American art.
Baraka's life will be celebrated with readings and performances by Ras Baraka, Sonia Sanchez, jessica Care moore, Danny Simmons, Kevin Powell, Tony Medina, Black Ice, asha bandele and Burnt Sugar the Arkestra Chamber.
All of the opening day performances are free. Other festival activities include:
Saturday, May 18, 3:00pm: Opening Celebration Performance; LOCATION: Peter Jay Sharp Building; BAM Howard Gilman Opera House; all tickets: $25
Hosted by Chuck Davis, this year's highlight performances and artists at the BAM Howard Gilman Opera House include Groupe Bakomanga; the BAM/Restoration Dance Africa Ensemble; Malagasy-Canadian guitarist Madagascar Slim; the Brooklyn-based dynamic performers Asase Yaa; Malagasy music star Hanitra; and the AACC Dance and Drum Performance Company.
Friday, May 23— Monday, May 26, 2014:
*More performances featuring; LOCATION: Peter Jay Sharp Building; BAM Howard Gilman Opera House; tickets start at $16 - $20. For times, artist performance schedules and tickets go here.
*BAMcinematek presents FilmAfrica: Co-presented by the New York African Film Festival, this cinematic companion to BAM's DanceAfrica celebration features the best fiction and documentary films from South Africa, Tunisia, Sudan, and beyond, including a special focus on films from Madagascar. For list of films, times and tickets, go here.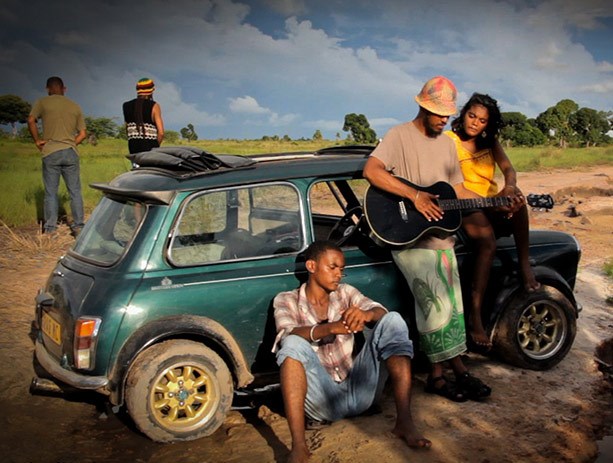 Other FREE festival events and activities include:
Sunday, May 18, 3:30pm: BAM Scripps Scholarship Awards Ceremony
Friday, May 23, 9:00pm: BAM Cafe presents The Earthman Experience featuring DJ Hard Hittin' Harry, Peter Jay Sharp Building
Saturday, May 24, 9:00pm: BAM Cafe presents Late Night Dance Party with DJ Ian Friday, Peter Jay Sharp Building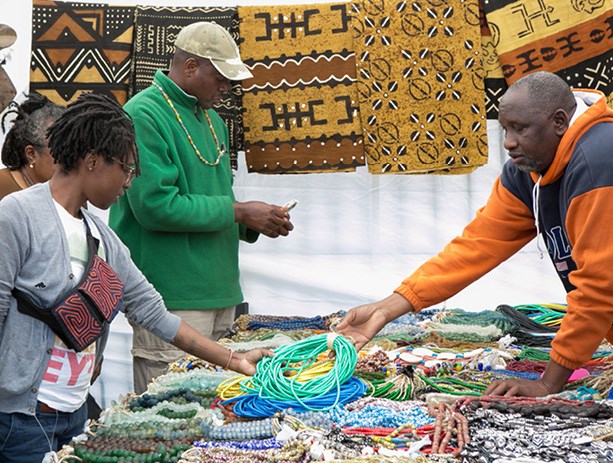 Saturday, May 24 - May 26, 12:00pm: The DanceAfrica 2014 Bazaar-- Celebrate the rich and diverse cultural heritage of Africa and its diaspora at the DanceAfrica Bazaar. More than 200 vendors from around the world transform BAM's surrounding streets into a global marketplace offering African, Caribbean, and African-American food, crafts, and fashion.
Saturday, May 24 - May 26: Adult and family African music and dance workshops with Chartwell Dutiro and Boukamanga at the Cumbe Center for African and Diaspora Dance and Mark Morris Dance Studio.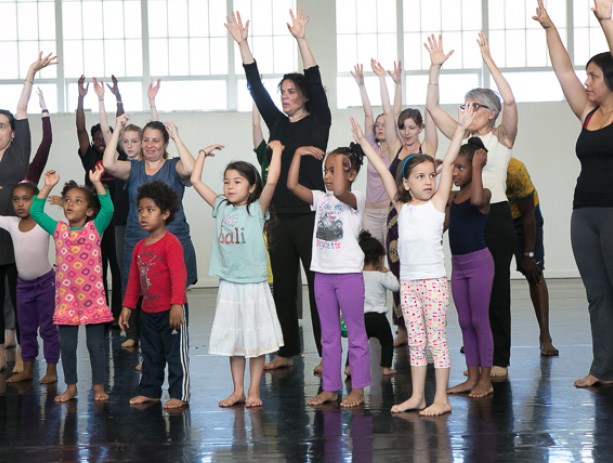 Sunday, May 25, 3:30pm: Artist Talk with award-winning Nigerian sculptor and professor Nnenna Okoro.
Catch all of these amazing artists, workshops, performances and the one-and-only outdoor bazaar in the annual Memorial Day weekend celebration of DanceAfrica!
Ago! Amee!