The program presents Vernon Reid in conjunction with the exhibition 'BRIDGES: New Paintings, Works on Paper and Video' by Sam Messer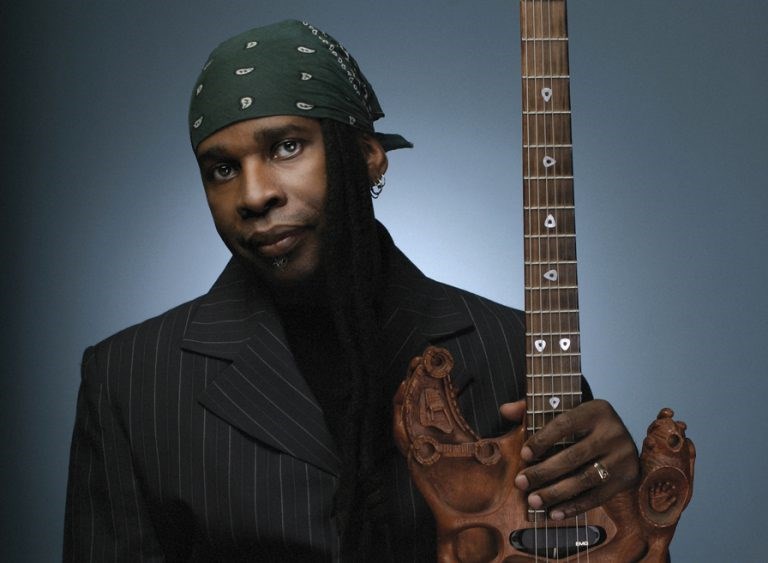 Grammy-award winning guitarist, songwriter, photographer and composer Vernon Reid will be taking the stage at Bric Arts Stoop on Wednesday, July 26, for an evening of music and art. The event is presented in conjunction with Reid's long-time collaborator and friend Sam Messer's exhibition 'BRIDGES: New Paintings, Works on Paper and Video.'
Vernon Reid's art is a work forever in progress; from his formative years on the downtown New York jazz/funk/punk scene with Ronald Shannon Jackson's Decoding Society, to his leadership of the pioneering multi-platinum rock band Living Colour, to his collaborations with creative spirits ranging from guitarist Carlos Santana and African singer Salif Keita, to choreographers Bill T. Jones and Donald Byrd. His eclecticism has conquered various genres including art rock, punk, fun, R&B and avant-garde jazz, and often challenged the stereotypical expectations of what black musicians are supposed to play.
Brooklyn-based artist Sam Messer is also pushing boundaries, particularly with his current solo exhibition'BRIDGES: New Paintings, Works on Paper and Video.' Sam Messer, who holds an B.F.A from Cooper Union and an M.F.A from Yale University, has received numerous awards including a Guggenheim Fellowship and his work can be found in collections at Metropolitan Museum of Art, Whitney Museum of American Art, Museum of Fine Arts, Boston, Museum of Fine Arts, Houston, Art Institute of Chicago and Yale University Art Gallery.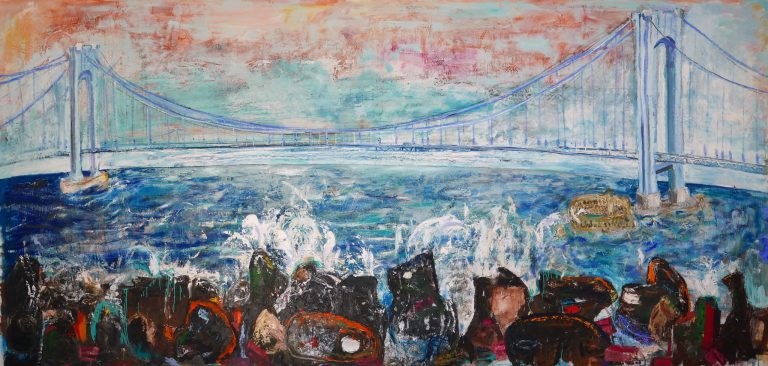 'BRIDGES' includes large-scale paintings of New York City's iconic bridges, portrait drawings and animated videos from Messer's 'Years of the Cock', comprised of a series of videos made daily in response to President Trump's first 100 days in office. While the 'Years of the Cock' videos provide sharp commentary on current affairs of politics, for Messer, the bridges have both physical and metaphorical appeal: "They are succinct and quite beautiful and bring people together," he explains. Messer's point: that communication should exist even between people who do not see eye to eye.
'BRIDGES: New Paintings, Works on Paper and Video' is on view through August 6, 2017.
An Evening with Vernon Reid
When: Wednesday, July 26, 2017, 7:00pm — 9:00pm, Please RSVP here. Admittance is first come, first (with our without RSVP), and due to limited capacity seating is not guaranteed.
Where: BRIC, 647 Fulton Street, Brooklyn, NY 11217