There is a funky new bar in Williamsburg called Ethyl's and it is a love letter to the age of glitz and glam at Studio 54 as well as the rock and roll heart of Max's Kansas City.
Created by Brooklyn-born Gerard Renny and Charlie Sub, Ethyl's officially opened Oct. 13.
The 1970s-themed dance bar aims to transport guests to the disco era. With both a bar and performance space, Ethyl's also hosts live performances from local bands, DJs and go-go dancers.
Each week, Ethyl's will showcase a variety of special events and performances. On weekends, experience the "Go-Go Get Down Dance Party," which starts at 9:30pm on Thursdays, Fridays and Saturdays.
The establishment features Brooklyn-inspired dishes including "Banana Spiders" — crispy plantains with chimichurri aioli, the "Ethylz Pretzel" — a Sigmung's of Brooklyn pretzel served with spicy brown mustard and more.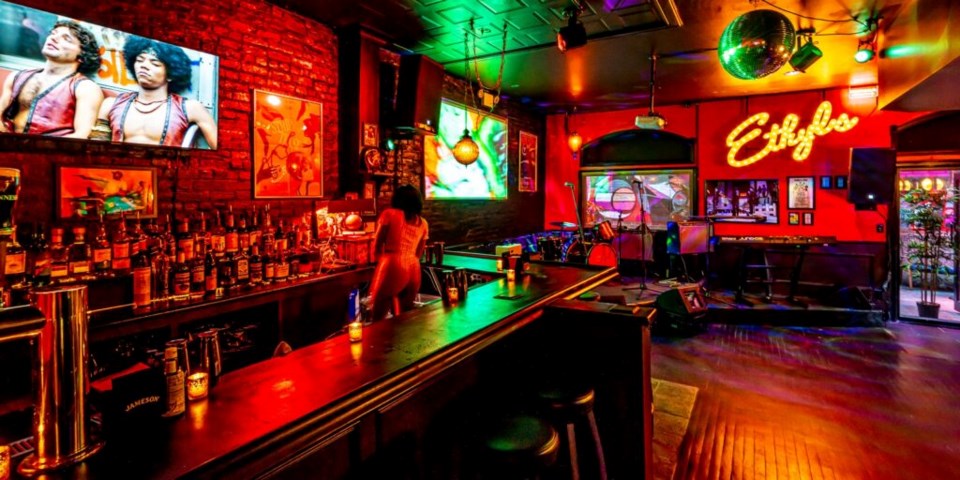 Featured cocktails will include "Hot Blooded" made with Espolòn silver tequila, blood orange, agave, and jalapeno, and "Smoke on the Water" made with Vida Mezcal, blue curaçao and fresh lemon. A fun novelty: the "Smoke on the Water" cocktail is on tap.
Ethyl's is located at 312 Grand St. and also features a backyard lounge. For more information, click here.