In case you didn't know, BK Reader has the 411 on what's poppin' in Brooklyn: THE best, the flyest and the most robust events calendar in Kings County!
Because it's the weekend and you're special, BK Reader has pulled together our calendar picks of the hottest events in Brooklyn to keep you entertained!
Say "no" to FOMO, and just thank us later … Or go here to check out the calendar, and choose for yourself!! And oh yeah, feel free to upload your events here too!

FRIDAY
WHAT: BEM: Books and More Holiday Pop Up
WHEN: Nov. 18, 12:00pm-8:00pm
WHERE: 647 Fulton St., Brooklyn, NY
PRICE: Free
The nation's first Black food bookstore, founded by sisters Gabrielle and Danielle Davenport, announces its second annual holiday pop-up (Nov. 16–Dec. 23), this year at BRIC.
The bookstore that serves as an online home for readers, writers, cooks, and eaters passionate about Black cultures in all their diversity once again brings its presence into physical space, with expansive offerings reflecting Brooklyn's own intersection of African diasporic communities.
Across five weeks, the pop-up bookstore will be brought to life through various activations; the sharing of food and stories; the people who come to celebrate all things delicious; and the histories and horizons food evokes.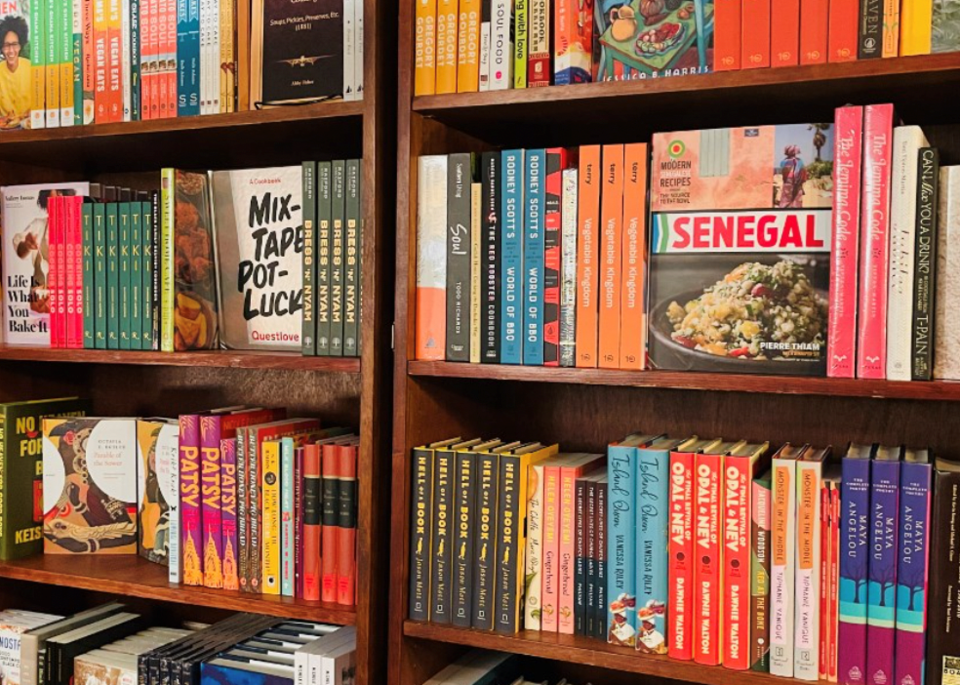 WHAT: Lightscape at the Brooklyn Botanic Garden
WHEN: Nov. 18, 4:30pm-8:45pm
WHERE: 990 Washington Ave., Brooklyn, NY
PRICE: $18 to $40
Lightscape is back at Brooklyn Botanic Garden will an all-new illuminated trail! Sold out in its first season, this year's after-dark spectacular features new works of art alongside returning favorites. Celebrate the beauty of nature in winter with family and friends on an enchanting trail featuring over a million dazzling lights.
Additional dates are available through Jan. 8.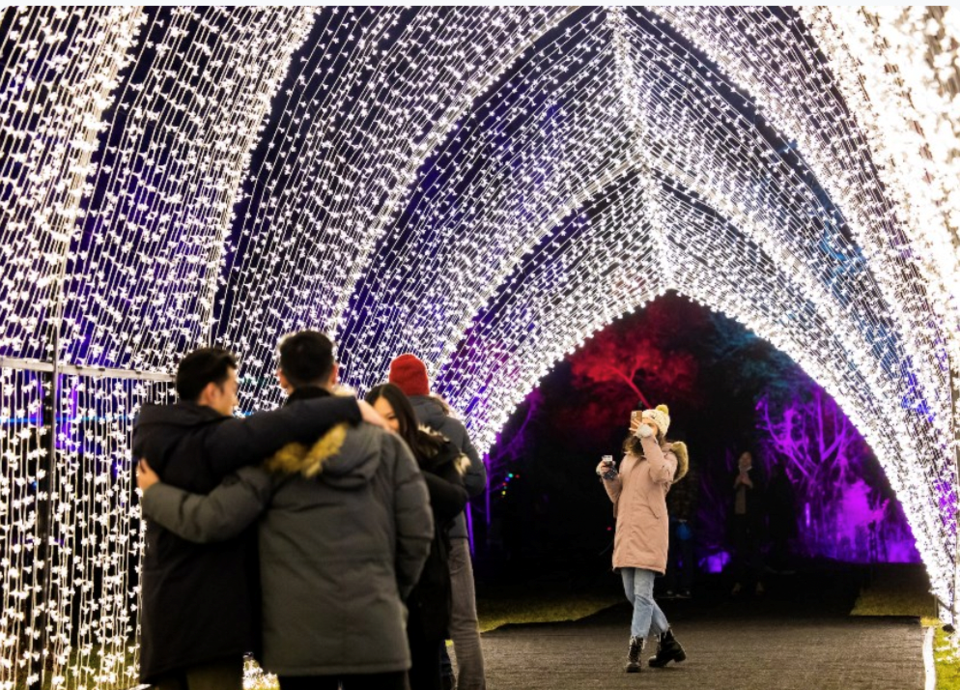 WHAT: Industry City Ice Rink
WHEN: Nov. 18, 4:00pm-8:00pm
WHERE: Industry City Courtyard 5/6, 51 35th St., Brooklyn, NY
PRICE: $10 to $25
The Industry City Ice Skating Rink is an outdoor, uncovered rink complete with a nearby outdoor bar serving hot cocoa and snacks, making it the perfect place to celebrate the holidays this year. The ice rink will be open during the winter season every Friday – Sunday through early 2023 and will be immersed in holiday décor as well as Industry City's encompassing outdoor heating system around campus.
The ice rink is open Friday – Sunday, and beginning Dec. 1, on Thursday evenings for Family Skate Night.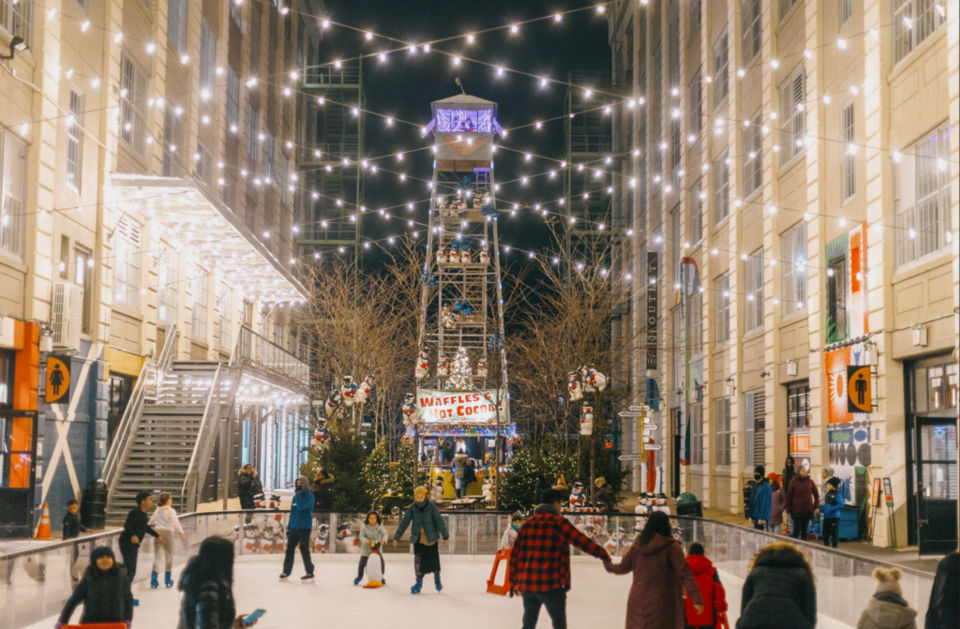 SATURDAY
WHAT: 651 ARTS Presents Malik Work's "Verses at Work"
WHEN: Nov. 19, 7:00pm-9:00pm
WHERE: Mark O'Donnell Theater, 160 Schermerhorn St., Brooklyn, NY
PRICE: $15
651 ARTS, Brooklyn's premier institution for the African Diasporic performing arts, presents the first performance as part of its 2022 Season - "Liminal Spaces: Homebound," with Malik Work's award-winning "Verses at Work." To be held over the course of a weekend (Nov. 19-20) at the Mark O' Donnell Theater in Downtown Brooklyn, "Verses at Work" is a vibrant and compelling performance piece written and performed by the dynamic actor/MC exploring the concepts of identity, masculinity, perseverance and love through the telling of his own story as an artist struggling to survive in New York City.
Additionally, the work poses questions about the insidious role institutionalized racism plays in the trajectory of a life, the struggle of the developing artist in cities all over the world especially the United States and how one survives while staying creatively sharp and available for preferred artistic opportunities. ​
Throughout the piece, the audience is also taken back to a different New York City. Gentrification is just beginning to impact historically underserved communities. Hip hop music and culture is reflecting the city's changing landscape. Just 'pre' and 'post' 9/11, New York is the epicenter of urban renewal. New nightclubs are opening up, as old ones are closing down. The city's nightlife is vibrant and fluid. In this distinctly original format, Work's verses testify to and narrate a quite remarkable tale: The transformation and evolution of the City, hip hop and himself.
"Verses at Work" is written and performed by Malik Work and directed by Vernice Miller with Quincy Valentine presiding as Musical Director. The piece also includes featured performances from Stix Bones and Ayanna Williams.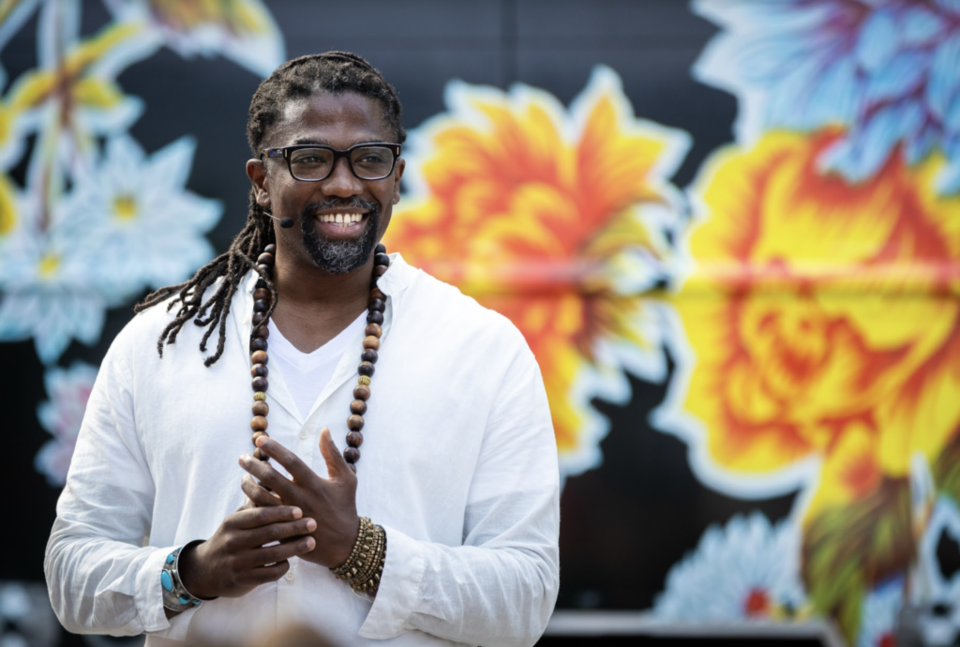 WHAT: Farmhouse Family Day: Putting the Farm to Sleep
WHEN:Nov. 19, 11:00am-3:00pm
WHERE: The Wyckoff House Museum, 5816 Clarendon Rd., Brooklyn, NY
PRICE: Free
The changing seasons means it's time to get the Wyckoff Farm ready for "sleep" this winter!
The autumn season brings a slower pace to activities on the Wyckoff Farm and we'll need your help this November Farmhouse Family Day to put our farm "to sleep" for the winter. Join us for leaf raking, seed art, and seed-saving activities beginning at 1:00pm. Bring seeds from your own garden to share with others!
What to expect on your visit: Farmhouse Family Day is free and open to all ages, ideal for children ages 4-10. Make sure to wear close-toed shoes and prepare to get dirty.
Other things to know: Drop off food scraps! Wear layers as many activities will be happening outdoors. We recommend using the restroom before your arrival. There is one port-o-san on the property.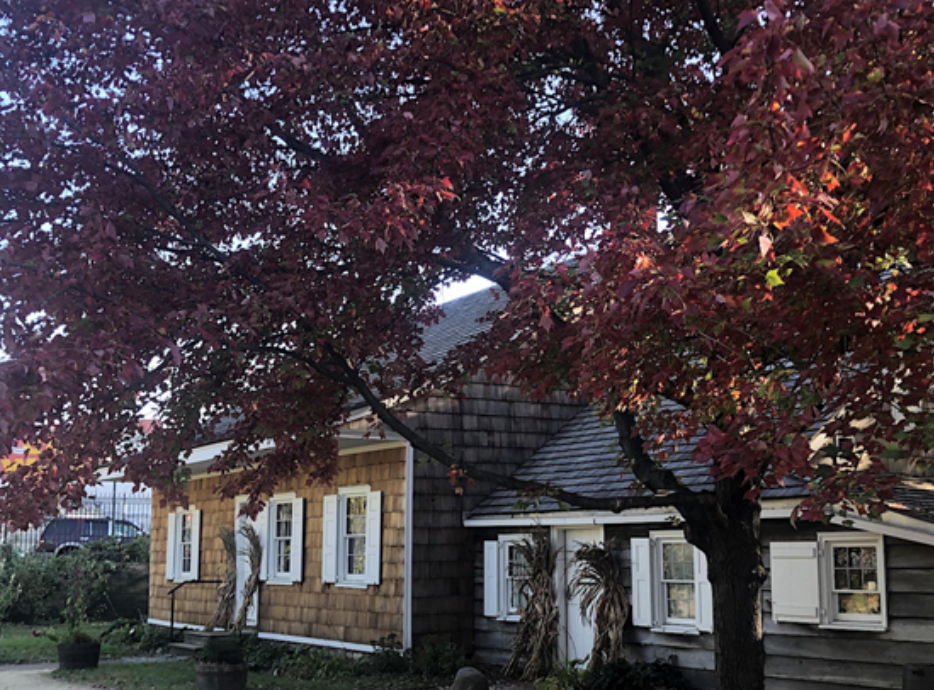 WHAT: Fet Gede - Haitian Day of the Dead
WHEN:Nov. 19, 9:00pm-3:00am
WHERE: Cafe Erzulie, 894 Broadway, Brooklyn, NY
PRICE: $77
Join us in celebrating Gede season, which spans from the end of October through mid November in Haiti, and can be compared to Mexico's Day of the Dead or the Western tradition of Halloween.
Gede spirits are the intermediaries between the living, and the dead. They love to dance a sexually suggestive dance, known as Banda. They are also known for their foul mouths, and their favorite drink, Piman Kleren; a fiery rhum with 21 hot peppers soaked in it. Gede spirits are know for wearing sunglasses, with a missing lens and cover their faces with baby powder. They wear white, black and purple clothing.
This event will include traditional Gede dance performances, live music performances, DJ Nalee, a photo booth installation by Steven Baboun, Best Gede (Baron Samdi, Manman Brigitte & Gede Zarenyen) costume contest with celebrity designer Prajje Oscar, Gede trivia with prizes, organic face and body painting by Tribal Face Adornments, Piman/hot pepper eating contest, intuitive card reading and gift bags.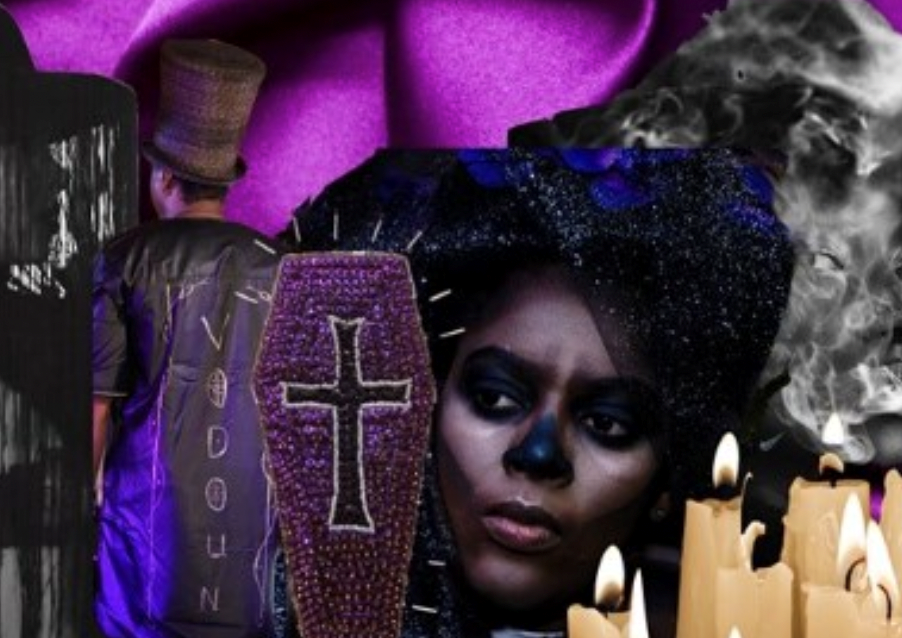 SUNDAY
WHAT: +MEDRITE Williamsburg's "Booster Day"
WHEN: Nov. 20, 9:00am – 6:00pm
WHERE: +MEDRITE Williamsburg, 185 Bedford Ave., Brooklyn, NY
PRICE: Free
+MEDRITE declares November 20th COVID-19 Booster Day, primarily at its Williamsburg location (in addition to other locations across the city. The day will also feature the work of a local New York artist, Edward Ubiera, painting a beautiful mural on the side of the Williamsburg urgent care center as a community art installation.
The goal is to get 400 COVID-19 booster shots into the arms of New York City residents. According to the CDC, of the 226.6 million fully vaccinated people, only 8% (19.4 million) have received the updated bivalent booster shot, as of Oct. 20.
The mural will be painted on the side of +MEDRITE's Williamsburg Urgent Care Center in real-time to engage and capture the neighborhood's energy.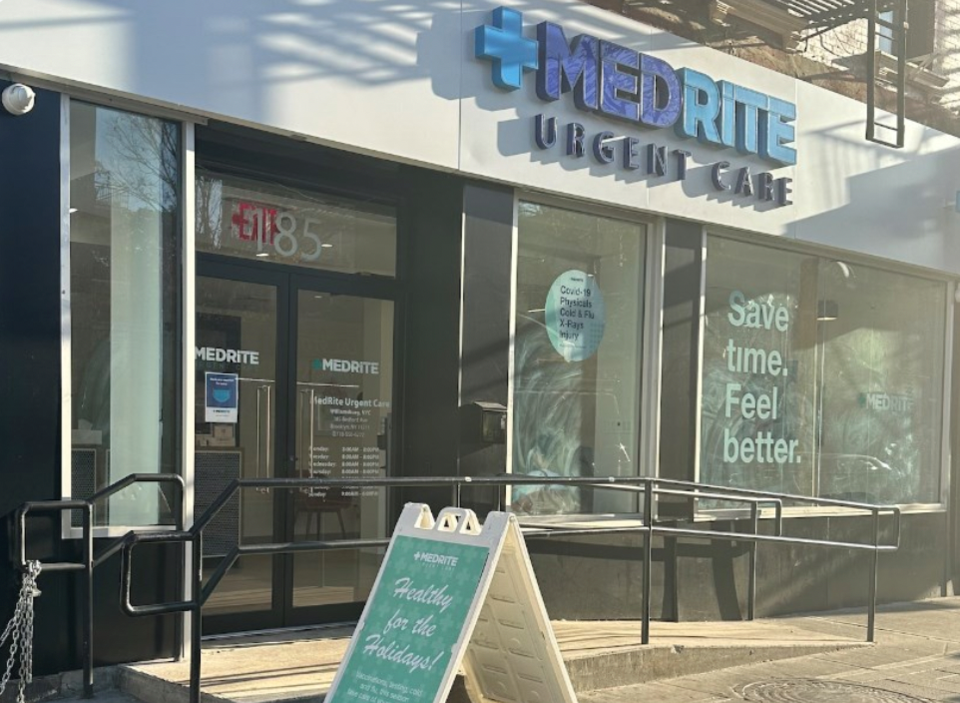 WHAT: Please Give A F$%k! (A Comedy show benefitting Food Bank For New York City)
WHEN: Nov. 20, 7:00pm-9:00pm
WHERE: Crystal Lake Brooklyn, 647 Grand Street, Brooklyn, NY
PRICE: $5 to $10— free ticket with discount code FB4NYC
A comedy show stacked with everyone's favorite comedians from Comedy Central, HBO, Netflix, and more, all while helping support the Food Bank for New York City! Every cent raised including ticket sales will go directly to Food Bank For New York City.
This show's lineup features:
Headliner Jamie Wolf (Sesh Comedy) is joined on the lineup by Gracie Canaan (NBC's Late Night Writer's Workshop), Dr. Dee (International Comedy Festival), Stan Talouis, Dan Wickes (Popped Collar Comedy, Roasted Grove 34), Tommy Smart (Really Smart Comedy) and Marco Rivera. Hosted by Meg Felling and John Fox.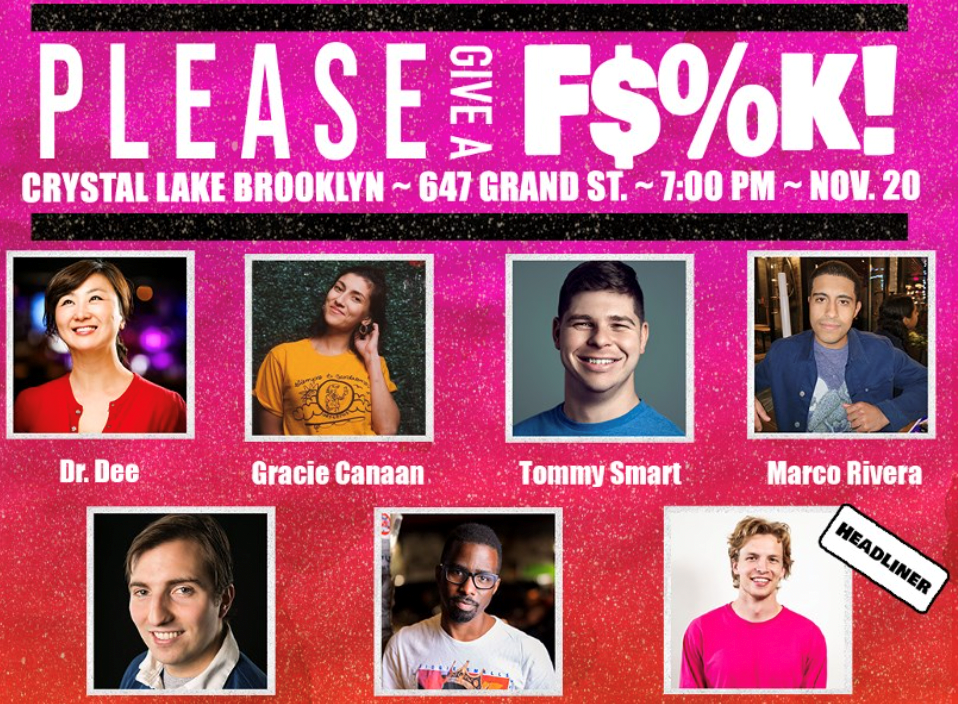 WHAT: Bargemusic: Masterworks Series
WHEN: Nov. 20, 4:00pm-5:15pm
WHERE: Bargemusic, Fulton Ferry Landing, Brooklyn, NY
PRICE: $35
Moored in Brooklyn just under the Brooklyn Bridge, Bargemusic presents great music year-round. Walk across the gangplank of a renovated coffee barge into a "wonderfully intimate wood-paneled room with thrilling views of lower Manhattan and excellent acoustics."
Experience why critics call Bargemusic "the perfect chamber-music hall" and why artists say it is "unlike any other place in the world to perform." Sunday's performance will feature Rolf Schulte and Joseph Liccardo playing the works of composer Schumann.