Superstar Elton John is touring around the globe one last time, and he is bringing his "Farewell Yellow Brick Road" show to Brooklyn's Barclays Center for two dates on Friday, March 8, and Saturday, March 9.
The tour, which kicked off last September, consists of more than 300 shows across all five continents and will take three years. After half a century on the road, it will be the icon's last-ever tour.
"It's time to come off the road, so I can fully embrace the next important chapter of my life," John said.
John entered the world of music with his self-titled debut album in 1970, which made him an immediate international star. Famous for his live shows, John proclaimed from the beginning that he "could never go on stage in denims," and has since dressed in fabulous, over-the-top costumes and glasses for his elaborate concerts.
The list of his hits are sheer endless, ranging from "Don't Go Breaking My Heart," to "Crocodile Rock," "Philadelphia Freedom," "Can You Feel the Love Tonight" and "Candle in the Wind."
In 1994, John was inducted into the Rock and Roll Hall of Fame. He also found success on Broadway, composing the score for "Billy Elliot " in 2008, which went on to win ten Tony Awards.
In 2016, John released his 33rd studio album, "Wonderful Crazy Night," which featured the Elton John Band and with whom he last collaborated with a decade prior.
John's new stage production, named after his 1973 hit album "Goodbye Yellow Brick Road," will take his fans on a musical and highly visual journey of his 50-year career of hits.
"If you write great songs with meaning and emotion, they will last forever because songs are the key to everything," John once said. "Songs will outlast the artist and they will go on forever if they are good."
Elton John is undeniably a legend, and fortunately, Brooklynites will have at least one more chance to experience this pop icon live.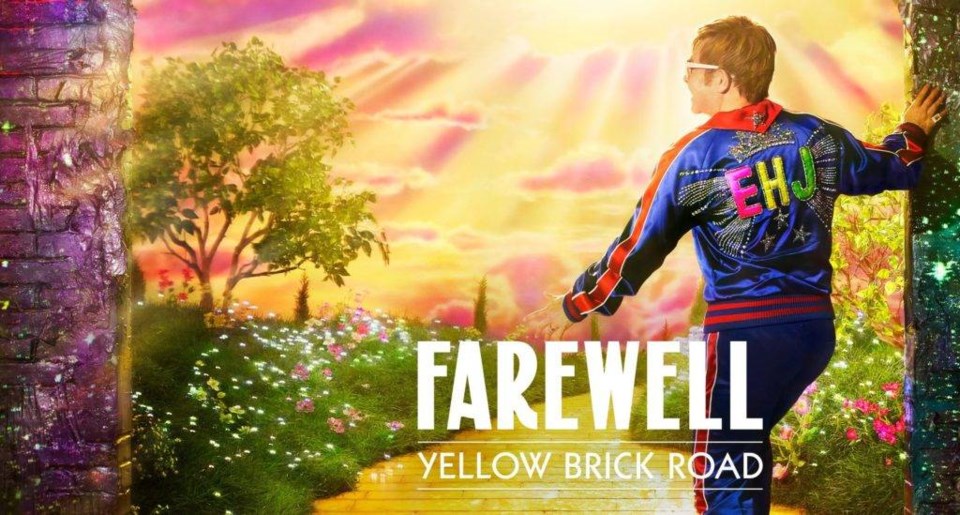 Elton John's Farewell Yellow Brick Road
When: Friday, March 8 & Saturday, March 9 | 8:00pm
Where: Barclays Center, 620 Atlantic Avenue, Brooklyn, NY 11217
For more information and tickets, go here.