In artist Ralph Lemon's latest art-performance project Scaffold Room, produced by MAPP International, Lemon examines archetypal black female personae in American pop culture, transposed over the oft-exaggerated and borderline mythological characterizations of black women — such as Moms Mabley or even Aunt Jemima-- that have endured throughout history.
Similarly, Ebony Noelle Golden's upcoming panel discussion, Triple Consciousness: Black Feminism(s) In The Time Of Now!, borrows from Lemon's ideas around black female identities and brings them to the fore-- but only long enough to view them... and then deconstruct them altogether.
"My role in Triple Consciousness is not to get into identity politics," said Golden, an artist and cultural worker, "but more so put together folks who are crafting the lives they want to live, regardless of what people say they should be in the world. It's more about who they want to be in this world."
Triple Consciousness will open on Saturday, October 18, at the Brooklyn Museum as a three-part panel series where artists, activists and scholars explore Black female identity while engaging the audience to transform ideas and language that supports the vitality of black women in all their identities.
Curated by Golden, each conversation features diverse perspectives on the topics from different thought leaders including "The Politics of Black Female Identity on Stage;" "Re-examining the Image of Black Women in Pop Culture," moderated by human rights activist and artist Shani Jamila; and "Deconstructing and Re-envisioning Black Feminism," moderated by Golden.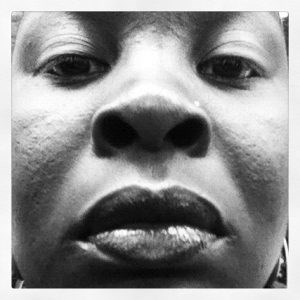 "My goal is to create an environment where people can begin to look at identity and at being a black girl more as a fluid process of being a human being in the world," said Golden, a Houston native. "It's not about making some people comfortable with who we are or making ourselves legible to the broader world."
And to that end, she says, she supports the position of Raven-Symoné, whose controversial statements that she's an "American," not an "African-American" and a "lover of people," versus "gay."
"I don't need language, I don't need a categorizing statement for it," said the former Cosby Show and Disney star during an episode of OWN's Oprah: Where Are They Now? "I don't want to be labeled gay. I want to be labeled a human who loves humans. I'm tired of being labeled."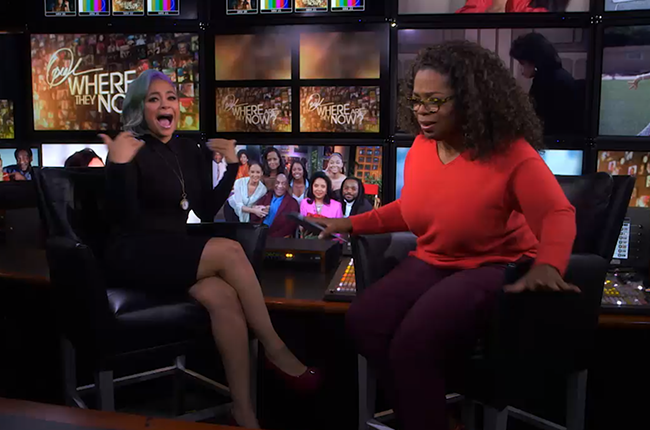 For Golden, Raven-Symoné's argument reaches at the heart of where the panel series also will lead—to a discussion about individuals' right to define, and then later redefine... and then redefine again who they are, if they so choose.
"Raven-Symoné is able to describe, define and identify however she chooses; it is up to her to negotiate," said Golden. "That's not my business of telling black women of how they should be in the world. We always want to put people under a microscope, it's all this respectability politics of who gets to choose who we are in the world. And I'm just over it, labels are—they're just words. But words can be very reductive at times.
"What happens when we decide to be more present in our own lives? What happens is liberation. Women use art and culture to say things they've never said before, to come to realizations they've never had before. This is really less about exploring identity and more about exploding what identity is.
"Feminism is not just a political construct, but it is a life practice—a way of rethinking stereotypes, a combination of scrappiness of entrepreneurship and also being involved and invested in your own life," Golden said.
"At this moment in history, it is absolutely necessary to move forward, to think bigger, to redesign… It's an imperative."
Produced by MAPP International, in partnership with 651 ARTS, Triple Consciousness runs select Saturdays, from October 18 — November 8 at the Brooklyn Museum. The series is free with museum admission.
October 18, 2:00pm
BODY ROCK: THE POLITICS OF BLACK FEMALE IDENTITY ON "STAGE" examines the ways in which black female body is objectified in public arenas, whether on the stage, in the digital sphere, or on the street. Participants include Reverend Desiree Allen, theater director Charlotte Brathwaite, Composer and Performer Karma Mayet Johnson, and Digital and Advertising Creative Director Shannon Washington. (Brooklyn Museum - Iris and B. Gerald Cantor Auditorium, 3rd Floor)
November 8, 2:00pm
MYTHOLOGIES OF THE "DIVA": REEXAMINING THE IMAGE OF BLACK WOMEN IN POP-CULTURE — using the "Long Table" format, the audience is encouraged to participate in an informal dialog that considers the archetypal role of the "diva" in pop culture, and examine, criticize, and recreate a narrative around their own ideas of the "diva" as they pertain to black female identity. Moderated by human rights activist and artist Shani Jamila. Panelists include performers April Matthis and Okwui Okpokwasili; Kameelah Rasheed, Creative Director of Mambu Badu and studio instructor at the Brooklyn Museum; Amanda Seales, artist and media culture critic; and Adaku Utah, founder of the community healing space, SouLar Bliss. (Brooklyn Museum - Rubin Pavilion, 1st Floor)
November 15, 2:00pm
BEYOND BINARIES & BOXES: DECONSTRUCTING AND RE-ENVISIONING BLACK FEMINISM(S) asks participants to reframe and envision a 21st Century practice of Black Feminism(s) based in creativity, abundance and collective liberation. Moderated by the series curator Ebony Noelle Golden. Participants include Tanya Fields, activist for food justice and economic development; Dr. Aimee Cox, noted scholar, dancer, and activist; Florence Noel, Consultant for the NYC Department of Education; Jamilah Lemieux, Journalist and Editor of Ebony.com; and Aiesha Turman, Founder and Director of The Black Girl Project. (Elizabeth A. Sackler Center for Feminist Art, Forum, 4th Floor)