The Brooklyn Academy of Music is bringing a full lineup of international cirque and music programming for kids and families to the city this spring.
"We are thrilled to bring you a season of extraordinary experiences with activities designed to spark compassion, joy, and equality," said BAM director of family programming, Steven McIntosh.
BAM's family-friendly programming began in January and will continue with four additional programs this spring.
"This season not only offers a variety of artistic expressions but also is a part of our commitment to honor and celebrate the perspectives of the global majority by working with our BAMkids Parent Advisory Circle. We can't wait to have you here," said McIntosh.
Upcoming spring programs include:
March 25-26: Esencial
April 1 - Get Up, Stand Up! Workshop, Performance
April 21-22: Cirque Kalabanté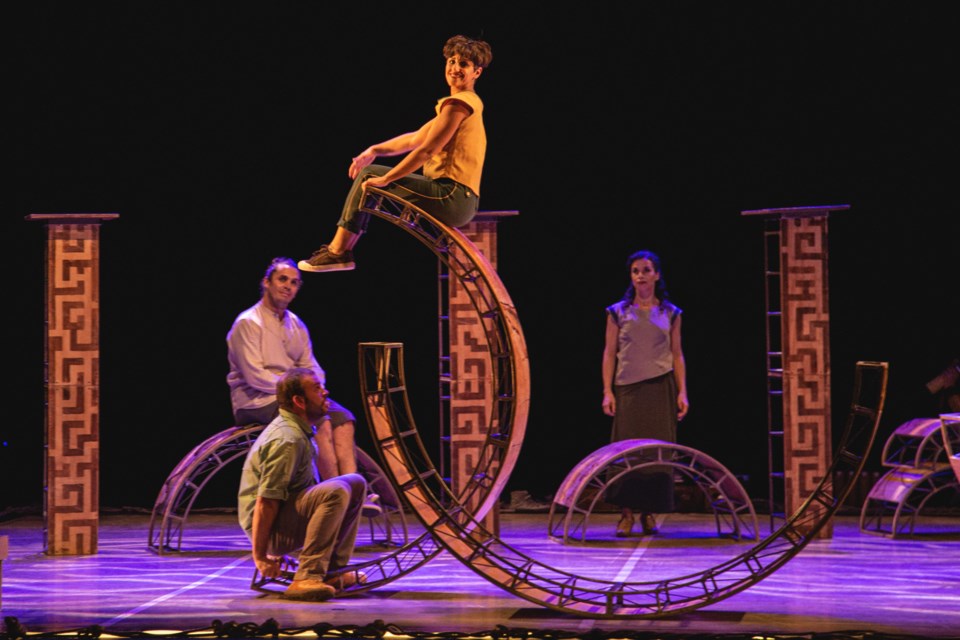 Esencial
Esencial is a circus show that is based on the concept of transitions. Throughout the show, five characters play and dream on an adventure trip.
The audience will witness a changing and inventive architecture with dance and circus artistry. The show is directed by Vaivén Circo and Javi Parra with musical composition by Iván Monje.
Esencial is best suited for those ages six-and-up and will take place at BAM Fisher located at Fishman Space at 321 Ashland Place on March 25 and March 26 at 10:30am and 2:00pm. Tickets are $18.
To better support the needs of neurodiverse audience members, the afternoon performance on March 26, will be a relaxed performance. Modifications will include:
Enhancing multi-sensory elements of the show
Eliminating blackouts and sudden theatrical cues
Maintaining moderate house lighting through the performance
Lowering the overall volume of sound elements
Allowing for audience vocalization and movement
Allowing for patron exits and entrances whenever needed
Get Up, Stand Up Workshop
Explore the art of hip-hop in this pre-show workshop for budding emcees. A BAM teaching artist will introduce rhythmic, poetic and performance skills through games and playful demonstrations.
The workshop is geared for those 8-years-and-older and will be held at the Adam Space located at BAMcafé at 30 Lafayette Ave., beginning at 1:00pm. Tickets are $5-$10.
Get Up, Stand Up Performance
Created for children ages 8-and-up, Get Up, Stand Up! presents a hip-hop exploration of rhymes, beats and cultural infusions. On April 1, at 2:00pm, Isaac Sawyers, a one-person hip-hop extravaganza, will beat box, rap and engage kids in the art of freestyle and improvised rap.
The family-friendly concert will be held at the Adam Space at the BAMcafé at 30 Lafayette Ave. Tickets are $8-$12.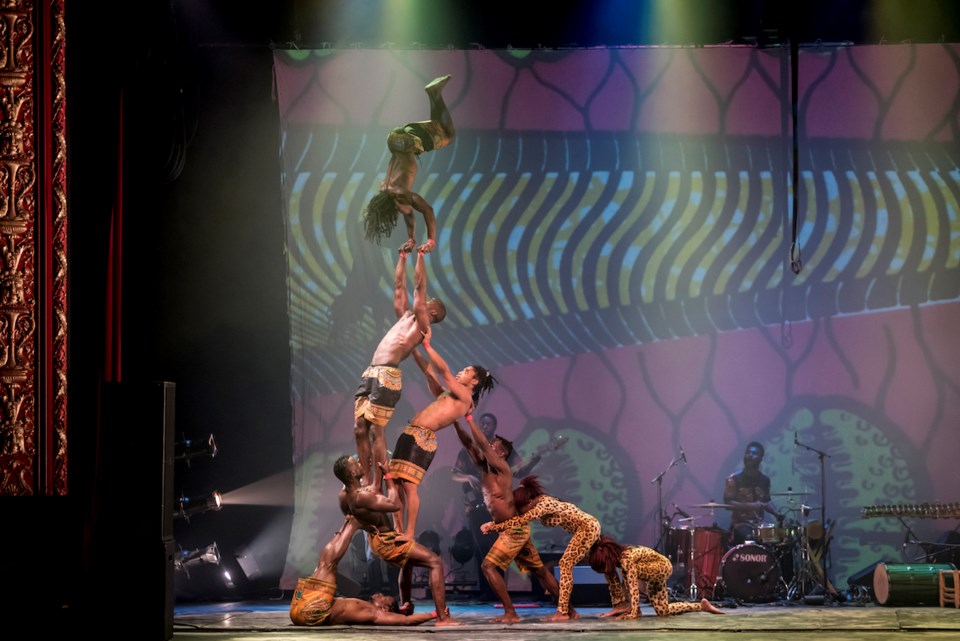 Cirque Kalabanté
In Cirque Kalabanté, acrobats perform choreography to the rhythms of native instruments of Guinea. The Montréal-based Cirque Kalabanté combines acrobatics with live music played on the traditional instruments of their native Guinea, including kora, djembe and various kinds of percussion.
Performances will be held on April 21, at 7:00pm, and April 22, at 2:00pm and 7:00pm at the Harvey Theater at BAM Strong located at 651 Fulton St. The show is best suited for audience members 6-years and older. Tickets are $17-$27.
For more information or to purchase tickets, click here.