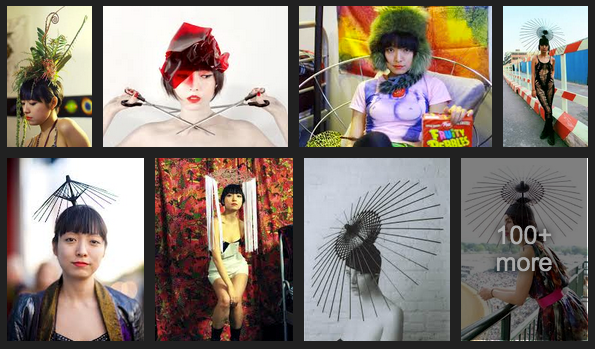 Design alchemist and milliner Heidi Lee will lead a workshop entitled, MAKE: Hats with Heidi Lee, inspired by the exhibition The Fashion World of Jean Paul Gaultier: From the Sidewalk to the Catwalk on Thursday, January 16, at 7:00pm, at the Brooklyn Museum.
Heidi Lee is a RISD graduate and recipient of the 2012 Metropolitan Museum of Art Costume Institute Accessory Design Award.
The handcrafts unique and imaginative hats that function as fashion pieces as well as conceptual works of art.
The workshop take place in the Rubin Glass Pavilion in the museum, located at 200 Eastern Parkway in Crown Heights. All levels are welcome.
Tickets are $25 and include materials, an instructor-led tour of the Gaultier exhibition, and a beverage at The Counter cafe. To purchase tickets, visit www.museumtix.com. Museum members can join the workshop for free by calling the membership hotline at (718) 501-6326.