Art collectors, tourists and patrons of all ages braved the chilly weather last Saturday, for a chance to connect with local artists and add some original artwork at the Shop the Studios event hosted by Art in DUMBO and the DUMBO Improvement District.
The free event is one of several that Art in DUMBO, a local resource for art events and artists, organizes each year.
"We try to do events that help get people shopping local and really reinforce that Brooklyn is a place where artists create all the time, and there's no better place for that than DUMBO."

Alexandria Sica, DUMBO Improvement District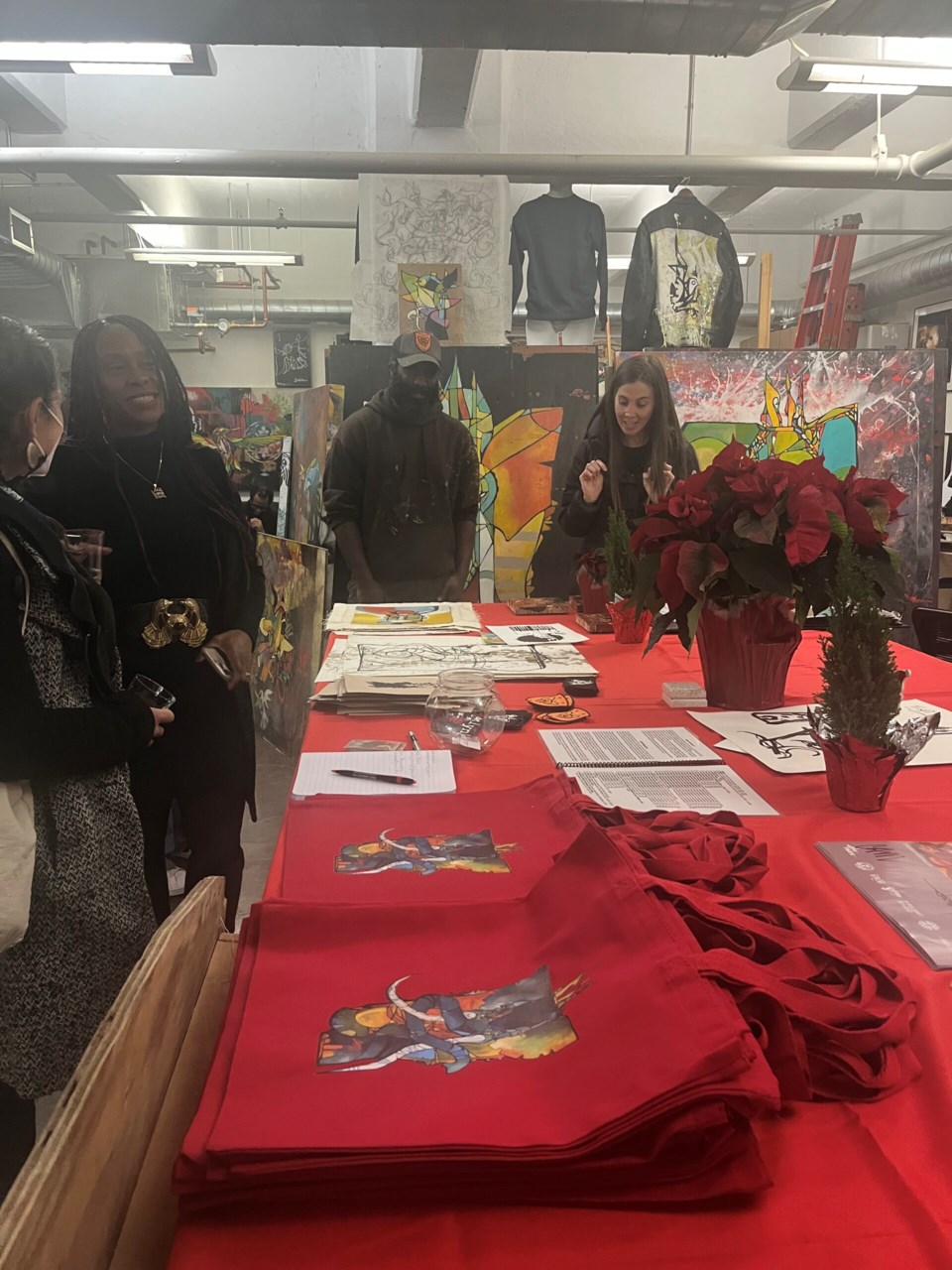 Shop the Studios was organized in conjunction with the Brooklyn Flea Holiday Market, a magnet for thousands of visitors to the archway, under the Manhattan Bridge. Brooklyn Flea Market-goers welcomed the invitation to attend the open studio event and purchase artworks ranging from wearable merch to prints of all sizes.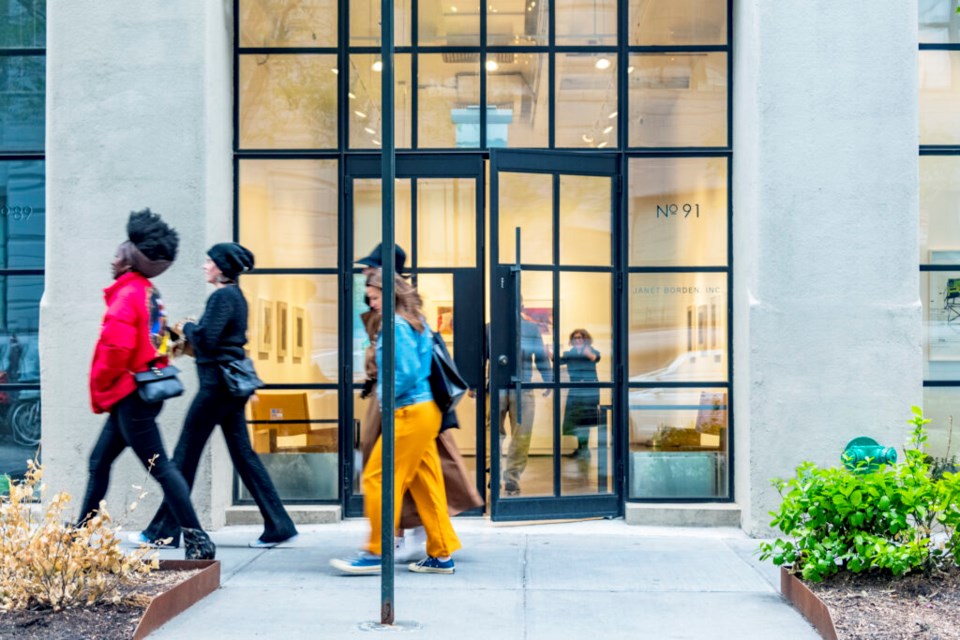 The foot traffic is vital for creative spaces like the print and design studio Lucky Risograph, which used crowdfunding to expand beyond a closet in Chinatown.
"We really focus on the local New York community, because all of these things you have to see in person," Amanda Chung said.
"If you're not in person, it's hard to tell how vibrant the colors and the textures of the paper are."
Artists were equally drawn to the intimate experience, while publicly sharing a space that boasts views and affordability, thanks to the Two Trees Cultural Space Subsidy Program. CCSP provides 50,000 square feet of space at below-market rent to fifty applicants for a three-year period.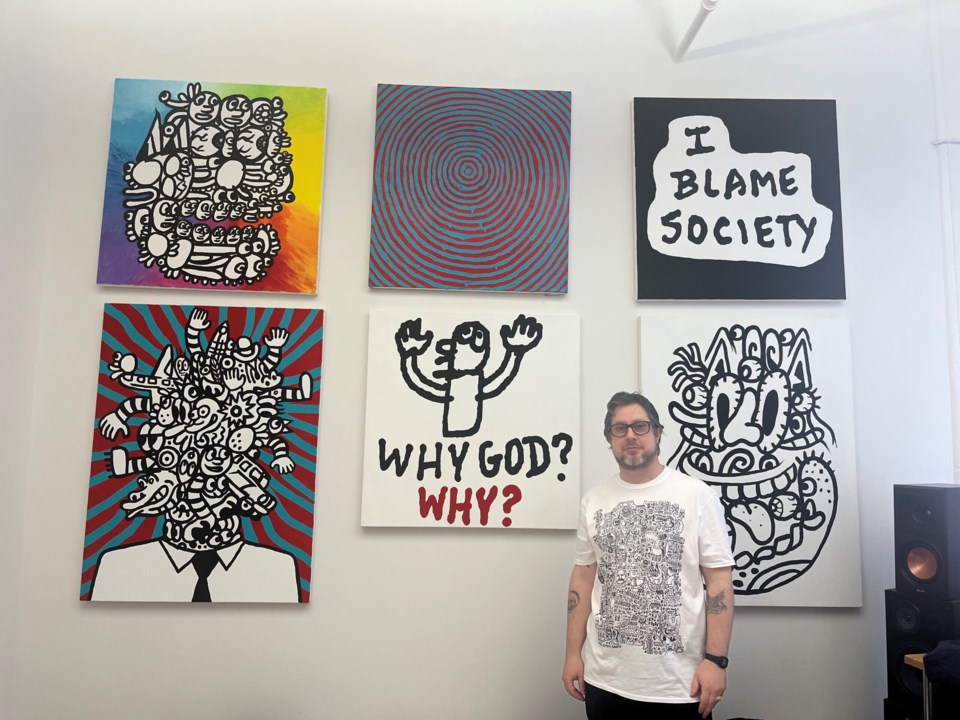 "It's a nice space to have," mixed-media artist Noah Lyon said.
"I love the view from the rooftop, and what's great about this space is that it's $1 per square foot to rent it."
Studio space affordability allows artists Elizabeth Hazan and Sharon Louden to 'pay it forward' and support other artists through convenings, residency programs and community-based resources.

Art in DUMBO's next Open Studios will be held on April 22-23, 2023.