The conversation with Judith Jamison will launch Ronald K. Brown/Evidence's first full-length performance at the historic Billie Holiday Theatre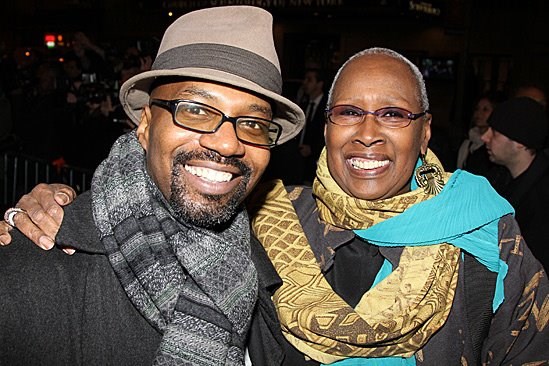 In the year 1966, Robert F. Kennedy visited Bedford Stuyvesant and began to envision Bedford Stuyvesant Restoration Corporation; that same year Judith Jamison completed her inaugural year with the Alvin Ailey American Dance Theater and Ronald K. Brown was born in the place he still calls home, Bedford Stuyvesant. Five decades later, these three occurrences converge as RestorationART presents Ronald K. Brown/Evidence, A Dance Company in a full-length concert at the Billie Holiday Theatre, launched with a conversation between Brown and dance legend Judith Jamison.
"Brown and Jamison — from two different generations - embody the essence of 'blood memory,' as renowned choreographer Alvin Ailey called it; a remembering, a re-conjuring of a past that one may not remember cognitively, but may viscerally recall," stated RestorationART Executive Director Dr. Indira Etwaroo.
For a limited weekend engagement from Friday, September 22 to Sunday, September, 24, Brown's Evidence dance company will perform a full-length concert for the first time at the historic Billie Holiday Theatre. The opening celebration on Friday evening will begin with a conversation between Ronald K. Brown and Judith Jamison to explore the legacy of choreographic works shaped by the Civil Rights Movement to works being created now in the era of Black Lives Matter. Following the conversation, Evidence will present excerpts from High Life, inspired by the work of Jacob Lawrence's The Great Migration, as well as Jesse B. Semple. The score for the work includes music by Oscar Brown Jr, the JB's, Nikki Giovanni, Fela Anikalapo Kuit, Wunmi, Donny Hathaway and Lalah Hathaway.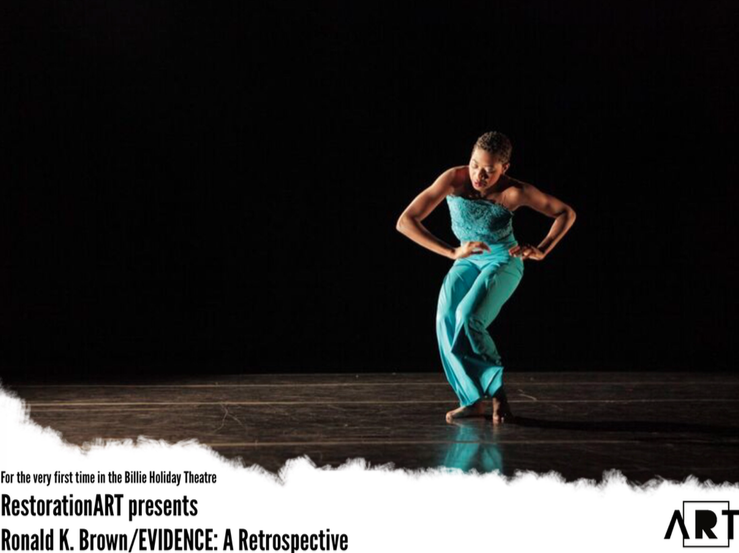 "Evidence at The Billie Holiday Theatre and a conversation with Judith Jamison, who passed Ronald the torch of dancing both spirit and revolution, are historic cultural moments," said Etwaroo. "The sounds, the rhythms, the rich cultural history of this community - Ronald K. Brown will bring our lives, our stories home to us."
Ronald K. Brown/Evidence: A Retrospective Concert - Opening Night
When: Friday, September 22, 7:00pm | $35- $50
Ronald K. Brown/Evidence: A Retrospective Concert
When: Saturday, September 23, 7:00pm| Sunday, September 24, 3:00pm| $25
Tickets are available at RestorationART.org.