Cumbe Center for African and Diaspora Dance is celebrating the 59th anniversary of Senegal's independence by honoring the West African country's contributions to the world of dance with a series of classes and workshops.
"Did you know that Senegal's first president when it gained its independence, Léopold Sédar Senghor, was a poet and proponent of négritude, a philosophy affirming the value of African heritage that helped guide Senegal into independence with strong pride?" said Jimena Martinez, Cumbe's executive director. "Did you know that New York City boasts some of the best Senegalese dance teachers in the U.S.?"
And some of these teachers will find their way to Cumbe in the coming weeks. Celebrating the independence of Senegal is a tremendous honor, Cumbe explained. Many of the center's teachers are from Senegal, teach dances from Senegal and integrate some of the traditional dances from Senegal into their work and instruction.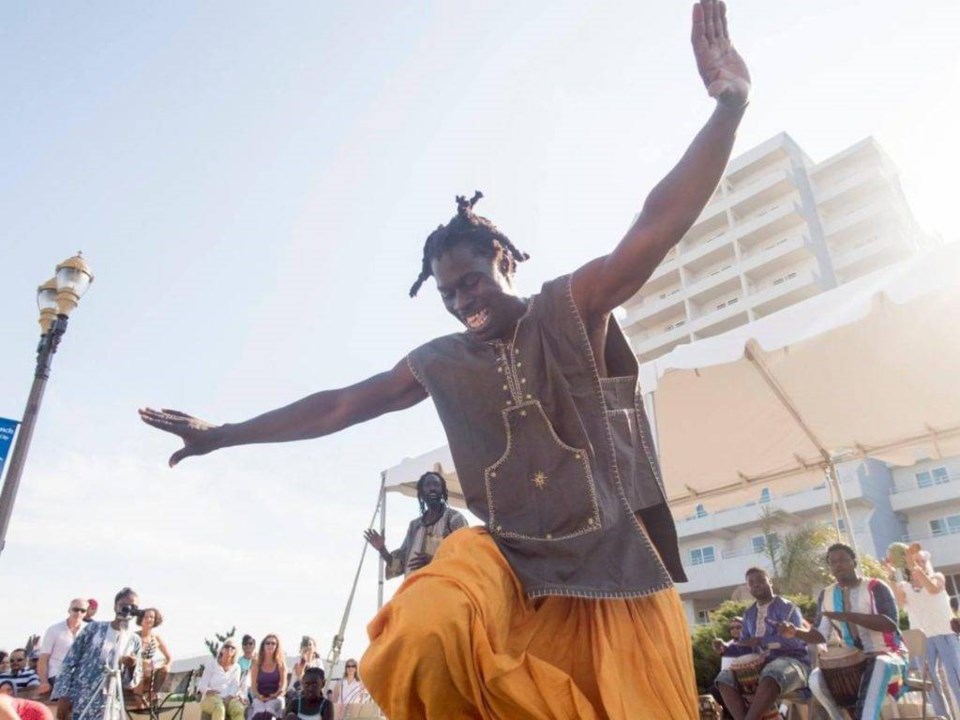 "We invite you to celebrate Senegal's independence by diving deep into the country's varied dance styles with some of the treasures of the African/Diaspora dance scene, including Ousmane Sall, Malang Bayo and Bakary Fall," said Martinez. "You'll learn Bougarabou from the Jola, and then get a taste of the vibrant dance scene in Dakar today with Afro-Pop Sabar - a new style that sets Sabar, a high-kicking celebratory dance, to Afrobeat! You'll be energized, nourished and ready to proclaim your own independence!"
Cumbe Dance is one of a small handful of studios in Central Brooklyn to focus solely on the practice of Diaspora-inspired recreational dance. Since its launch in 2012, Cumbe has created a safe space for everyone to learn from and about the beauty and diversity of Africa and the African Diaspora through classes and cultural programs.
Cumbe's Celebration of Senegal's Independence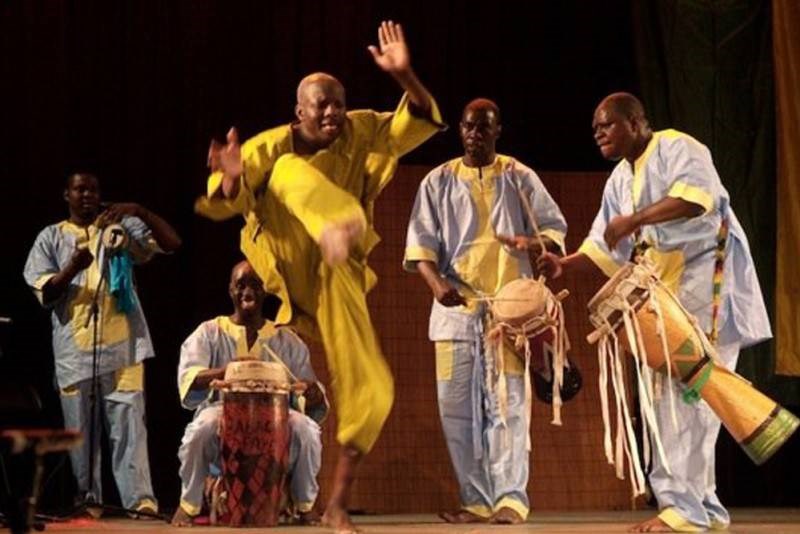 Bougarabou
Celebrated dancer and drummer Malang Bayo, whose mother is from the Jola people, will introduce participants to the fast footwork of the exhilarating Bougarabou. The Jola people, who live in the Casamance region of Senegal and the Gambia, dance Bougarabou at all kinds of celebrations - from naming ceremonies to weddings, festivals and more. Sometimes the celebrations last several days and on each day there are competitions to see who dances Bogarabou best.
When: Sunday, April 14, 2:00pm - 4:00pm. To sign up, go here.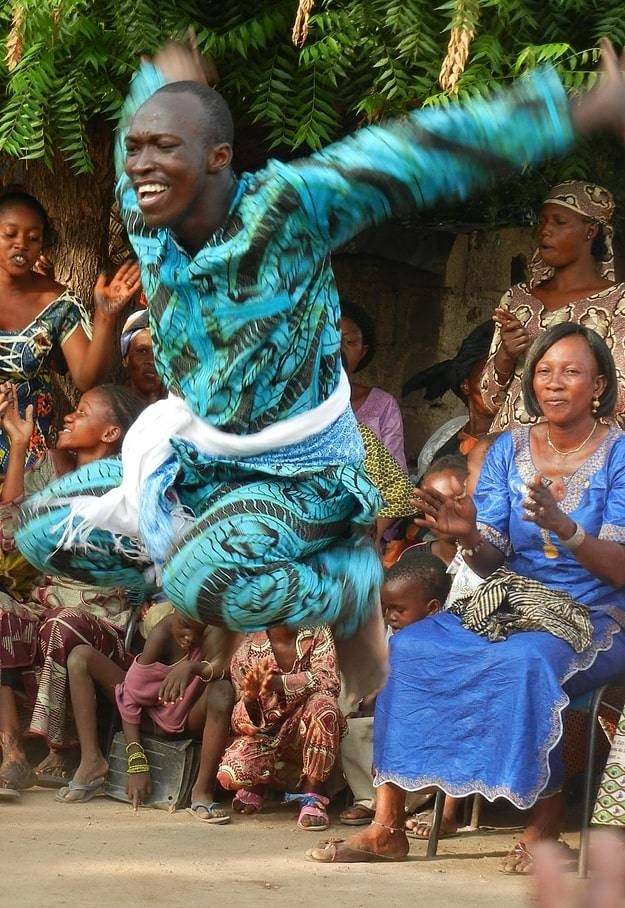 Malian Dance Class
Join Cumbe for an explosive dance workshop with master teacher Souleymane Solo Sana visiting from Mali. Souleymane will teach traditional movements and dances to djembe rhythms of the Mande people of Mali, West Africa. This highly sought-after leader among artists has dedicated his life to the preservation of traditional dance, music and culture, researching constantly and teaching throughout the world. Catch this master before he returns home to Bamako, Mali!
When: Monday, April 15, 7:00pm - 8:30pm. To sign up, go here.
Afro-Pop Sabar
Afro-Pop Sabar is a fusion of Afro-Pop and Sabar dances, a creation first envisioned in 2014 by Papa Sengone Vieira and Bakary Fall in Dakar, Senegal. Afro-Pop is a collection of contemporary, urban African diaspora dances that are generally slow paced. Sabar is a quick-paced urban dance from Senegal, and is performed for baptisms, marriages and other traditional celebrations with special Sabar drums. This innovative combination of the two dances in Afro Pop Sabar sets Sabar dance to Afrobeat music.
When: Sunday, April 28, 2:00pm - 4:00pm. To sign up, go here.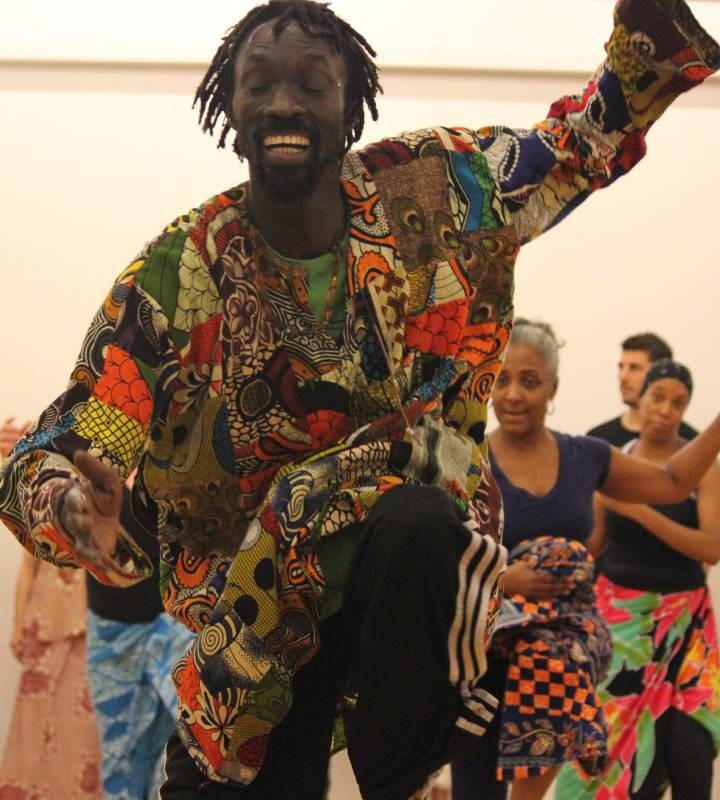 Sabar
Express yourself with the fun, energetic movements of this upbeat dance from Senegal that is often performed at celebrations like weddings, baby-naming ceremonies and other happy occasions. The class starts off with a dynamic warm-up that incorporates Sabar technique and then moves into choreography that will have you popping your lapa (wrap skirt) across the dance floor. The class, instructed by Lamine Thiam, also includes live drumming.
When: Fridays, 6:30pm - 8:00pm. To sign up, go here.
Kutiro
Learn Kutiro rhythms and dances with Ousmane Sall! Cumbe is excited to offer Brooklynites a chance to learn the high energy Kutiro dances from the Cassamance region, south of Senegal. Kutiro, named for the drum used to play the dance's rhythms, is inspired by nature and traditional activities. The Kutiro family of dances are often fast-paced and feature intricate footwork and expressive arm movements. Ousmane brings a warmth and presence into the classroom that encourages each student to feel at ease, inspiring the freedom to open up to the rhythm.
When: Saturdays, 12:00pm - 1:30pm. To sign up, go here.
The workshops welcome dancers of all levels. For more information and pricing, visit www.cumbedance.org. All classes will take place at Cumbe Dance, 1368 Fulton Street in Bedford Stuyvesant.