It's been 13 months since Cumbe, the Center for African and Diaspora Dance, opened its doors at RestorationArt in Bedford Stuyvesant, and on Sunday, December 16, Cumbe teachers and students will be celebrating with the 2018 Student Showcase.
Beginning at 1:00pm, the students will perform a variety of dances they have learned over the past year, ranging from traditional West African dance and drumming, to contemporary African Diaspora dances like Afro-Haitian and Afrobeat.
Cumbe Dance Director Jimena Martinez is particularly excited about the students of the "Dance for Us" class, a six-week, donation-based workshop that partially is funded by the New York State Council on the Arts.
"The 'Dance for Us' workshops are donation-based classes and we wanted to make sure that anybody can take the classes, regardless of income level," said Jimenez. "And we've had a wonderful response. We're really excited about this model, and we're looking for additional funding to be able to do more of those workshops in the future."
Cumbe is one the few studios in Central Brooklyn to focus solely on the practice of Diaspora-inspired recreational dance. The studio first opened in Fort Greene in 2012, but was forced to move after the landlord terminated the lease early and sold the building in 2015. Fortunately, in 2017, Cumbe found a new, permanent home at RestorationArt and has since steadily expanded its programs and is eager to grow its community.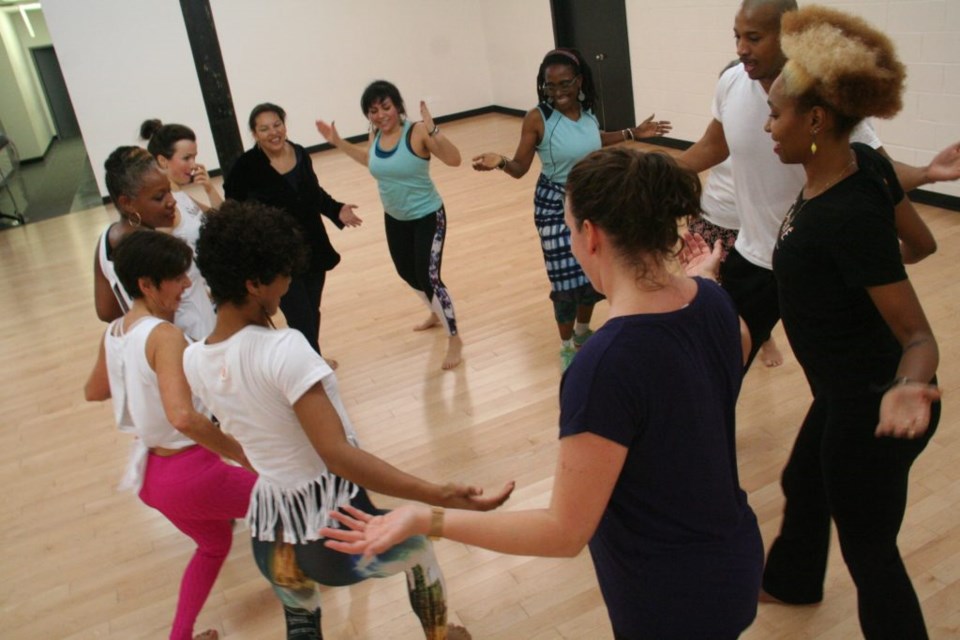 "We really want to get as many people as possible to experience the joy and the vitality that comes from this style of dance," said Martinez. "There is a traditional expression from West Africa which is 'Ashe,' which I think of it as 'the life force.' The dances are really a way for people to rejuvenate, to regenerate, to get away from the stresses of the world and to 'refind' their life."
The studio offers a range of traditional West African and contemporary Diaspora dances including Senegalese Kutiro, Rumba, Samba and Soca, as well as a variety of dance fitness classes. There is something for everybody, of any age and experience level, and also non-dancers are most welcome to join, Martinez emphasized.
"The nice thing about African Diaspora dance is that you can learn a lot of the fundamental positions and ways of moving your body if you take a West African or Central African dance class," said Martinez. "The more contemporary dances like Samba and Afro-Haitian dance naturally evolved from West and Central Africa. By taking the traditional classes, you can learn those basic movements, and then you are poised to try out all these other dances."
And, after all, it is about community and joy, Martinez added.
"We want to create a community here, where people can come and learn all these different dances and experiment with the range of them," said Cumbe Director Jimena Martinez. "But also find community with each other, to support each other and to laugh."
Take a look at our video and hear from Cumbe student Janet Griffith about the joys of African Diaspora dance at Cumbe.
To learn more about Cumbe, its classes, workshops, cultural programs and events, go here.