When Williamsburg musician Josue Caceres saw a swath of musicians leaving the city during the onset of the pandemic, he knew he had to take action.
His response was creating Pandemusic, a virtual and in-person concert series that supports the music community while creating something valuable for both artists and audiences. 
The performances are free to watch on Youtube and feature cutting-edge video work to make the live-streamed concert experience exciting and immersive. Depending on weather and location, Caceres hosts concerts about twice a month on his Williamsburg roof and, during the colder months, at a performance space in the World Trade Center.
Musicians selected by Caceres are paid to perform and are given professional videos, photos and audio recordings from the event for free to use as promotional material. When infection rates were low this summer, some of his concerts had 10-15 tickets available to watch the shows in-person. 
"I found that I had to do something to help musicians stay in New York," Caceres said. "We needed to perform to survive and to do what we love most."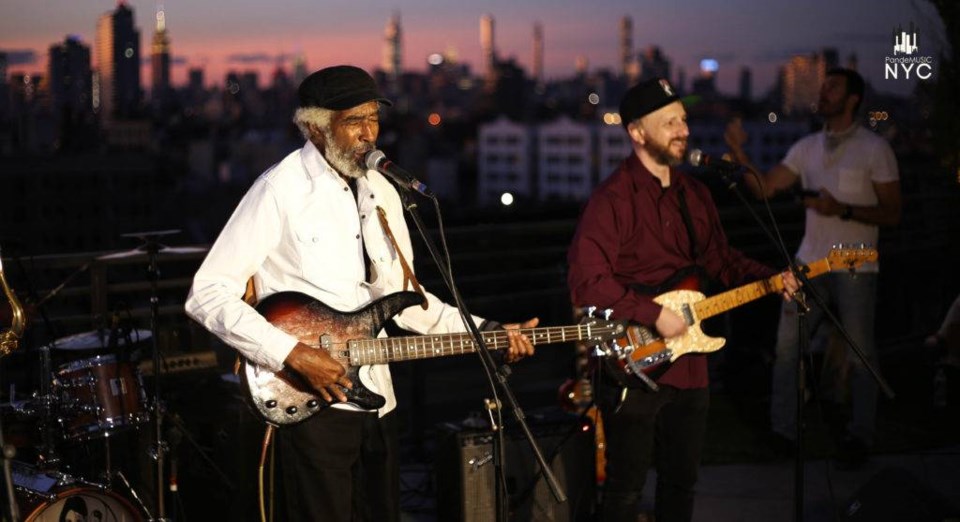 Caceres raised over $60,000 through donations made during concerts and by raffling off paintings donated by Kobra, a famous artist and friend of Caceres. At the first virtual performance, over 1,800 people signed on.
As Pandemusic expanded, so did the audience. "One of our concerts had over 30,000 viewers," Caceres said. "So that was pretty cool."
Caceres has hosted 50 artists so far, and has no intention of slowing down.
"Now Pandemusic gets daily messages from musicians all over the city, they want to be part of it," Caceres said. "Some of them don't even realize we'll pay them to perform, they're just interested in the collaboration and the audience we've built. It's a recognition I couldn't dream of back in July."
For soulful and groove-heavy Harlem musician Emily Braden, the experience with Pandemusic was ideal because it gave her a significant platform, essential press materials and compensation at a time when so many opportunities have been canceled.
"I felt very supported by the folks working with [Caceres]," Braden said. "Going from doing the global pandemic isolation-thing to performing on this beautiful rooftop in Brooklyn with a view of Manhattan and a very small, respectful and warm live audience, it was magical."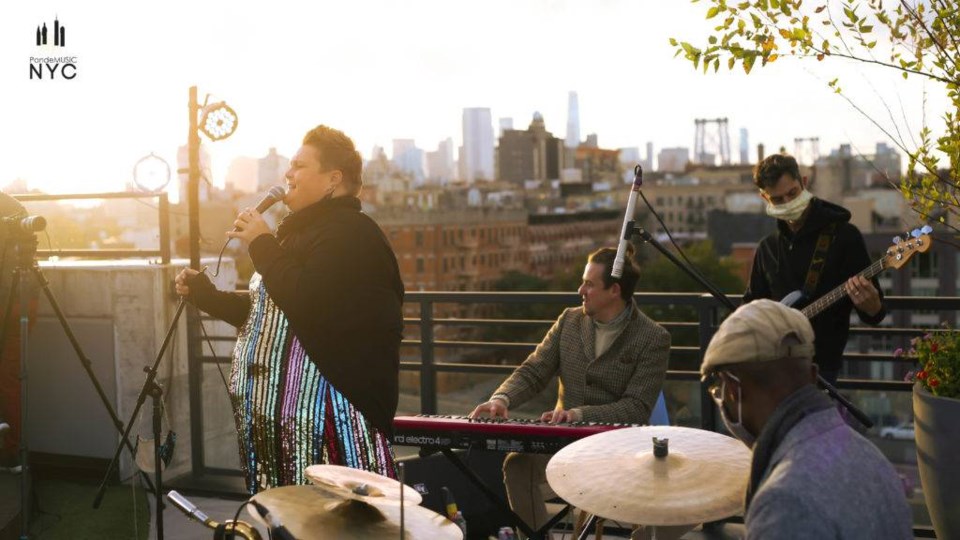 Caceres said his main goal right now was to keep creating in-person and online events that would make a meaningful impact for artists and his audience. However, he also has some other ongoing projects in the works— he plans on distributing free instruments to underserved high-schoolers across the five boroughs and is in the midst of producing a non-profit outdoor music festival, pandemic status pending, where all proceeds will go to artists and staff. 
So far Caceres has showcased soul music, jazz, latin music and indie music, but he is always looking to expand his audience's horizon with new sounds. 
"I'm working to get as much musical diversity as possible," he said.
Upcoming Pandemusic events can be found here.